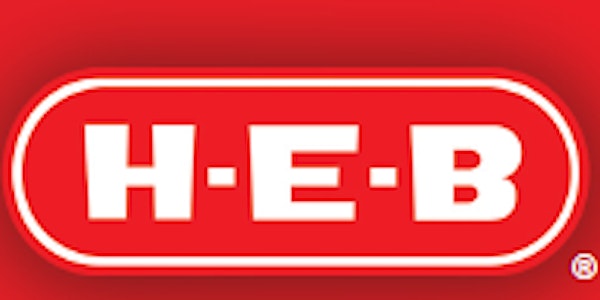 H-E-B 2022 OPPORTUNITY EXCHANGE
H-E-B 2022 Opportunity Exchange and Expo Growing in Community: Driven by Ownership
About this event
The H-E-B Supplier Diversity Team proudly presents our 12th annual and third virtual Opportunity Exchange and Expo. The theme for 2022 Opportunity Exchange and Expo is Growing in Community: Driven by Ownership with a focus on I.D.E.A.: Innovation/Invest, Develop/Discovery, Education, and Acceleration.
The 2022 virtual Opportunity Exchange is structured in two parts:
1. The General Session, where Small, Minority, Woman, Disabled, LGBTQ+, and Veteran business owners obtain first-hand knowledge from H-E-B's Leadership across all lines of business, on doing business with H-E-B.
2. The Second Session, will feature current H-E-B Suppliers and Community Partners like Rap Snacks, Bagel Dots, SpawGlass, LiftFund, and Go Texan. During this session, they will share best practices on working with a large retailer, resources, and opportunities available in accelerating business for scalability into a large retailer.
Speakers will answer questions during the Q&A time, so be sure to submit your questions below.
YOU DON'T WANT TO MISS THIS!
This year's OpEx includes a virtual Expo, where businesses can submit a video to include information about their companies. Participation is optional.
To participate, submit a 90-second video of your business to supplierdiversity@heb.com containing the following:
Company name
Contact information
Information about your product/services
Where your business can be found (website, store front, markets, etc.)
Must be submitted by 5pm October 21, 2022 - late submissions will NOT be considered
YouTube links, PDFs or PowerPoints will NOT be considered (only .mov or video formats accepted)
Do you have any questions for the speakers? Submit your Questions here!