Description
Dear friend,
You are cordially invited to attend the Indian H-1B to EB-5 Seminar Seattle December 12th from 3:30 - 7:00 pm. Find out how you can get your Green Card fast using EB-5. Get all your questions answered by many immigration attorneys and professionals. Have one-on-one interactions with immigration lawyers and professionals to understand ways of getting your Green Card fast especially as H-1Bs are under increasing attack by the Trump administration.
Please forward a link to this page to your friends and ask them to register. They will thank you for it. Seating is limited so you must register to reserve your seat. Register Now!
---
Date: December 12th, Wednesday
Time: from 3:30 pm to 7 pm
Location: Red Lion Hotel Bellevue, 11211 Main St, Bellevue, WA 98004
Program:

The program includes Immigration Attorney Panels and Issuer Panels.
Speakers from EB5 Expertise:
Kripa Upadhyay, Managing Partner - Orbit Law, PLLC
Kripa is the Managing Partner of Orbit Law, PLLC. She represents corporations and individuals from around the world in business and employment immigration, family immigration, consular matters, naturalization and asylum. Areas of particular emphasis include the transfer of executives and managers, hiring professionals, including those working in specialty occupations and healthcare, and global planning for personnel needs. Kripa speaks frequently on business immigration matters at local and regional Continuing Legal Education seminars. Kripa also assists clients in developing employment policies and advises employers on such matters as wage and hour regulations, disability issues, and employment discrimination. Named a "Rising Star" for Immigration Law from 2014-2016, she is an active member of the American Immigration Lawyers Association (AILA) of Washington State where she has served in leadership positions on various committees. Actively engaged in educating newly arriving Immigrants and Refugees as to their rights, she was awarded the WSBA's Community Service Award in 2011 in recognition of her outstanding and exemplary service in helping Immigrants and Refugees in Washington State. A first generation Immigrant from Nepal, Kripa speaks English, Nepali, Hindi, Urdu and Spanish.
Elizabeth Peng, Attorney - Peng & Weber, PLLC
Elizabeth Peng is internationally recognized for her expertise in EB-5 visas and other immigration matters. Ms. Peng is a founding member of Peng & Weber, PLLC, a Seattle-based immigration law firm regarded for excellence in a full range of immigration law services in EB-5, including establishing regional centers, setting up EB-5 projects, filing I-924 applications, and filing I-526 and I-829 petitions. Ms. Peng previously served on the national EB-5 Committee of the American Immigration Lawyers Association (AILA). Among other recognition, Ms. Peng is included via peer review in the 2016 and 2017 editions of Who's Who Legal: Corporate Immigration. She has been recognized as an EB-5 Investors Magazine Top-25 immigration lawyer. Ms. Peng is Editor-in-Chief of the Chinese-language version of The EB-5 Handbook (EB5investors.com 2014). She has also published over a dozen professional articles on EB-5 visas and other areas of immigration law in many authoritative and prestigious immigration law books and journals published by AILA and other professional immigration law publishers.
Cletus Weber, Attorney - Peng & Weber, PLLC

Cletus M. Weber is an EB-5 immigration attorney and a founder and senior lawyer at Peng & Weber, PPLC. Attorney Weber has over 20 years of legal experience, with a concentration on EB-5 immigrant investors. Attorney Weber is one of the most prominent EB-5 lawyers in the industry. He has been featured multiple times in the media, including in the Seattle Times, the Daily Telegraph, and HR Magazine. Attorney Weber has also given speeches and written on the intricacies of EB-5 visas and several other immigration laws and practices. He was the associate editor for Immigration Practice Pointers: Tips for Handling Complex Cases and Immigration Options for Investors & Entrepreneurs. Attorney Weber served as discussion leader at a workshop held by the American Immigration Lawyers Association (AILA) held in the Bahamas in 2012, titled "How EB-5 Really Works: Achieving Success and Staying Out of Trouble"; at a workshop held by AILA in 2011, titled "Preparing the EB-5 Case—Practice Tips and Documentation" in Nevada; at the EB-5 Institute in Oregon, titled "EB-5: Getting it Right for the Investor, Developer, and Regional Center" in 2012; and at several other conferences. Attorney Weber's is dedicated to providing innovative legal solutions as a means to obtain desirable results for his clients. He has served a wide range of clients, from individual entrepreneurs to big corporations. Attorney Weber received his bachelor's degree in business administration in 1986 from the College of William and Mary in Virginia. He obtained his Juris Doctor degree at the National Law Center, George Washington University in Washington D.C. He is admitted to practice law before the Washington State Supreme Court, the U.S. District Court for Western District of Washington, and the U.S. Supreme Court, Washington D.C.
Tara Niu - Seattle Family Regional Center
WHO WE ARE: SEATTLE FAMILY was approved by USCIS on November 14, 2013 as a designated regional center. We focus on providing the best services to EB-5 immigrant investors and bringing immigrant investors together with quality development projects to enrich the Seattle community. WHAT WE DO We provide specific, unique, well-located real estate investment opportunities in the Seattle marketplace. We bring EB-5 investors together with legal professionals to obtain green cards, and see to it that the development projects get built and comply with USCIS requirements. WE AIM TO: Identify secure and suitable EB-5 real estate projects Exercise due diligence, and provide comprehensive project information. Manage our EB-5 projects and track the specific requirements of its approval of USCIS MISSION The dynamic partnership between Seattle Family Regional Center and SECO Development, Inc. will: Deliver superior EB-5 projects for foreign nationals to obtain green cards Promote economic growth in King, Snohomish, and Pierce Tri-County area Establish a multi-cultural community in the Greater Seattle Area Focus on the real estate development projects.
Stephen H. Smith - President - EB5 Coast to Coast
Stephen H. Smith is the owner of Steve Smith Development LLC with a 28-year track record of mixed-use and multifamily projects spread throughout the Puget Sound region. Mr. Smith's success is due to his careful analysis of each step in the development process—from market research and site selection to design, construction, marketing and customer service. Through the years, he has delivered high-quality apartment, condominium and mixed-use projects that have commanded premium pricing. In 2005 he entered the senior apartments market by teaming up with SHAG (the Senior Housing Assistance Group) to build the 206-unit Cedar Park apartments in Seattle's Lake City neighborhood, and continues to build other senior apartment projects with SHAG. In the aggregate, his portfolio includes the development and/or construction of nearly 4,000 units in 40 different projects valued in excess of $900 million. Mr. Smith earned a Bachelor of Art's Degree from the Henry M. Jackson School of International Studies at the University of Washington.
Hal Beals, Director of Investor Relations - American Life
Before joining American Life in 2015 as Director of Investor Relations, Hal was Senior Vice President of Business Development for commercial banking at Wells Fargo Bank in Seattle. His professional career has been in the financial markets with Wells Fargo, Cigna, Merrill Lynch, and Washington Mutual serving individuals and businesses in the Pacific Northwest and Alaska. Early in his career he was an exploration division accountant in Alaska with Chevron Oil. He has served as a Trustee for the Pacific Northwest Ballet, the Anchorage (Alaska ) Symphony and leadership positions in Rotary District 5030 and President of the University Sunrise Rotary Club. He is a graduate of the University of Kentucky.
Sam Udani - Law Publisher of ILW.COM
Mr. Sam Udani is the publisher of ILW.com and Immigration Daily, the largest and oldest online newspaper for immigration law. It is sent out by email each working day to 32,000+ subscribers include 10,000+ attorneys, paralegals, and corporate HR personnel, 10,000+ immigrants, hundreds of people in academia, think tanks and journalists, 1,000+ officials at US Department of Labor, US Department Homeland Security, and other executive branch agencies, dozens of people in courts throughout the country, many members of Congress and their staff in both parties and both Chambers on the Hill.
---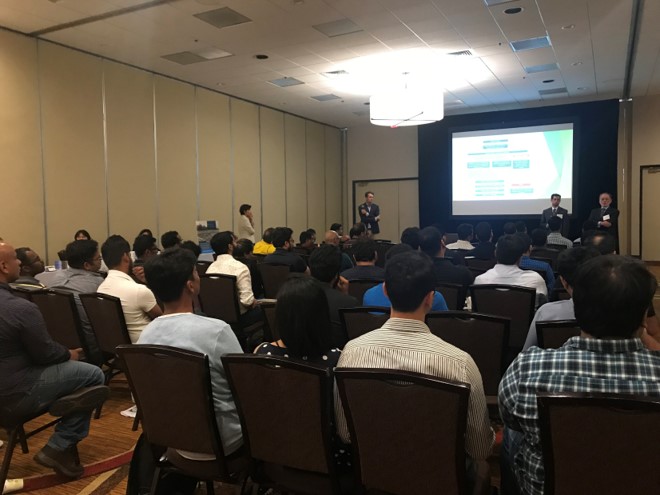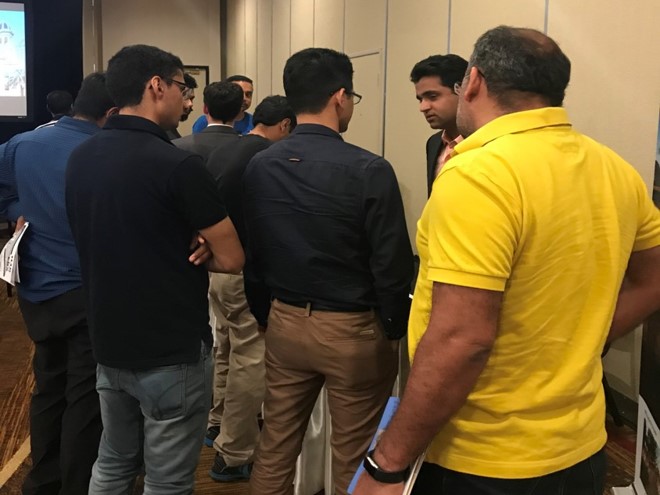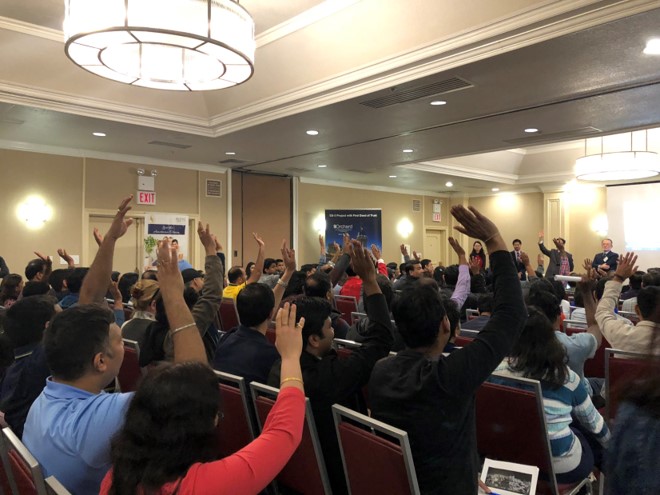 ---
ILW about Glance
· Founded in 1999, ILW is focused on immigration. ILW has two divisions: law publishing and marketing services. Our offices are in mid-town Manhattan in New York City, USA. We have representatives on the ground in Taipei, Taiwan; Shanghai, China and Mumbai, India. ILW Publisher Sam Udani has been in the immigration field for 25 years.
· ILW's flagship product for the last 17 years is Immigration Daily, an online newspaper sent out by email each working day to 35,000+ subscribers. During the last 12 months, Immigration Daily featured 1,500+ articles from 200+ immigration attorneys. Immigration subscribers include 10,000+ attorneys, paralegals, and corporate HR personnel, 10,000+ immigrants, hundreds of people in academia, think tanks and journalists, 1,000+ officials at US Department of Labor, US Department of State, US Department of Homeland Security, and other executive branch agencies, dozens of people in courts throughout the country, many members of Congress and their staff in both parties and both chambers on the Hill, 100+ officials in state governments across the country, and thousands of other people interested in US immigration law and policy. Immigration Daily has been quoted in published and unpublished opinions by federal courts.
· ILW has provided Continuing Legal Education (CLE) credits for attorneys in many states. We have conducted over 600 CLE seminars and workshops to immigration attorneys during the last 16 years. ILW has provided immigration law CLE seminar content on Westlaw and law.com
· ILW has published dozens of books on immigration law (most titles intended for lawyers) covering every major area of immigration law during the last 12 years. In addition, for many years ILW has distributed 7 immigration law titles from 3 other law publishers (American Lawyer Media, Juris Publishing, and Legal Research Bureau). ILW.COM has co-published a book with the Society of Human Resource Management. One of our books was in the Mandarin language..
· ILW has conducted over 100 EB-5 events in over a dozen countries over the last 5 years. In 2015 & 2016, we conducted approximately 40 events each year in approximately ten countries. In 2017, we expect to conduct approximately 50 events in 10 countries. We have the largest footprint in the world in EB-5 outside of China. We currently conduct Expos in all major EB-5 countries: China, India, Korea, Taiwan, Vietnam, Latin America through Miami and International Student Expos in 11 cities across USA.
· ILW.COM's website has 250,000+ visitors each month and 2,000,000+ page views each month. ILW's LinkedIn Group has 3,000+ immigration professionals, ILW's Twitter feed has 12,000+ followers, and ILW.COM's discussion board has 20,000+ registered users. ILW.COM features 50,000+ pages of free immigration information online, the largest content repository for US immigration law information on the world wide web. For 17 years, ILW.COM averages as approximately in the top 25,000 largest US websites.
About Our Staff
Since inception, ILW.COM has employed individuals from various cultural backgrounds in efforts to establish a diverse, truly unique and multi-global staff. Founded as a publishing company of US immigration law, we believe it is necessary to represent various cultures from around the world and learn from the individual backgrounds of our associates in order to be a genuinely diversified company. Our past and current staff members play vital roles in relation to all of the projects we are involved in. Whether working independently or as a unified team, each individual offers a pivotal, specific talent that allows ILW to offer unparalleled efficiency, exceptional satisfaction and maintain the level of integrity and trust that our readers and clients have come to expect of us.