Description
Dear Friend,

You are cordially invited to attend the Indian H-1B to EB-5 Seminar San Jose, August 6th from 3:30 - 7:00 pm. Find out how you can get your Green Card fast using EB-5. Get all your questions answered by many immigration attorneys and professionals. Have one-on-one interactions with immigration lawyers and professionals to understand ways of getting your Green Card fast.

URGENT NEWS ON EB5: USA has officially increased the investment amount for EB5 from $500,000 to $900,000 effective on November 21st, 2019. What does not mean for you and your family? If you want to do EB5 for yourself and your family you can do it for the lower amount of $500,000 if you file your application before November 21st, 2019. Otherwise if you want to wait beyond that date doing EB5 will cost you $900,000. You need to make a decision whether you want to do EB5 now. This event will give you all the information you need to go the EB5 route.

Online research is not a substitute for attending this seminar in person because of US law; under American law, some information can only be shared face to face and not on a website. This seminar is a unique and rare opportunity to talk face to face with experienced immigration attorneys, and EB-5 projects to understand it thoroughly--with all your questions answered.

Note - You are welcome to attend this seminar on getting your Green Card fast using investment even if you are on a visa other than H-1B visa.

Please forward a link to this page to your friends and ask them to register. They will thank you for it. Seating is limited so you must register to reserve your seat. Register Now!

Registration is Free. You must register on Eventbrite and have your ticket to get into the event. Print it out or download it in your mobile phone in advance.

Date: August 6th, Tuesday
Time: from 3:30 pm to 7 pm
Location: Hilton Garden Inn Cupertino. 10741 N Wolfe Rd, Cupertino, CA 95014, USA.

Program:
The program includes Immigration Attorney Panels and Issuer Panels. You will learn

What is the EB-5 Immigrant Investor Program?
EB-5 Immigration Process
Job Creation
Regional Center vs. Direct EB-5 Projects
EB-5 Regional Center Project Structure
Source and Path of Funds
Retrogression
Possible New EB-5 Rules

Testimonials

"The information from attorneys was of most value to me, and everything was very useful." - Sudeep - San Jose event

"Nice information and Consultation with speakers, great platform, will recommend to others." - Anonymous - Dallas event

"From the event, I found trustful attorneys and investment developers." - Anonymous - Dallas event

"I came in without any proper knowledge on EB5 but have a sufficient knowledge after the seminar to make educated decisions." - Anonymous - Dallas event

"We have been thinking almost a year but we never received this much detailed information." - Timanshu Patel - DC event

"Seminar was very helpful, that is a great opportunity to know more about how to file EB5." - Patel - DC event

"EB5 information details were given, all questions got answered, very well coordinated, time frame was good. Everyone was approachable." - Anonymous - Atlanta event

"Got lots of valuable information that is not available elsewhere." - Vishwayon - Boston event

"Great info, qualified attorneys, great projects." - Anonymous - Newark event


Speakers with EB5 Expertise:

Kripa Upadhyay, Attorney - Orbit Law, PLLC
Kripa Upadhyay is the Managing Partner of Orbit Law, PLLC. She represents corporations and individuals from around the world in Investment, Employment and Family based Immigration into the United States. Areas of particular emphasis include Investment Based Immigration (EB-5 and E-Visa), the transfer of executives and managers, hiring professionals, including those working in specialty occupations and healthcare, and global planning for personnel needs. Kripa speaks frequently on business and Investment based immigration matters at seminars focused for attorneys in practice in the United States. Kripa also assists clients in developing employment policies and advises employers on such matters as wage and hour regulations, disability issues, and employment discrimination. Named a "Rising Star" for Immigration Law for 2014, 2015, 2016 and 2017, she is an active member of the American Immigration Lawyers Association (AILA) of Washington State where she has served in leadership positions on various committees. Actively engaged in educating newly arriving Immigrants and Refugees as to their rights, she was awarded the Washington State Bar Association's Community Service Award in 2011 in recognition of her outstanding and exemplary service in helping Immigrants and Refugees in Washington State. A first generation Immigrant from Nepal, Kripa speaks English, Nepali, Hindi, Urdu and Spanish.
Robert Gaffney, Esq. - Attorney - Law Offices of Robert P. Gaffney
Robert Gaffney received his J.D. degree from University of California, Hastings College of the Law in 1980. Mr. Gaffney is an attorney licensed to practice in the State of California and is certified by the California State Bar Association as a Specialist in Immigration and Nationality Law. Through his law firm in San Francisco, Mr. Gaffney has 30 years of experience counseling a wide range of corporate and individual clients in areas of employment-related, investment, and family-based visa and immigration matters.
Mr. Gaffney is rated "AV," the highest such rating for skill and integrity available to individual lawyers from Martindale-Hubbell, generally recognized within the U.S. legal profession as the most complete and trusted source for identifying qualified legal counsel. Mr. Gaffney is honored to have been selected through peer review for the list of Super Lawyers of Northern California, awarded to only 5% of practicing attorneys in the area.
Mr. Gaffney, who is fluent in Mandarin Chinese, received his B.A. degree in Chinese Studies with highest honors from the University of California in 1973. He attended the University of Michigan, Center for Chinese Studies as a National Defense Foreign Language Fellow between 1973 and 1976. He is a long-time member of the Association of Asian Studies, a member of the San Francisco-Shanghai Sister City Committee, and a regular speaker to professional and business groups on the topics of the U.S. legal system, business practices, and immigration through investment.
Mr. Gaffney has developed significant expertise and a strong practice focus representing alien entrepreneurs under the EB-5 visa program. He is the author of "Country-Specific Issues and Challenges in Representing EB-5 Petitioners from the People's Republic of China," published in Immigration Options for Investors & Entrepreneurs (1st & 2nd Eds.), a leading source of information on this rapidly evolving topic.

Mark Raabe – EB5 Coast to Coast - EB5 Issuer
Mark Raabe has been directly involved with the development of over 5,000 multi-family units in the Puget Sound area since 1989. Beginning in 1989, he was the CFO of Polygon Northwest Company, a single-family and multi-family developer. Polygon Northwest was subsequently sold to William Lyon Companies for $500M. From 1991-2003, he was President of The Fortune Group, where he worked with Steve Smith, which was the most prolific developer of multi-family housing in Seattle at the time. Since 2003, he has been a consultant and investor in numerous multi-family developments in the greater Seattle area. He has been a Certified Public Accountant since 1980.

Jennifer Smith - EB5 Global -EB5 Issuer
Jennifer is the Director of Investor Relations at EB5 Global. She assists prospective investors with their due diligence, and she oversees the day-to-day investor management process, providing support to migration agents and immigration attorneys.  She possesses experience in real estate transactions in connection with residential, commercial, and mixed-use development projects throughout Oregon and in Portland's highly acclaimed Pearl District.  She is also knowledgeable in business and corporate law governance.  She received her law degree from Lewis & Clark Law School.

O. Garwood "Gar" Lippincott - Atlantic American Partners - EB5 Issuer
Gar Lippincott joined Atlantic American in 2005 and is a founding principal of the Atlantic American series of EB-5 funds. Serving as Managing Partner, Mr. Lippincott overseas the Fund's day-to-day operations, including marketing, as well as sourcing and underwriting investments.
Prior to joining Atlantic American, Gar served as President of Dominion Capital Group, a small Tampa-based merchant bank providing senior and subordinated loans, and equity capital to small businesses in the Southeast U.S. From 1984 to 1990, Gar was responsible for numerous investments in senior debt, subordinated debt, and various types of equity for the Capital Markets Group of Metropolitan Life throughout the Midwest and Southeastern U.S. Prior to his departure, he had been responsible for Met Life's LBO activity, through a partnership with First Boston.
Beginning in 1990, at Paribas, Gar headed a team focused on the structuring, underwriting, and syndication of bank lines of credit for highly leveraged borrowers. In this role, he led numerous deals for companies such as Revco Drugstores and Sealy Mattress.
From 1994 to 2003, he served as CEO of Central Electric Company, a leading provider of electrical switchgear, packaged electrical control centers and other electrical equipment sold throughout the U.S. to utilities, mines, and industrials. Under his tenure at Central Electric, Gar helped grow the company from $15mm in revenue in 1994 to $50mm in revenue in 2001, at which time it was sold to AZZ Inc. (NYSE: AZZ).
Gar earned his Bachelor of Business Administration in Economics from DePauw University in 1982 and his MBA in Finance and Investments from Indiana University in 1984. He sits on several corporate and charitable boards and is a Chartered Financial Analyst.

Rakesh Gupta - KiwiTech -EB5 Issuer
Rakesh and his siblings, Anita and Neal, own KiwiTech, which is a top-tier startup investor and technology solutions provider. Their firm has evolved a scalable investment model which leverages high volume deal flow, deep diligence, and a unique arbitrage advantage. This enables the Gupta family to invest together and play to their strengths, having built and sold a 5,000 employee technology services company earlier. Over the last three years, KiwiTech has invested in over 210 early stage tech startups across the country. The company helps entrepreneurs execute their big ideas and transform them into celebrated stories. The firm connects with over 1,000 startups each month. The family often partners with other investors, both HNWI and family offices, to co-invest with them. KiwiTech has deployed over 1,500 technology solutions across industries and has over 500 full-time employees. KiwiTech has worked with startups as well as Fortune 500 companies and global brands, including Elsevier, Intel, McKinsey, P&G, Sony Music Entertainment, Universal Music Group, for enterprise solutions centered around mobility. Historically, the family was a leader in the metals trading business in India. Rakesh's grandfather had a monopoly business importing aluminium and tinplate into India. They also dealt in iron and steel, and shipping of commodities. Rakesh's father immigrated to Ohio in 1949, where Rakesh and his siblings were raised. The sibling entrepreneurial team moved to the east coast in 1989, and presently operates out of New York City and Washington DC. Rakesh is CEO & Co-Founder of KiwiTech. Prior to KiwiTech, he served as a Chairman & Co-Founder of Aptara. In 1988, Rakesh co-founded Aptara Inc, which became the world's largest content services company with over 5,000 employees in the U.S., U.K., Australia, Germany and India. Aptara was on the Inc. 500 Fastest Growing Companies list in 2000, 2001, and 2002, and acquired by iEnergizer in February 2012 for $144 million.
Education
•Carnegie Mellon University - Master's in Business Administration
•Ohio State University - Bachelor's in Electrical Engineering
Blaine McManus - International Growth Capital - EB5 Issuer
Blaine McManus is a partner at International Growth Capital, an international consulting firm affiliated with the Hollywood Regional Center providing comprehensive foreign investment, management, and immigration consulting services for businesses, regional centers, and investor candidates. McManus is responsible for client/project development and marketing, world tours and organizing educational seminars on EB-5, E-2, L-1 and other visa-based investment project options. McManus began his career in film/TV production in 1997 by founding a film and television production design company servicing commercial clients such as Sprint, AT&T and Hyundai. McManus also produced several feature films and TV shows, garnering nominations and awards. In 2015, McManus joined the IGC team via longtime friend, business associate and fellow film producer Kelly Freis, IGC's founder and CEO. McManus has been instrumental in organizing, executing and attending with Ms Freis international marketing tours in Asia, the Middle East and South America. McManus currently resides in Santa Monica, California with his wife and dog Peeti.


Sam Udani - Law Publisher of ILW.COM
Mr. Sam Udani is the publisher of ILW.com and Immigration Daily, the largest and oldest online newspaper for immigration law. It is sent out by email each working day to 32,000+ subscribers include 10,000+ attorneys, paralegals, and corporate HR personnel, 10,000+ immigrants, hundreds of people in academia, think tanks and journalists, 1,000+ officials at US Department of Labor, US Department Homeland Security, and other executive branch agencies, dozens of people in courts throughout the country, many members of Congress and their staff in both parties and both Chambers on the Hill.


---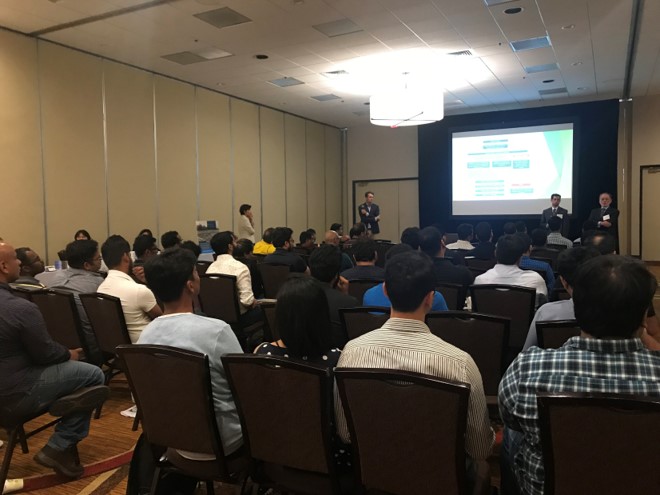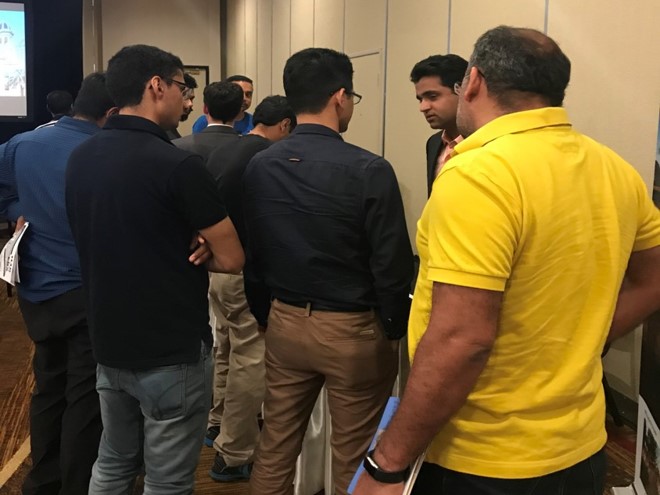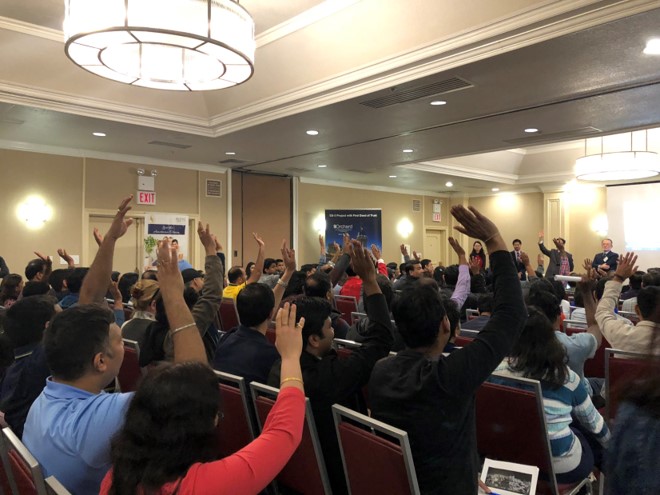 ---
ILW at a Glance

Founded in 1999, ILW is focused on immigration. ILW has two divisions: law publishing and marketing services. Our offices are in mid-town Manhattan in New York City, USA. We have representatives on the ground in Taipei, Taiwan; Shanghai, China and Mumbai, India. ILW Publisher Sam Udani has been in the immigration field for 25 years.

ILW's flagship product for the last 17 years is Immigration Daily, an online newspaper sent out by email each working day to 35,000+ subscribers. During the last 12 months, Immigration Daily featured 1,500+ articles from 200+ immigration attorneys. Immigration subscribers include 10,000+ attorneys, paralegals, and corporate HR personnel, 10,000+ immigrants, hundreds of people in academia, think tanks and journalists, 1,000+ officials at US Department of Labor, US Department of State, US Department of Homeland Security, and other executive branch agencies, dozens of people in courts throughout the country, many members of Congress and their staff in both parties and both chambers on the Hill, 100+ officials in state governments across the country, and thousands of other people interested in US immigration law and policy. Immigration Daily has been quoted in published and unpublished opinions by federal courts.

ILW has provided Continuing Legal Education (CLE) credits for attorneys in many states. We have conducted over 600 CLE seminars and workshops to immigration attorneys during the last 16 years. ILW has provided immigration law CLE seminar content on Westlaw and law.com

ILW has published dozens of books on immigration law (most titles intended for lawyers) covering every major area of immigration law during the last 12 years. In addition, for many years ILW has distributed 7 immigration law titles from 3 other law publishers (American Lawyer Media, Juris Publishing, and Legal Research Bureau). ILW.COM has co-published a book with the Society of Human Resource Management. One of our books was in the Mandarin language.

ILW has conducted over 100 EB-5 events in over a dozen countries over the last 5 years. In 2015 & 2016, we conducted approximately 40 events each year in approximately ten countries. In 2017, we expect to conduct approximately 50 events in 10 countries. We have the largest footprint in the world in EB-5 outside of China. We currently conduct Expos in all major EB-5 countries: China, India, Korea, Taiwan, Vietnam, Latin America through Miami and International Student Expos in 11 cities across USA.

ILW.COM's website has 250,000+ visitors each month and 2,000,000+ page views each month. ILW's LinkedIn Group has 3,000+ immigration professionals, ILW's Twitter feed has 12,000+ followers, and ILW.COM's discussion board has 20,000+ registered users. ILW.COM features 50,000+ pages of free immigration information online, the largest content repository for US immigration law information on the world wide web. For 17 years, ILW.COM averages as approximately in the top 25,000 largest US websites.