Description
Note - You are welcome to attend this seminar on getting your Green Card fast using investment even if you are on a visa other than H-1B visa.
Dear friend,
You are cordially invited to attend the Indian H-1B to EB-5 Seminar Los Angeles February 20th from 3:30 - 7:00 pm. Find out how you can get your Green Card fast using EB-5. Get all your questions answered by many immigration attorneys and professionals. Have one-on-one interactions with immigration lawyers and professionals to understand ways of getting your Green Card fast especially as H-1Bs are under increasing attack by the Trump administration.
Online research is not a substitute for attending this seminar in person because of US law; under American law, some information can only be shared face to face and not on a website. This seminar is a unique and rare opportunity to talk face to face with experienced immigration attorneys, and EB-5 projects to understand it thoroughly--with all your questions answered.
Please forward a link to this page to your friends and ask them to register. They will thank you for it. Seating is limited so you must register to reserve your seat. Register Now!
Registration is Free. You must register on Eventbrite and have your ticket to get into the event. Print it out or download it in your mobile in advance.
---
Date: February 20th, Wednesday

Time: from 3:30 pm to 7 pm
Location: Double Tree by Hilton LAX Westside, 6161 W Centinela Ave, Culver City, CA 90230, USA
Program:
The program includes Immigration Attorney Panels and Issuer Panels. You will learn
EB-5 Basics

Source of Funds

January Visa Bulletin – Final Action Dates

Retrogression for Indian born nationals

Impact of retrogression

Potential Changes to EB-5 Program

Minimum Investment Amount

Job Creation

EB2 & EB3 Backlog

Retrogression for Indian born nationals

Impact of retrogression

Potential Changes to EB-5 Program

Minimum Investment Amount

Value of the attorneys
Testimonials
"The information from attorneys was of most value to me, and everything was very useful." - Sudeep - San Jose event
"Nice information and Consulation with speakers, great platform, will recommend to others." - Anonymous - Dallas event
"From the event, I found trustful attorneys and investment developers." - Anonymous - Dallas event
"I came in with out any proper knowledge on EB5 but have a sufficient knowledge after the seminar to make educated decisions." - Anonymous - Dallas event
"We have been thinking almost a year but we never received this much detailed information." - Timanshu Patel - DC event
"Seminar was very helpful, that is a great opportunity to know more about how to file EB5." - Patel - DC event
"EB5 information details were given, all questions got answered, very well coordinated, time frame was good. Everyone was approachable." - Anonymous - Atlanta event
"Got lots of valuable information that is not available elsewhere." - Vishwayon - Boston event
"Great info, qualified attorneys, great projects." - Anonymous - Newark event
Speakers from EB5 Expertise:
Robert Blanco, Attorney - Wolfsdorf Rosenthal LLP
Robert Blanco specializes in business and employment immigration cases. He prepares both immigrant and non-immigrant petitions for skilled workers, executive managers, high net worth investors, and people of extraordinary ability in the arts, sciences, and business. As a member of the firm's EB-5 team, Mr. Blanco prepares cases for individual investors and advises U.S. businesses on how to structure investment projects under the regulations of the EB-5 program. He also represents clients before the United States Citizenship and Immigration Services (USCIS). Mr. Blanco graduated cum laude with a Bachelor of Science degree in Business Administration from the McDonough School of Business at Georgetown University. He earned his Juris Doctor degree from Loyola Law School with a concentration in Corporate Law. Mr. Blanco is admitted to practice law in the state of California.
Joseph Barnett, Attorney - Wolsdorf Rosenthall LLP
Mr. Barnett practices out of Wolfsdorf Rosenthal LLP's Los Angeles office.For the last seven years, Mr. Barnett's practice has focused on EB-5 immigration, representing foreign nationals from a variety of countries including China, India, Vietnam, Brazil, Turkey, Iran, and South Africa with their immigration applications based on investment with individual businesses or through EB-5 regional centers. Mr. Barnett also represents regional centers and developers in applying for initial and amended regional center designations (including approval of I-526 exemplar petitions) and on-going compliance issues. This includes working with immigration business plan writers, economists, securities attorneys, and real estate and financial professionals to structure EB-5 capital raises in compliance with the EB-5 Program. As the lead member on the firm's Chinese EB-1 team, Mr. Barnett has successfully represented individuals with extraordinary ability in the sciences, arts, education, business, or athletics who seek permanent residency in the U.S. In addition, Mr. Barnett handles a variety of other non-immigrant matters, including intracompany transferees and family-based immigration applications. He also assists clients with motions to reconsider/reopen, administrative appeals, and immigration litigation. Mr. Barnett is a prominent immigration law blogger and has spoken at numerous national EB-5 conferences. Mr. Barnett earned his J.D. and a Masters in Environmental Law and Policy from Vermont Law School in 2010 and his undergraduate degrees in Economics and Legal Studies in 2006 from the University of Wisconsin-Madison. He is licensed as an attorney in the State of Wisconsin and the State of Illinois and practices exclusively in immigration and naturalization law.
Devin Williams, President - EB5 Global
Ms. Williams is the President and co-founder of EB5 Global. EB5 Global is proud to have an operating track record equal to our impeccable immigration track record. To date every EB5 Global project has exceeded the initial financial projections and job creation projections, resulting in over 1,500 investor Green Cards with a 100% approval rate and over $40 MM returned to investors to date. Devin's is responsible for expanding EB5 Global's foreign financing networks and overseeing the capital raise on each new project. Devin is a nationally recognized expert in EB-5 hotel development and a frequent speaker at real estate and EB-5 events, including the Urban Land Institute (ULI). She graduated from Georgetown University with a degree in finance and received her MBA from Harvard Business School.
Jennifer Smith - Director of Investor Relations - EB5 Global
Jennifer is the Director of Investor Relations at EB5 Global. She assists prospective investors with their due diligence, and she oversees the day-to-day investor management process, providing support to migration agents and immigration attorneys.  She possesses experience in real estate transactions in connection with residential, commercial, and mixed-use development projects throughout Oregon and in Portland's highly acclaimed Pearl District.  She is also knowledgeable in business and corporate law governance.  She received her law degree from Lewis & Clark Law School.  
Laura Rog, Senior Project Manager - L+M Development Partners Inc.
Peyman Attari, President - Integra Finance
We are a registered investment advisory firm providing services to corporate and individual clients in the EB-5 market.
Brennan Sim, President - EB5 United
Brennan has been working in EB-5 since 2013. Brennan possesses an ability to adapt in other cultures, find common ground with others, and build strong foundations for business development. After running another Regional Center for the past 3 years, Brennan has joined EB-5 United with a drive to bring value to the group. He received his BS in Finance and Master of Business Administration from the University of South Alabama. Brennan coached Wide Receivers for South Alabama's football team while getting his MBA,and graduated #1 in his class. After grad school, he worked as a Financial Advisor where he developed knowledge that has translated well into the EB-5 industry.
Mr Ishaan Khanna - EB5 United
EB-5 Investor Ishaan Khanna of New Delhi was in his senior year of college when he found out about the EB-5 program. Majoring in Information Systems at the time, he realized how much the U.S. had to offer someone like him and the professional opportunities he would have access to. When his H1B application didn't make it through, he had to return to India. Now, with his conditional green card approved, he has returned to the US and wants to share his EB-5 journey to help other investors make smart investment and immigration decisions. He always encourages investors to do the same kind of diligence he did when making his investment and by sharing his experiences with them he hopes to help them on their path toward permanent residency in the United States.
Sam Udani - Law Publisher of ILW.COM
Mr. Sam Udani is the publisher of ILW.com and Immigration Daily, the largest and oldest online newspaper for immigration law. It is sent out by email each working day to 32,000+ subscribers include 10,000+ attorneys, paralegals, and corporate HR personnel, 10,000+ immigrants, hundreds of people in academia, think tanks and journalists, 1,000+ officials at US Department of Labor, US Department Homeland Security, and other executive branch agencies, dozens of people in courts throughout the country, many members of Congress and their staff in both parties and both Chambers on the Hill.
---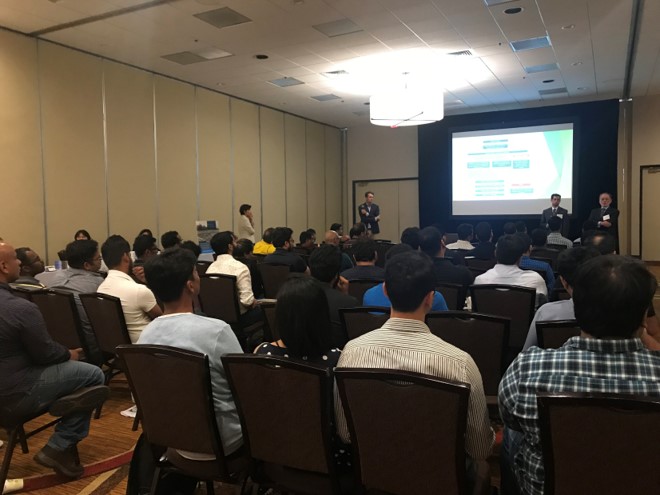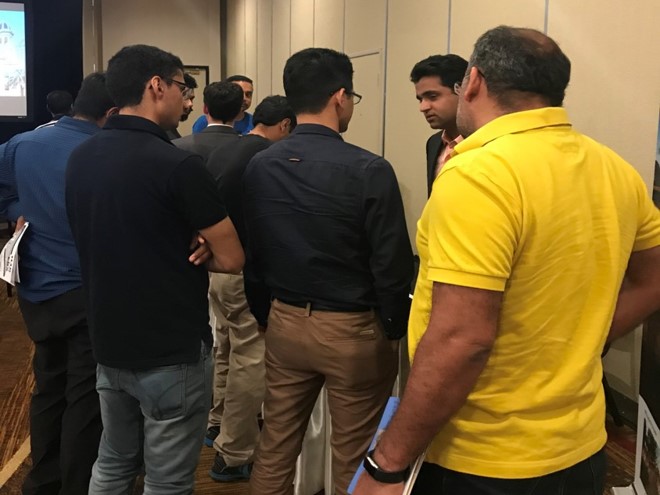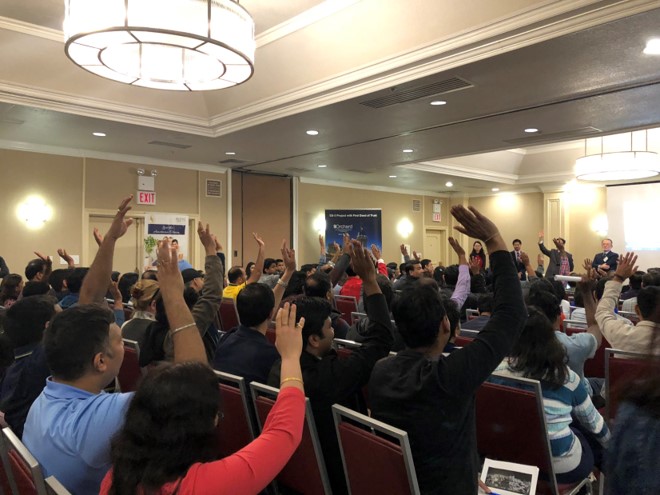 ---
ILW about Glance
· Founded in 1999, ILW is focused on immigration. ILW has two divisions: law publishing and marketing services. Our offices are in mid-town Manhattan in New York City, USA. We have representatives on the ground in Taipei, Taiwan; Shanghai, China and Mumbai, India. ILW Publisher Sam Udani has been in the immigration field for 25 years.
· ILW's flagship product for the last 17 years is Immigration Daily, an online newspaper sent out by email each working day to 35,000+ subscribers. During the last 12 months, Immigration Daily featured 1,500+ articles from 200+ immigration attorneys. Immigration subscribers include 10,000+ attorneys, paralegals, and corporate HR personnel, 10,000+ immigrants, hundreds of people in academia, think tanks and journalists, 1,000+ officials at US Department of Labor, US Department of State, US Department of Homeland Security, and other executive branch agencies, dozens of people in courts throughout the country, many members of Congress and their staff in both parties and both chambers on the Hill, 100+ officials in state governments across the country, and thousands of other people interested in US immigration law and policy. Immigration Daily has been quoted in published and unpublished opinions by federal courts.
· ILW has provided Continuing Legal Education (CLE) credits for attorneys in many states. We have conducted over 600 CLE seminars and workshops to immigration attorneys during the last 16 years. ILW has provided immigration law CLE seminar content on Westlaw and law.com
· ILW has published dozens of books on immigration law (most titles intended for lawyers) covering every major area of immigration law during the last 12 years. In addition, for many years ILW has distributed 7 immigration law titles from 3 other law publishers (American Lawyer Media, Juris Publishing, and Legal Research Bureau). ILW.COM has co-published a book with the Society of Human Resource Management. One of our books was in the Mandarin language..
· ILW has conducted over 100 EB-5 events in over a dozen countries over the last 5 years. In 2015 & 2016, we conducted approximately 40 events each year in approximately ten countries. In 2017, we expect to conduct approximately 50 events in 10 countries. We have the largest footprint in the world in EB-5 outside of China. We currently conduct Expos in all major EB-5 countries: China, India, Korea, Taiwan, Vietnam, Latin America through Miami and International Student Expos in 11 cities across USA.
· ILW.COM's website has 250,000+ visitors each month and 2,000,000+ page views each month. ILW's LinkedIn Group has 3,000+ immigration professionals, ILW's Twitter feed has 12,000+ followers, and ILW.COM's discussion board has 20,000+ registered users. ILW.COM features 50,000+ pages of free immigration information online, the largest content repository for US immigration law information on the world wide web. For 17 years, ILW.COM averages as approximately in the top 25,000 largest US websites.
About Our Staff
Since inception, ILW.COM has employed individuals from various cultural backgrounds in efforts to establish a diverse, truly unique and multi-global staff. Founded as a publishing company of US immigration law, we believe it is necessary to represent various cultures from around the world and learn from the individual backgrounds of our associates in order to be a genuinely diversified company. Our past and current staff members play vital roles in relation to all of the projects we are involved in. Whether working independently or as a unified team, each individual offers a pivotal, specific talent that allows ILW to offer unparalleled efficiency, exceptional satisfaction and maintain the level of integrity and trust that our readers and clients have come to expect of us.