Description
Dear friend,
You are cordially invited to attend the Indian H-1B to EB-5 Seminar Detroit November 9th from 3:30 - 7:00 pm. Find out how you can get your Green Card fast using EB-5. Get all your questions answered by many immigration attorneys and professionals. Have one-on-one interactions with immigration lawyers and professionals to understand ways of getting your Green Card fast especially as H-1Bs are under increasing attack by the Trump administration.
Please forward a link to this page to your friends and ask them to register. They will thank you for it. Seating is limited so you must register to reserve your seat. Register Now!
---
Date: November 9th, Friday
Time: from 3:30 pm to 7 pm
Location: Holiday Inn Express & Suites Detroit-Novi, 39675 West 12 Mile Road, Novi, MI 48377
Parking: Complimentary
Program:
The program includes Immigration Attorney Panels and Issuer Panels.
Speakers from EB5 Expertise:
Kristal Ozmun, Immigration Attorney, Partner - Miller Mayer
Ms. Ozmun focuses her practice on employment-based immigration with a unique specialization in the EB-5 preference category. Ms. Ozmun represents EB-5 regional centers in matters related to immigration law, including designation, compliance, and governance. She also advises EB-5 investors in navigating the immigration process and represents a variety of individual clients seeking non-immigrant and immigrant status. Ms. Ozmun is a member of the Massachusetts and New York State bars. She received her J.D. from Suffolk University Law School and her B.A. from the College of Charleston.
Stephen Jstrnisha, Chief Executive Officer - Cleveland international Fund
As CEO, since March, 2012, Mr. Strnisha has been responsible for formulating and executing the Cleveland International Fund's (CiF) strategic vision of maximizing the EB-5 opportunity for major development projects in Northeast Ohio and beyond. So farthis has included funding $240million from overseas investors for the Flats East Bank(Phases 1 and 2), the University Hospital System expansion, Uptown in University Circle, the new Westin Hotel adjacent to the Cleveland Convention Center, the Crocker Park expansion associated with the new American Greetings Headquarters the "Nines," amixed use development within the former Ameritrust complex and several others. Recent activities include expanding CiF's footprint and EB-5 services to assist job-creating efforts in Central and Southwest Ohio, Kentucky, and Pennsylvania. Mr. Strnisha is a former senior bondanalyst with Moody's Investor Service, investment banker specializing in structured finance, and Director of Finance and Mayor's Chief Development Officer for the City of Cleveland. During his tenure he directed the sale of over $600 million in City debt securities and playedamajor rolein developing and managing the City's financial participation inseveral high profileprojects including the Rock and Roll Hall of Fame, Progressive Field and Quicken Loans Arena. Following his public sector service he servedas Cleveland Tomorrow's Deputy Director and Chief Development & Finance Officer of its successor, the Greater ClevelandPartnership. Between 2005 and 2012 Mr. Strnisha provided financial consulting services to developers and companies seeking both public and private sources ofcapital for major real estate projects. Among others his clients included Developers Diversified Realty, American Greetings Corporation, AmTrust Financial Services, and the developers of the Flats East Bank as they secured $275 million inpublic and private sources for the initial phase of their mixed-use waterfront projectin Cleveland, Ohio.Mr. Strnisha provided these services first as President of Strnisha Development Advisors("SDA")and then as a Director of SDA's successor, ProjectManagement Consultants. Serving asa consultant to CiF since 2009, Mr. Strnisha joined the company in 2012, becoming CEO and a principal owner. In addition to leading its finance activitieshe has implemented new corporate governance and accountability measures and also serves as Secretary-Treasurer for Invest in the USA, the EB-5 industry trade association. Mr. Strnisha received his Bachelor of Arts fromthe University of Virginia, a Master's degree in Public Administration from Syracuse University.
Adam Blackman, Chief Operating Officer - Cleveland international Fund
Adam Blackman brings 20 years of extensive project and investment management experience to Cleveland International Fund (CiF), with direct participation in projects totaling over two billion dollars. As Chief Operating Officer, Adam is responsible for CiF's day-to-day activities and for negotiating with prospective borrowers in order to secure optimal terms for CiF's investment projects. He ensures that each investor's EB-5 process flows smoothly and that CiF adheres to all proper reporting obligations.  Adam has been COO of CiF since its inception and has been instrumental in the company's growth and success. He holds a Bachelor's degree from Purdue University.
Sam Udani - Law Publisher of ILW.COM
Mr. Sam Udani is the publisher of ILW.com and Immigration Daily, the largest and oldest online newspaper for immigration law. It is sent out by email each working day to 32,000+ subscribers include 10,000+ attorneys, paralegals, and corporate HR personnel, 10,000+ immigrants, hundreds of people in academia, think tanks and journalists, 1,000+ officials at US Department of Labor, US Department Homeland Security, and other executive branch agencies, dozens of people in courts throughout the country, many members of Congress and their staff in both parties and both Chambers on the Hill.
---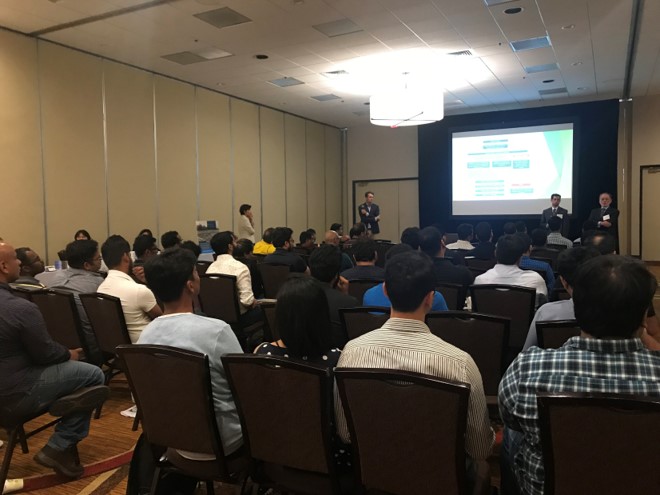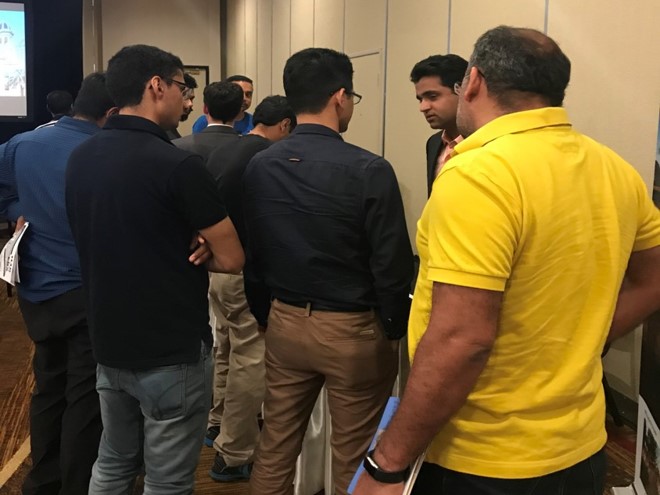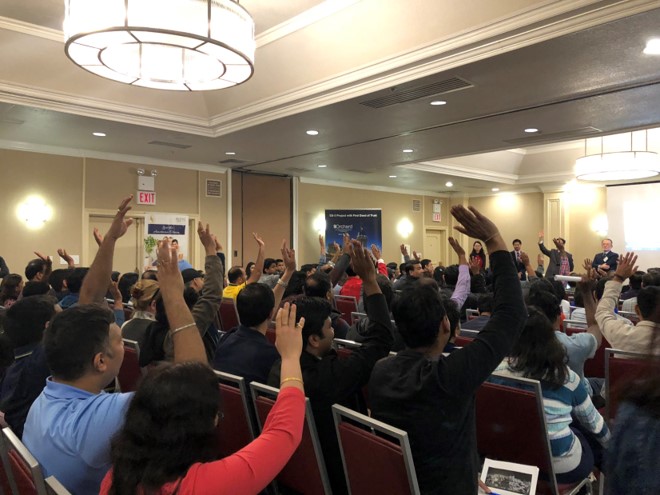 ---
ILW about Glance
· Founded in 1999, ILW is focused on immigration. ILW has two divisions: law publishing and marketing services. Our offices are in mid-town Manhattan in New York City, USA. We have representatives on the ground in Taipei, Taiwan; Shanghai, China and Mumbai, India. ILW Publisher Sam Udani has been in the immigration field for 25 years.
· ILW's flagship product for the last 17 years is Immigration Daily, an online newspaper sent out by email each working day to 35,000+ subscribers. During the last 12 months, Immigration Daily featured 1,500+ articles from 200+ immigration attorneys. Immigration subscribers include 10,000+ attorneys, paralegals, and corporate HR personnel, 10,000+ immigrants, hundreds of people in academia, think tanks and journalists, 1,000+ officials at US Department of Labor, US Department of State, US Department of Homeland Security, and other executive branch agencies, dozens of people in courts throughout the country, many members of Congress and their staff in both parties and both chambers on the Hill, 100+ officials in state governments across the country, and thousands of other people interested in US immigration law and policy. Immigration Daily has been quoted in published and unpublished opinions by federal courts.
· ILW has provided Continuing Legal Education (CLE) credits for attorneys in many states. We have conducted over 600 CLE seminars and workshops to immigration attorneys during the last 16 years. ILW has provided immigration law CLE seminar content on Westlaw and law.com
· ILW has published dozens of books on immigration law (most titles intended for lawyers) covering every major area of immigration law during the last 12 years. In addition, for many years ILW has distributed 7 immigration law titles from 3 other law publishers (American Lawyer Media, Juris Publishing, and Legal Research Bureau). ILW.COM has co-published a book with the Society of Human Resource Management. One of our books was in the Mandarin language..
· ILW has conducted over 100 EB-5 events in over a dozen countries over the last 5 years. In 2015 & 2016, we conducted approximately 40 events each year in approximately ten countries. In 2017, we expect to conduct approximately 50 events in 10 countries. We have the largest footprint in the world in EB-5 outside of China. We currently conduct Expos in all major EB-5 countries: China, India, Korea, Taiwan, Vietnam, Latin America through Miami and International Student Expos in 11 cities across USA.
· ILW.COM's website has 250,000+ visitors each month and 2,000,000+ page views each month. ILW's LinkedIn Group has 3,000+ immigration professionals, ILW's Twitter feed has 12,000+ followers, and ILW.COM's discussion board has 20,000+ registered users. ILW.COM features 50,000+ pages of free immigration information online, the largest content repository for US immigration law information on the world wide web. For 17 years, ILW.COM averages as approximately in the top 25,000 largest US websites.
ABOUT OUR STAFF
Since inception, ILW.COM has employed individuals from various cultural backgrounds in efforts to establish a diverse, truly unique and multi-global staff. Founded as a publishing company of US immigration law, we believe it is necessary to represent various cultures from around the world and learn from the individual backgrounds of our associates in order to be a genuinely diversified company. Our past and current staff members play vital roles in relation to all of the projects we are involved in. Whether working independently or as a unified team, each individual offers a pivotal, specific talent that allows ILW to offer unparalleled efficiency, exceptional satisfaction and maintain the level of integrity and trust that our readers and clients have come to expect of us.