Description
Dear Friend,

You are cordially invited to attend the Indian H-1B to EB-5 Seminar Chicago, August 22nd from 3:30 - 7:00 pm. Find out how you can get your Green Card fast using EB-5. Get all your questions answered by many immigration attorneys and professionals. Have one-on-one interactions with immigration lawyers and professionals to understand ways of getting your Green Card fast.


Program:
The program includes Immigration Attorney Panels and Issuer Panels. You will learn

What is the EB-5 Immigrant Investor Program?
EB-5 Immigration Process
Job Creation
Regional Center vs. Direct EB-5 Projects
EB-5 Regional Center Project Structure
Source and Path of Funds
Retrogression
Possible New EB-5 Rules

Note - You are welcome to attend this seminar on getting your Green Card fast using investment even if you are on a visa other than H-1B visa.
Online research is not a substitute for attending this seminar in person because of US law; under American law, some information can only be shared face to face and not on a website. This seminar is a unique and rare opportunity to talk face to face with experienced immigration attorneys, and EB-5 projects to understand it thoroughly--with all your questions answered.
Registration is Free. You must register on Eventbrite and have your ticket to get into the event. Print it out or download it in your mobile phone in advance.

Please forward a link to this page to your friends and ask them to register. They will thank you for it. Seating is limited so you must register to reserve your seat. Register Now!

URGENT NEWS ON EB5: USA has officially increased the investment amount for EB5 from $500,000 to $900,000 effective on November 21st, 2019. What does not mean for you and your family? If you want to do EB5 for yourself and your family you can do it for the lower amount of $500,000 if you file your application before November 21st, 2019. Otherwise if you want to wait beyond that date doing EB5 will cost you $900,000. You need to make a decision whether you want to do EB5 now. This event will give you all the information you need to go the EB5 route.

Date: August 22nd, Thursday
Time: from 3:30 pm to 7 pm
Location: Westin Chicago Northwest. 400 Park Boulevard, Itasca, IL 60143

Testimonials

"The information from attorneys was of most value to me, and everything was very useful." - Sudeep - San Jose event

"Nice information and Consultation with speakers, great platform, will recommend to others." - Anonymous - Dallas event

"From the event, I found trustful attorneys and investment developers." - Anonymous - Dallas event

"I came in without any proper knowledge on EB5 but have a sufficient knowledge after the seminar to make educated decisions." - Anonymous - Dallas event

"We have been thinking almost a year but we never received this much detailed information." - Timanshu Patel - DC event

"Seminar was very helpful, that is a great opportunity to know more about how to file EB5." - Patel - DC event

"EB5 information details were given, all questions got answered, very well coordinated, time frame was good. Everyone was approachable." - Anonymous - Atlanta event

"Got lots of valuable information that is not available elsewhere." - Vishwayon - Boston event

"Great info, qualified attorneys, great projects." - Anonymous - Newark event

Speakers with EB5 Expertise:

Irina Rostova - Attorney - Rostova Westerman Law Group
Attorney Irina Rostova focuses her practice on the EB-5 visa program, business visas, and visas for individuals with extraordinary achievements. Ms. Rostova was named one of Top 25 Immigration Attorneys of 2017 by EB-5 Investors Magazine.  Ms. Rostova is overseeing hundreds of in-progress and pending EB-5 petitions, an exposure that allows her to be at the forefront of all the adjudication trends of the EB-5 Program. Both an economist and attorney by training, she is passionate about her work with foreign investors, and is dedicated to providing clients with the comprehensive legal support necessary to assist them during the process of selecting a visa-qualifying investment project, or in the establishment of their own new commercial enterprise. Ms. Rostova utilizes her fluency in the Russian language and understanding of the business culture of the CIS countries, to facilitate a smooth transition for clients seeking to conduct business and place investments in the United States. In fact, in 2015 an estimated 25% of all Russian nationals who filed I-526 petitions for an EB-5 Investor visa were represented by Ms. Rostova. Prior to founding her own legal practice, Ms. Rostova was an assistant manager at J.P.  Morgan Chase Bank, Sunny Isles Beach, Florida and worked at commercial litigation law firms, specializing in insurance and contract dispute matters. Furthermore Ms. Rostova oversaw various family business in the area of construction, marketing, retail as well as commercial real estate investments. This diverse business management experience allows her to extend practical and strategic legal advice to investors and entrepreneurs seeking business visas. Ms. Rostova travels regularly to Russia and other parts of Eastern Europe, where she works with local attorneys and media outlets to increase and improve understanding of the EB-5 visa program, and to create a better understanding of the risk of loss due to immigrants participating in projects that contain unverified investments.

Kripa Upadhyay - Attorney - Orbit Law PLLC
Kripa Upadhyay is the Managing Partner of Orbit Law, PLLC. She represents corporations and individuals from around the world in Investment, Employment and Family based Immigration into the United States. Areas of particular emphasis include Investment Based Immigration (EB-5 and E-Visa), the transfer of executives and managers, hiring professionals, including those working in specialty occupations and healthcare, and global planning for personnel needs. Kripa speaks frequently on business and Investment based immigration matters at seminars focused for attorneys in practice in the United States. Kripa also assists clients in developing employment policies and advises employers on such matters as wage and hour regulations, disability issues, and employment discrimination. Named a "Rising Star" for Immigration Law for 2014, 2015, 2016 and 2017, she is an active member of the American Immigration Lawyers Association (AILA) of Washington State where she has served in leadership positions on various committees. Actively engaged in educating newly arriving Immigrants and Refugees as to their rights, she was awarded the Washington State Bar Association's Community Service Award in 2011 in recognition of her outstanding and exemplary service in helping Immigrants and Refugees in Washington State.
A first generation Immigrant from Nepal, Kripa speaks English, Nepali, Hindi, Urdu and Spanish.

Eric H. Keiter - Colorado World Resorts, LLC - EB5 Issuer
Eric H. Keiter is currently participating in several real estate residential and commercial development projects in the Denver metropolitan area. He is also a partner in a hemp farm and an extraction facility. Prior to this, Eric co-founded Capacity Funding LLC in 2015 to take advantage of the investment opportunities in the small business lending and merchant cash advance (MCA) arena. Eric also co-founded Shadow Tree Capital Management in late 2013, an investment management company that manages two non-bank, direct-lending funds. Shadow Tree Capital at its peak managed about $50 mm in capital, and Eric remains the head portfolio manager. From May 2009 to December 2015, Eric was an owner/President of New York Livery Leasing, an automobile-based specialty finance company (sub-prime auto lending) serving livery car drivers in the NY Metro area. In this capacity, Eric orchestrated the doubling of the lease portfolio while being involved in all aspects of the business, ranging from lease structuring and loan portfolio servicing to financing. Prior to that, from 1995 to 2006, Eric was a principal and co-founder of MKP Capital Management, and was co-head of investing and risk management for the MKP Partners and MKP Opportunity funds, and supervised risk management for the MKP Credit fund. During Eric's time at MKP Capital, assets under management grew from $18 million to a peak of $4 billion. From 1994 to 1995, Eric was the head mortgage portfolio manager at Fischer Francis Trees & Watts. Previously, Eric spent seven years with Salomon Brothers Inc, where he was a Vice President and trader in the mortgage-backed securities department. Prior to trading, he was involved in portfolio analysis and strategy formulation in the fixed income area at Salomon Brothers. Eric holds an MA in Chemistry from Columbia University and an Honors BS in Chemistry from the Pennsylvania State University, where he was elected to Phi Beta Kappa.

O. Garwood "Gar" Lippincott - Atlantic American Partners - EB5 Issuer
Gar Lippincott joined Atlantic American in 2005 and is a founding principal of the Atlantic American series of EB-5 funds. Serving as Managing Partner, Mr. Lippincott overseas the Fund's day-to-day operations, including marketing, as well as sourcing and underwriting investments. Prior to joining Atlantic American, Gar served as President of Dominion Capital Group, a small Tampa-based merchant bank providing senior and subordinated loans, and equity capital to small businesses in the Southeast U.S. From 1984 to 1990, Gar was responsible for numerous investments in senior debt, subordinated debt, and various types of equity for the Capital Markets Group of Metropolitan Life throughout the Midwest and Southeastern U.S. Prior to his departure, he had been responsible for Met Life's LBO activity, through a partnership with First Boston. Beginning in 1990, at Paribas, Gar headed a team focused on the structuring, underwriting, and syndication of bank lines of credit for highly leveraged borrowers. In this role, he led numerous deals for companies such as Revco Drugstores and Sealy Mattress. From 1994 to 2003, he served as CEO of Central Electric Company, a leading provider of electrical switchgear, packaged electrical control centers and other electrical equipment sold throughout the U.S. to utilities, mines, and industrials. Under his tenure at Central Electric, Gar helped grow the company from $15mm in revenue in 1994 to $50mm in revenue in 2001, at which time it was sold to AZZ Inc. (NYSE: AZZ). Gar earned his Bachelor of Business Administration in Economics from DePauw University in 1982 and his MBA in Finance and Investments from Indiana University in 1984. He sits on several corporate and charitable boards and is a Chartered Financial Analyst.

Ishaan Khanna - EB5 United - EB5 Issuer
EB-5 Investor Ishaan Khanna of New Delhi was in his senior year of college when he found out about the EB-5 program. Majoring in Information Systems at the time, he realized how much the U.S. had to offer someone like him and the professional opportunities he would have access to. When his H1B application didn't make it through, he had to return to India. Now, with his conditional green card approved, he has returned to the US and wants to share his EB-5 journey to help other investors make smart investment and immigration decisions. He always encourages investors to do the same kind of diligence he did when making his investment and by sharing his experiences with them he hopes to help them on their path toward permanent residency in the United States.

Brennan Sim - EB5 United - EB5 Issuer
Brennan has been working in EB-5 since 2013. Brennan possesses an ability to adapt in other cultures, find common ground with others, and build strong foundations for business development. After running another Regional Center for the past 3 years, Brennan has joined EB-5 United with a drive to bring value to the group. He received his BS in Finance and Master of Business Administration from the University of South Alabama. Brennan coached Wide Receivers for South Alabama's football team while getting his MBA,and graduated #1 in his class. After grad school, he worked as a Financial Advisor where he developed knowledge that has translated well into the EB-5 industry.

Neal Gupta - KiwiTech - EB5 Issuer
Profession -
•Investor – Neal and his siblings invest in startups where they have an inside track and informational edge. They then open their network to the startup's management team for business, management, and financial connections. •Entrepreneur – KiwiTech – Neal Gupta co-founded a unique investment platform, which holds a portfolio of well over 200 technology companies. These seed stage startups are located coast to coast, from our HQ in New York City to Los Angeles, and are in many different industries from healthcare to financial to sports tech. KiwiTech actively collaborates with other investors to share deal flow.
•Prior Venture – Aptara – The largest content services company in the world, the Gupta's founded Aptara in 1988.The firm scaled to 5,000 employees. A couple interesting projects were annual processing of 35% of the EDGAR financial filings in the US, and populating the Medline medical database used by every doctor.
•Education – MBA (Finance) from Columbia Business School & University of London, and Bachelor's in Economics

Kelly Freis – International Growth Capital - EB5 Issuer
Ms. Kelly Freis, founder and CEO of several growing American-based companies, is a senior executive with more than 20 years of experience in international business consulting services. She and her husband Jon run?The Hollywood Regional Center, (HRC). Ms. Freis is regularly consulted with regards to the placement of both debt and private equity for early stage clients. Her focus has always been companies that strive for rapid growth and job creation. Ms. Freis was a major contributor to the 2017 complete fulfillment of major construction developments "Next on Lex", "Next on 6th" and "Hilton Hotel" at a combined total of more than $500 million in real estate. Kelly has a stellar track record for NO rejections/denials for visa candidates participating in projects under her guidance and has been instrumental in the emigration of over 100 families. Coming from a professional film and television background, Ms. Freis was producer for a number of award winning, internationally distributed feature films and television series. She is a voting member of the National Academy of Television Arts and Sciences. Ms. Freis is actively involved in charities that help support community efforts in education, job creation, and business growth. She is a former member of the US Ski Team and holds a BA degree from Columbia University in New York City.

Sam Udani - Law Publisher of ILW.COM
Mr. Sam Udani is the publisher of ILW.com and Immigration Daily, the largest and oldest online newspaper for immigration law. It is sent out by email each working day to 32,000+ subscribers include 10,000+ attorneys, paralegals, and corporate HR personnel, 10,000+ immigrants, hundreds of people in academia, think tanks and journalists, 1,000+ officials at US Department of Labor, US Department Homeland Security, and other executive branch agencies, dozens of people in courts throughout the country, many members of Congress and their staff in both parties and both Chambers on the Hill.


---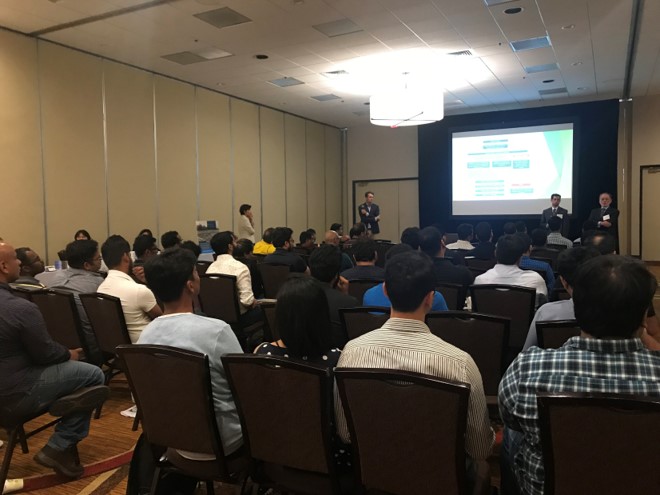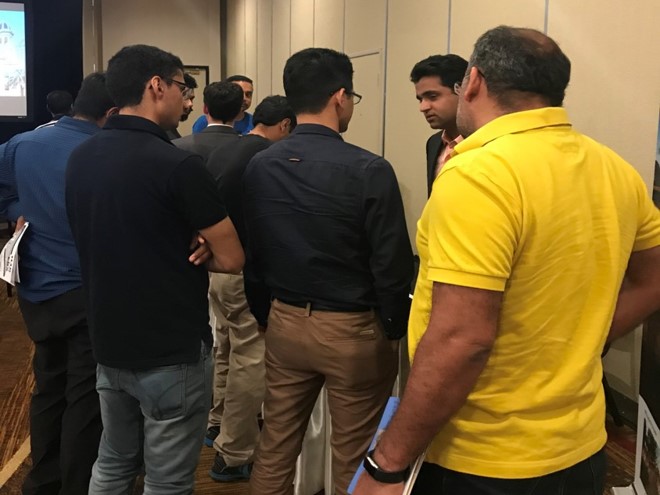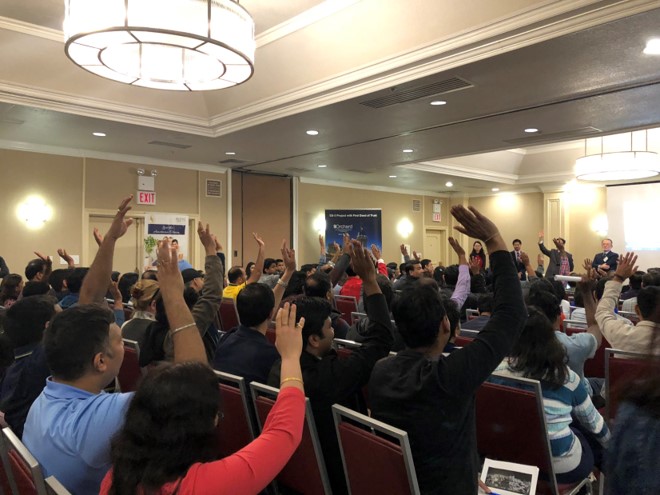 ---
Founded in 1999, ILW is focused on immigration. ILW has two divisions: law publishing and marketing services. Our offices are in mid-town Manhattan in New York City, USA. We have representatives on the ground in Taipei, Taiwan; Shanghai, China and Mumbai, India. ILW Publisher Sam Udani has been in the immigration field for 25 years.
ILW's flagship product for the last 17 years is Immigration Daily, an online newspaper sent out by email each working day to 35,000+ subscribers. During the last 12 months, Immigration Daily featured 1,500+ articles from 200+ immigration attorneys. Immigration subscribers include 10,000+ attorneys, paralegals, and corporate HR personnel, 10,000+ immigrants, hundreds of people in academia, think tanks and journalists, 1,000+ officials at US Department of Labor, US Department of State, US Department of Homeland Security, and other executive branch agencies, dozens of people in courts throughout the country, many members of Congress and their staff in both parties and both chambers on the Hill, 100+ officials in state governments across the country, and thousands of other people interested in US immigration law and policy. Immigration Daily has been quoted in published and unpublished opinions by federal courts.
ILW has provided Continuing Legal Education (CLE) credits for attorneys in many states. We have conducted over 600 CLE seminars and workshops to immigration attorneys during the last 16 years. ILW has provided immigration law CLE seminar content on Westlaw and law.com
ILW has published dozens of books on immigration law (most titles intended for lawyers) covering every major area of immigration law during the last 12 years. In addition, for many years ILW has distributed 7 immigration law titles from 3 other law publishers (American Lawyer Media, Juris Publishing, and Legal Research Bureau). ILW.COM has co-published a book with the Society of Human Resource Management. One of our books was in the Mandarin language.
ILW has conducted over 100 EB-5 events in over a dozen countries over the last 5 years. In 2015 & 2016, we conducted approximately 40 events each year in approximately ten countries. In 2017, we expect to conduct approximately 50 events in 10 countries. We have the largest footprint in the world in EB-5 outside of China. We currently conduct Expos in all major EB-5 countries: China, India, Korea, Taiwan, Vietnam, Latin America through Miami and International Student Expos in 11 cities across USA.
ILW.COM's website has 250,000+ visitors each month and 2,000,000+ page views each month. ILW's LinkedIn Group has 3,000+ immigration professionals, ILW's Twitter feed has 12,000+ followers, and ILW.COM's discussion board has 20,000+ registered users. ILW.COM features 50,000+ pages of free immigration information online, the largest content repository for US immigration law information on the world wide web. For 17 years, ILW.COM averages as approximately in the top 25,000 largest US websites.