Description
Note - You are welcome to attend this seminar on getting your Green Card fast using investment even if you are on a visa other than H-1B visa.
Dear Friend,
You are cordially invited to attend the Indian H-1B to EB-5 Seminar Boston, June 3rd from 3:30 - 7:00 pm. Find out how you can get your Green Card fast using EB-5. Get all your questions answered by many immigration attorneys and professionals. Have one-on-one interactions with immigration lawyers and professionals to understand ways of getting your Green Card fast especially as H-1Bs are under increasing attack.
Online research is not a substitute for attending this seminar in person because of US law; under American law, some information can only be shared face to face and not on a website. This seminar is a unique and rare opportunity to talk face to face with experienced immigration attorneys, and EB-5 projects to understand it thoroughly--with all your questions answered.
Please forward a link to this page to your friends and ask them to register. They will thank you for it. Seating is limited so you must register to reserve your seat. Register Now!
Registration is Free. You must register on Eventbrite and have your ticket to get into the event. Print it out or download it in your mobile in advance.
---
Date: June 3rd, Monday

Time: from 3:30 pm to 7 pm
Location: Holiday Inn Boston Bunker Hill Area, 30 Washington Street, Somerville MA 02143
Program:
The program includes Immigration Attorney Panels and Issuer Panels. You will learn
EB-5 Basics

Source of Funds

January Visa Bulletin – Final Action Dates

Retrogression for Indian born nationals

Impact of retrogression

Potential Changes to EB-5 Program

Minimum Investment Amount

Job Creation

EB2 & EB3 Backlog

Retrogression for Indian born nationals

Impact of retrogression

Potential Changes to EB-5 Program

Minimum Investment Amount

Value of the attorneys
Testimonials
"The information from attorneys was of most value to me, and everything was very useful." - Sudeep - San Jose event
"Nice information and Consultation with speakers, great platform, will recommend to others." - Anonymous - Dallas event
"From the event, I found trustful attorneys and investment developers." - Anonymous - Dallas event
"I came in without any proper knowledge on EB5 but have a sufficient knowledge after the seminar to make educated decisions." - Anonymous - Dallas event
"We have been thinking almost a year but we never received this much detailed information." - Timanshu Patel - DC event
"Seminar was very helpful, that is a great opportunity to know more about how to file EB5." - Patel - DC event
"EB5 information details were given, all questions got answered, very well coordinated, time frame was good. Everyone was approachable." - Anonymous - Atlanta event
"Got lots of valuable information that is not available elsewhere." - Vishwayon - Boston event
"Great info, qualified attorneys, great projects." - Anonymous - Newark event
Speakers from EB5 Expertise:
Phil Curtis - Immigration Attorney - Chin & Curtis LLP
Phil Curtis has practiced immigration law for more than 30 years and is a founder of Chin & Curtis, LLP. He has guided Chin & Curtis as its Managing Partner for the last six years. With 40 professionals dedicated to serving the immigration needs of the business community, Chin & Curtis is New England's largest independent immigration law firm.
Phil has represented and worked with businesses ranging from multi-national public companies to the most recent entrepreneurial start-ups, as well as nonprofits ranging from private secondary schools to large research institutions. He has helped clients to realize the vision of attracting the best talent from around the world. Phil also has a broad range of experience in family-based immigration, naturalization, worksite compliance, and federal and state litigation. Phil is a frequent lecturer and author at national and local conferences sponsored by the American Immigration Lawyers Association (AILA), Massachusetts Continuing Legal Education, Inc., and the Boston Bar Association (BBA). He is an active member of the American Immigration Lawyers Association and formerly served as Media Liaison for the New England Chapter of AILA.
Prior to joining the practice that became Chin & Curtis, Phil was an attorney at Ropes & Gray LLP in Boston, where he specialized in business immigration matters, labor and employment, and employment litigation. Before becoming a lawyer, Phil spent seven years as an air traffic controller.
Phil has an A.B. in Political Science from Brown University and a J.D. from the University of Chicago Law School. Phil is an avid skier and also enjoys cooking and travel.
Naveen Trehan - Live Shepherd
Co-founded by Christine Menedis and Naveen Trehan, the Shepherd family of companies integrate technology and real estate development, while crafting unique operational brands that push their respective industries forward.  Shepherd has developed over $200m in senior living projects in Florida, Georgia, South Carolina, and Alabama - offering investors unique entry points into a demographically solid arena.  Shepherd Living, the group's senior living brand, has made an early name for itself as an innovator by disrupting traditional notions of what a senior living community must be and crafting spaces for the broader public to enjoy - not just its residents.  The company integrates holistic wellness throughout each of its developments, from farm-to-table culinary and on-site greenhouses to 15,000+ sq ft of spa / wellness offerings, including proprietary fitness classes created specifically for those 55+.  Most importantly, Shepherd Living has a steadfast focus on bringing joy into the lives of seniors and their communities across the United States.  For more information, visit liveShepherd.com.
Robert D. Weiss - Ford Garage
Ford's Garage is a "neighborhood food and beer joint" restaurant concept featuring fresh foods, family-affordable pricing, and a quality work environment where everyone is welcome. Commitment to employees, guests, partners, principles and values has enabled existing Ford's Garage restaurant operations to achieve combined annual sales of over $20 million. Ford's Garage's strategy focuses on three main pillars: great food, great customer experience, and a successful management team. Since opening their original Fort Myers Location in 2012, the chain has enjoyed terrific success. Ford's Garage is a gourmet American bar/restaurant emphasizing high quality, homemade, and affordable dishes. Serves only the finest varieties of turkey, tuna, chicken and more. The menu honors and recognizes many local celebrities, keeping each restaurant connected with the location's community. The restaurant pays tribute to a true American Legend, Henry Ford. Only restaurant chain with the rights to use Ford Motor's iconic logos and insignia. The interior, exterior and menu are all specifically designed to reflect the theme.
Jeff Barney - Prima Luce
Prima Luce LLC is an established real estate development firm based in Southwest Florida, whose core business is the acquisition and development of high-rise communities. Prima Luce's President Robert MacFarlane has played an integral role in over $2 billion of real estate transactions, developments and construction, including three high-rises in Florida, and redevelopment projects throughout New York, Connecticut, Texas and Florida. MacFarlane's current $135 million project, Prima Luce on the Waterfront, will be a newly constructed, two-tower, 22-story, waterfront residential high-rise development located on the waterfront in Fort Myers, Florida, just a 2.5-hour drive from Walt Disney World® Resort in Orlando and a 2-hour drive from Miami and the Atlantic Ocean.
Andrew Becker, Development Manager - South Face Village at Okemo
Andrew E. Becker is the Development Manager of South Face Village at Okemo. In this role, he has interviewed and retained professional firms for the development project, including engineers, architects, environmental professionals, and attorneys, participated in the project design process with the retained professionals, the Town of Ludlow, and the State of Vermont, participated in ongoing Project Management and supervision and site walks with all Project permit issuers, and assisted in planning for marketing and financing of the Project. Andrew has also been primarily responsible for the EB-5 program at South Face Village. He has worked with the immigration and securities counsel in structuring the offering and in the preparation of the private placement memorandum and other documentation. He has also travelled extensively to meet with brokers, agents and investorsfor the Project, presenting at various meetings and conferences. Andrew has been an attorney in private practice since 1974 and has served as in­ house counsel to Rossi Group since 1998 and South Face Village since 2004. Throughout his career, he has been an active residential and commercial developer and counsel to substantial developers. Andrew graduated from Bates College in Lewiston, Maine, in 1968 with a Bachelor's degree. He served in the U.S. Army from 1968 to 1971. He received his JD from Georgetown University Law Center in 1974 and his MS in Taxation from University of Hartford in 1980.
Sam Udani - Law Publisher of ILW.COM
Mr. Sam Udani is the publisher of ILW.com and Immigration Daily, the largest and oldest online newspaper for immigration law. It is sent out by email each working day to 32,000+ subscribers include 10,000+ attorneys, paralegals, and corporate HR personnel, 10,000+ immigrants, hundreds of people in academia, think tanks and journalists, 1,000+ officials at US Department of Labor, US Department Homeland Security, and other executive branch agencies, dozens of people in courts throughout the country, many members of Congress and their staff in both parties and both Chambers on the Hill.
---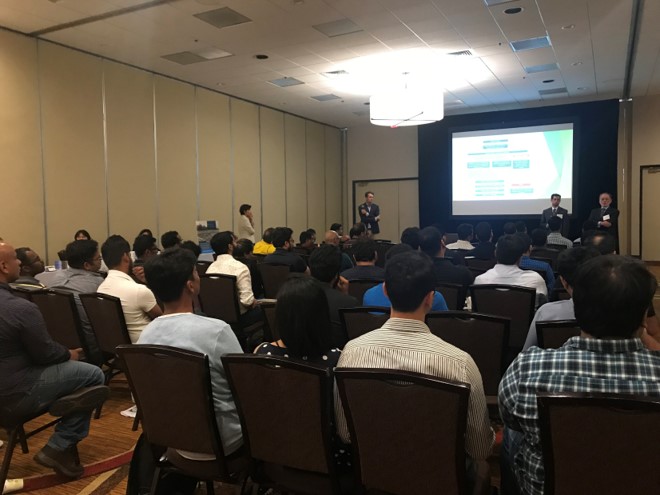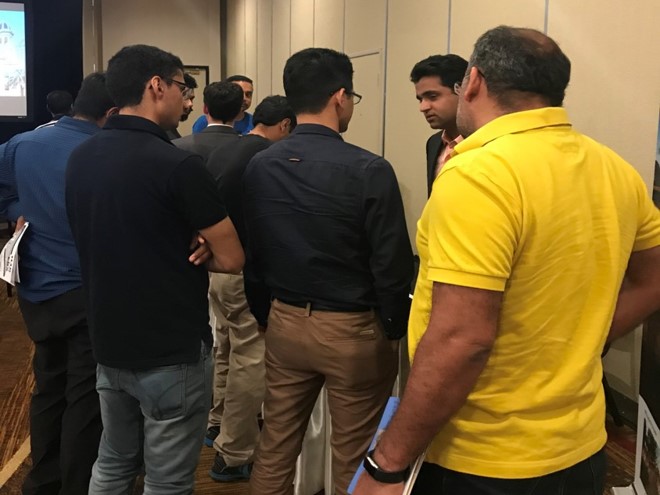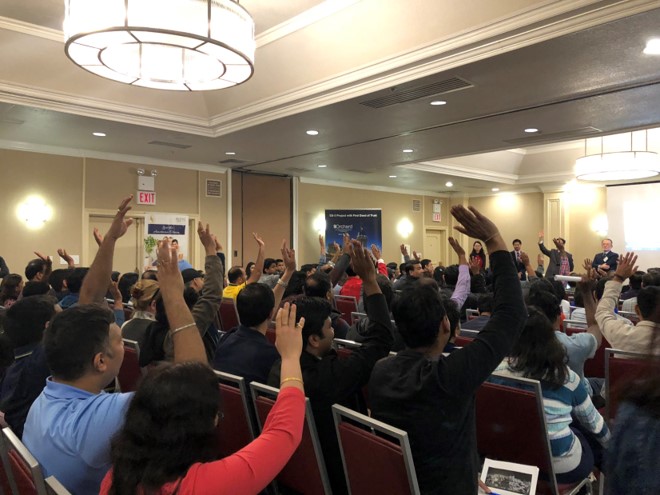 ---
ILW about Glance
· Founded in 1999, ILW is focused on immigration. ILW has two divisions: law publishing and marketing services. Our offices are in mid-town Manhattan in New York City, USA. We have representatives on the ground in Taipei, Taiwan; Shanghai, China and Mumbai, India. ILW Publisher Sam Udani has been in the immigration field for 25 years.
· ILW's flagship product for the last 17 years is Immigration Daily, an online newspaper sent out by email each working day to 35,000+ subscribers. During the last 12 months, Immigration Daily featured 1,500+ articles from 200+ immigration attorneys. Immigration subscribers include 10,000+ attorneys, paralegals, and corporate HR personnel, 10,000+ immigrants, hundreds of people in academia, think tanks and journalists, 1,000+ officials at US Department of Labor, US Department of State, US Department of Homeland Security, and other executive branch agencies, dozens of people in courts throughout the country, many members of Congress and their staff in both parties and both chambers on the Hill, 100+ officials in state governments across the country, and thousands of other people interested in US immigration law and policy. Immigration Daily has been quoted in published and unpublished opinions by federal courts.
· ILW has provided Continuing Legal Education (CLE) credits for attorneys in many states. We have conducted over 600 CLE seminars and workshops to immigration attorneys during the last 16 years. ILW has provided immigration law CLE seminar content on Westlaw and law.com
· ILW has published dozens of books on immigration law (most titles intended for lawyers) covering every major area of immigration law during the last 12 years. In addition, for many years ILW has distributed 7 immigration law titles from 3 other law publishers (American Lawyer Media, Juris Publishing, and Legal Research Bureau). ILW.COM has co-published a book with the Society of Human Resource Management. One of our books was in the Mandarin language..
· ILW has conducted over 100 EB-5 events in over a dozen countries over the last 5 years. In 2015 & 2016, we conducted approximately 40 events each year in approximately ten countries. In 2017, we expect to conduct approximately 50 events in 10 countries. We have the largest footprint in the world in EB-5 outside of China. We currently conduct Expos in all major EB-5 countries: China, India, Korea, Taiwan, Vietnam, Latin America through Miami and International Student Expos in 11 cities across USA.
· ILW.COM's website has 250,000+ visitors each month and 2,000,000+ page views each month. ILW's LinkedIn Group has 3,000+ immigration professionals, ILW's Twitter feed has 12,000+ followers, and ILW.COM's discussion board has 20,000+ registered users. ILW.COM features 50,000+ pages of free immigration information online, the largest content repository for US immigration law information on the world wide web. For 17 years, ILW.COM averages as approximately in the top 25,000 largest US websites.
About Our Staff
Since inception, ILW.COM has employed individuals from various cultural backgrounds in efforts to establish a diverse, truly unique and multi-global staff. Founded as a publishing company of US immigration law, we believe it is necessary to represent various cultures from around the world and learn from the individual backgrounds of our associates in order to be a genuinely diversified company. Our past and current staff members play vital roles in relation to all of the projects we are involved in. Whether working independently or as a unified team, each individual offers a pivotal, specific talent that allows ILW to offer unparalleled efficiency, exceptional satisfaction and maintain the level of integrity and trust that our readers and clients have come to expect of us.