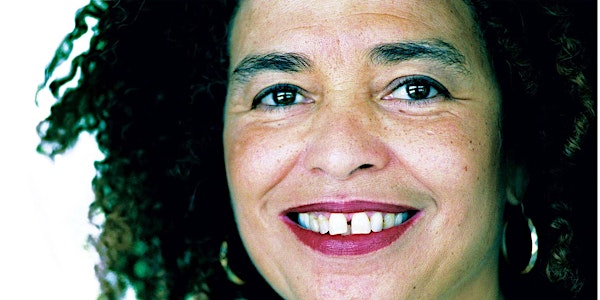 GWU SJP Palestine Awareness Week Keynote - Freedom is a Constant Struggle: Why Movements for Social Justice Should Support Palestine
When and where
Location
Cloyd Heck Marvin Center 800 21st Street Northwest The Grand Ballroom Washington, DC 20052
Description
*IF YOU HAVE NOT BEEN INVITED BY GW SJP, YOU WILL NEED A GWORLD CARD TO GET INTO THE VENUE*
Doors will open exactly at 6:15 and close at 6:45. Please try to be on time!

Thank you to our cosponsors: GW Feminist Student Union, GW Black Student Union
Join Students for Justice in Palestine at George Washington for our Palestine Awareness Week. This year we are kicking off our extended week of events with a speech from Angela Davis discussing the importance of Black-Palestinian solidarity in the fight for liberation. Her most recent book, Freedom is a Constant Struggle: Ferguson, Palestine and the Foundations of a Movement, was published in October in 2015. Dr. Davis reveals the deep connections between the incarceration of Black Americans and the continued occupation of Palestine by the state of Israel. Most recently, Angela Davis brought Palestine front and center at the Women's March on Washington saying "Women's rights are human rights all over the planet and that is why we say freedom and justice for Palestine".
Through her activism and scholarship over many decades, Angela Davis has been deeply involved in movements for social justice around the world. Her work as an educator – both at the university level and in the larger public sphere – has always emphasized the importance of building communities of struggle for economic, racial, and gender justice. Professor Davis' teaching career has taken her to San Francisco State University, Mills College, and UC Berkeley. Mostly recently she spent fifteen years at the University of California Santa Cruz where she is now Distinguished Professor Emerita of History of Consciousness – an interdisciplinary Ph.D. program – and of Feminist Studies.
Angela Davis is the author of nine books and has lectured throughout the United States as well as in Europe, Africa, Asia, Australia, and South America. Her recent books include Abolition Democracy and Are Prisons Obsolete? about the abolition of the prison industrial complex, a new edition of Narrative of the Life of Frederick Douglass, and a collection of essays entitled The Meaning of Freedom.