Join us to learn more about GW's Sustainanle Urban Planning Program
About this event
The time to embrace sustainability in urban planning has never been more pressing. Communities and cities across the globe are in need of skillful planners to help face the challenges of modern urbanization.
We will review how the Sustainable Urban Planning program at GW is the ideal place to earn a recognized credential in the growing Sustainable Urban Planning field, and gain a highly sought after skill set for promoting more competitive, inclusive, and ecological cities. This program has been accredited by the Planning Accreditation Board (PAB).
This interactive online information session is an excellent opportunity to learn about the program curriculum, discuss the application process, and have your questions answered by our Program Director Sandra Whitehead.
Can't make the Information Session? Schedule a call instead.
______________________________________
Connect with us on social media: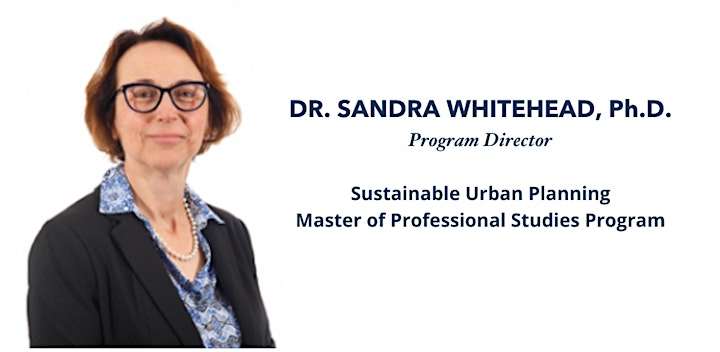 Organizer of GW's Sustainable Urban Planning Program - Info Session