Capacity Building is the Anatomy of Upward Mobility
About this event
Ruby A. Neeson Diabetes Awareness Foundation is seeking to form meaningful, sustainable, strategic alliances with other nonprofit organizations, corporations, faith-based groups, and civic coalitions. Join us to explore options about the possibility of collaborating to meet the emerging needs of communities located within Gwinnett County.
Let's network to discuss innovative strategies to help Gwinnett County continue to thrive and remain "Vibrantly Connected".
To better prepare for this assembly, we invite you to visit our website to see the difference we make and why we value partnerships!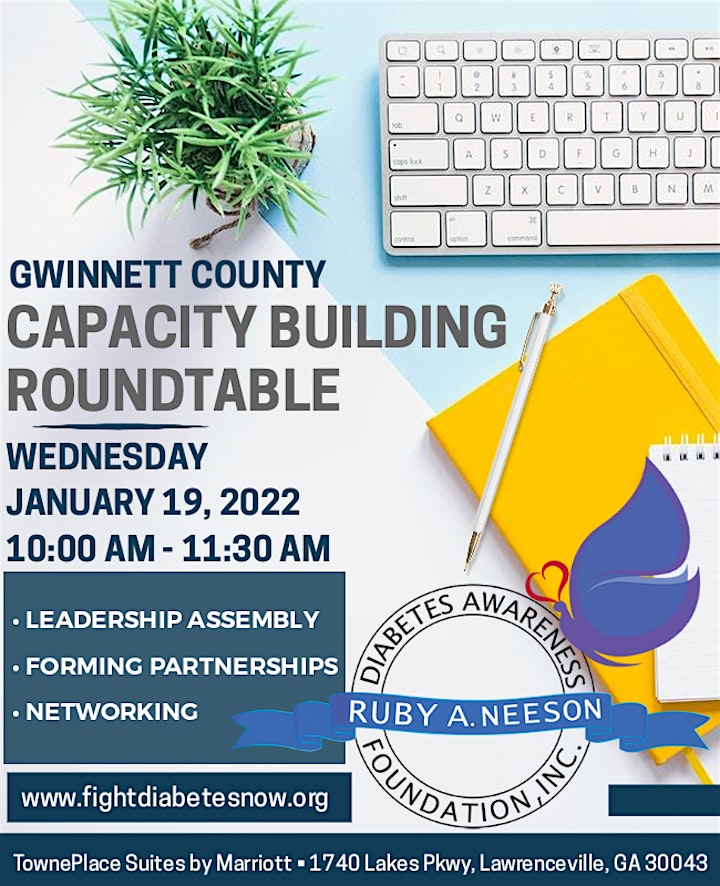 Organizer of Gwinnett County Capacity Building Roundtable
Ruby A. Neeson Diabetes Awareness Foundation, Inc. is a 501(c)3 nonprofit organization that provides educational and social programs to those affected by diabetes in the state of Georgia. Our mission is to aid those affected by diabetes by raising awareness through education, community outreach and advocacy.