Description
Tutus & Tennis Shoes Fundraiser and Scholarship Gala
A Fundraising Event to Help Girls Nationwide Participate in GWBT and Provide Scholarships to Nationally Recognized Ambassadors.
Join us for an elegant evening hosted by the Beautiful Philanthropist, Producer, & Best-Selling Writer Zane. Put on your favorite Tutu and Tennis Shoes, or a black tie attire. We are honoring four of our outstanding Ambassadors, while recognizing all our ambassadors and outstanding facilitators.
Some of our presenters and performers include Producer & Director Kimberly Jones, Actress & Stuntwoman Jwaundace Candece, Poet Hank Stewart, R & B Artist Nikki Lorraine, Activist & Philanthropist Yonasda Lonewolf, Amya Roxxstar, Owners of Angels & Tomboys Madison & Mallory, Gabby Northstar, Reality-Star, Entrepreneur, & Philanthropist Priyanka Banks, Actor Gary Lavard, and R & B Group Minus Gravity. Come enjoy dinner, live music, a silent auction, and a great time!
Tickets: each ticket includes, hors d'oeuvres, dinner, and dessert.
For more information visit www.girlswhobrunchtour.com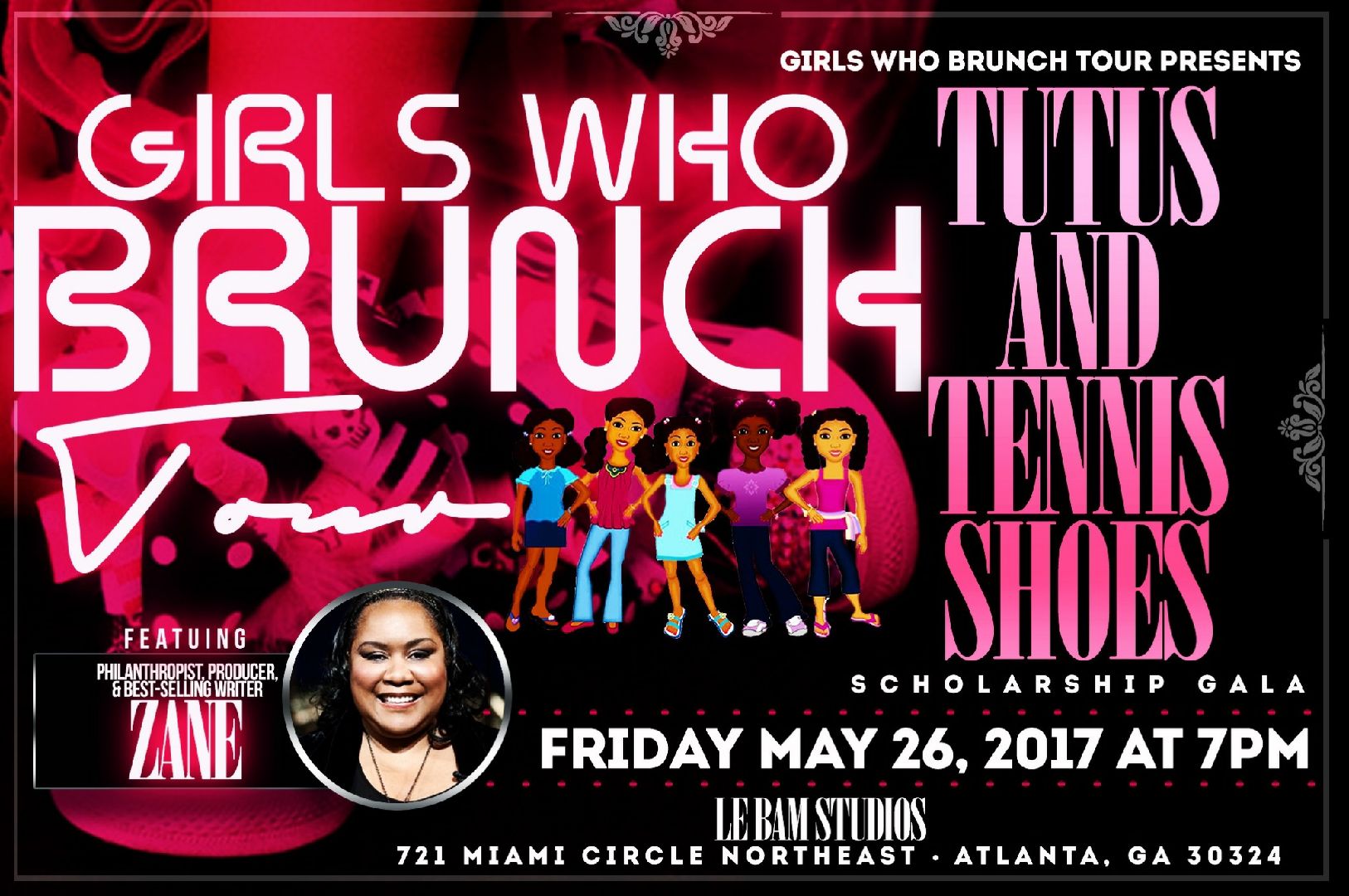 The purpose of this organization is to provide a platform to cultivate, inspire, and empower at risk girls between the ages of 9 - 17 to go after and obtain all positive goals that their mind seems fit. We are providing the vital tools needed through literacy, education, life skills, and health & wellness to become a leader and difference maker in their community! Through our Ambassador Recognition program, teachers, counselors, parents, and mentors recommend girls who maintain a good GPA, display exceptional leadership skills, and perform community service. Ultimately each event is facilitated by our ambassadors and women who are considered leaders in their community.