Description
Girls Who Brunch Tour and Edwin Santana Presents: The 1st Annual Philadelphia Experience 2017. Join us for our Philly Experience of The Girls Who Brunch Tour. The event will be held on Saturday, September 16, 2017 from 11:30 am - 3:30 pm at the Discovery Charter School. Come and join us as we celebrate in the beautiful city of Philly!
Welcome Message Edwin Santana Politician &
CEO Hyjiah, Supergirlzland Foundation In USA & South Africa, Business owner, Author, & Philanthropist.
Panelist:
Aniyah Ayers, Co-Founder of Aniyah's Mission
Kysha Woods, FoBeautypreneur and Executive Producer
Chandra Deal, Founder&CEO,WarmHearts& Homes Principal, LucidBrandMedia
Tiphanie White 36th Democratic Ward, 2nd Vice Chair & Commissioner for Commission of Women
Laquisha S. Anthony V.O.I.C.E Victory Over Inconceivable Cowardly Experiences
MsKay Maddred Meekins Artist Development & Manager
Moderator: SimDiva, Public Figure, Innovator, Entrepreneur & Youth Mentor
Workshops:
Kolanda Scott, Development Director US Vets, Las Vegas; Vision Board Party workshop
Nisha Ray Regal Black Woman Meetup Founder, Releasing Your Passion workshop
Elona Washington Author & Motivational Speaker, Be Fierce, Fearless and Free Workshop
Kimberly Bourne Transformation Coach Pizzalize my Life Workshop
Blush & Blazers Interview Attire and Interviewing Skills Workshop
Kristen Beverly Goal Diggers-envision the Goal & Fearlessly Conquer It Workshop
Performers: Amya Roxxstar & @Nya Jolie
How Important is Your Walk hosted by Taste of the Runway Philadelphia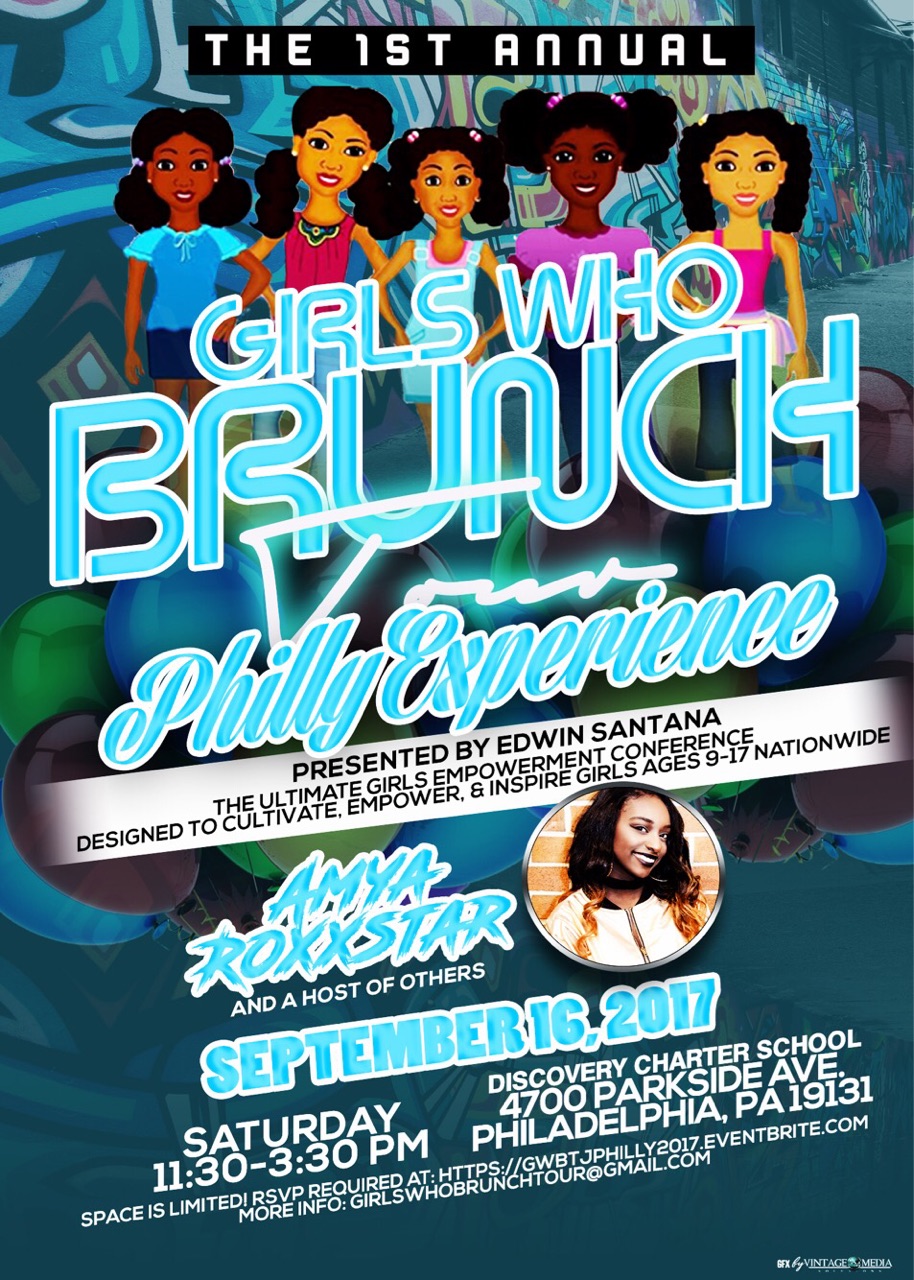 The purpose of this organization is to provide a platform to cultivate, inspire, and empower at risk girls between the ages of 9 - 17 to go after and obtain all positive goals that their mind seems fit. We are providing the vital tools needed through literacy, education, life skills, and health & wellness to become a leader and difference maker in their community! Through our Ambassador Recognition program, teachers, counselors, parents, and mentors recommend girls who maintain a good GPA, display exceptional leadership skills, and perform community service. Ultimately each event is facilitated by our ambassadors and women who are considered leaders in their community. There will be panels, food, workshops, guest speakers, live entertainment, and awards given out. The registration cost is $10 per person. This year we are sponsoring the girls of Discovery Charter School! Seating is limited so it is so important to RSVP for this event! There will be celebrity performances, meet and greet, photo booths, a red carpet, and most of all fun!