Description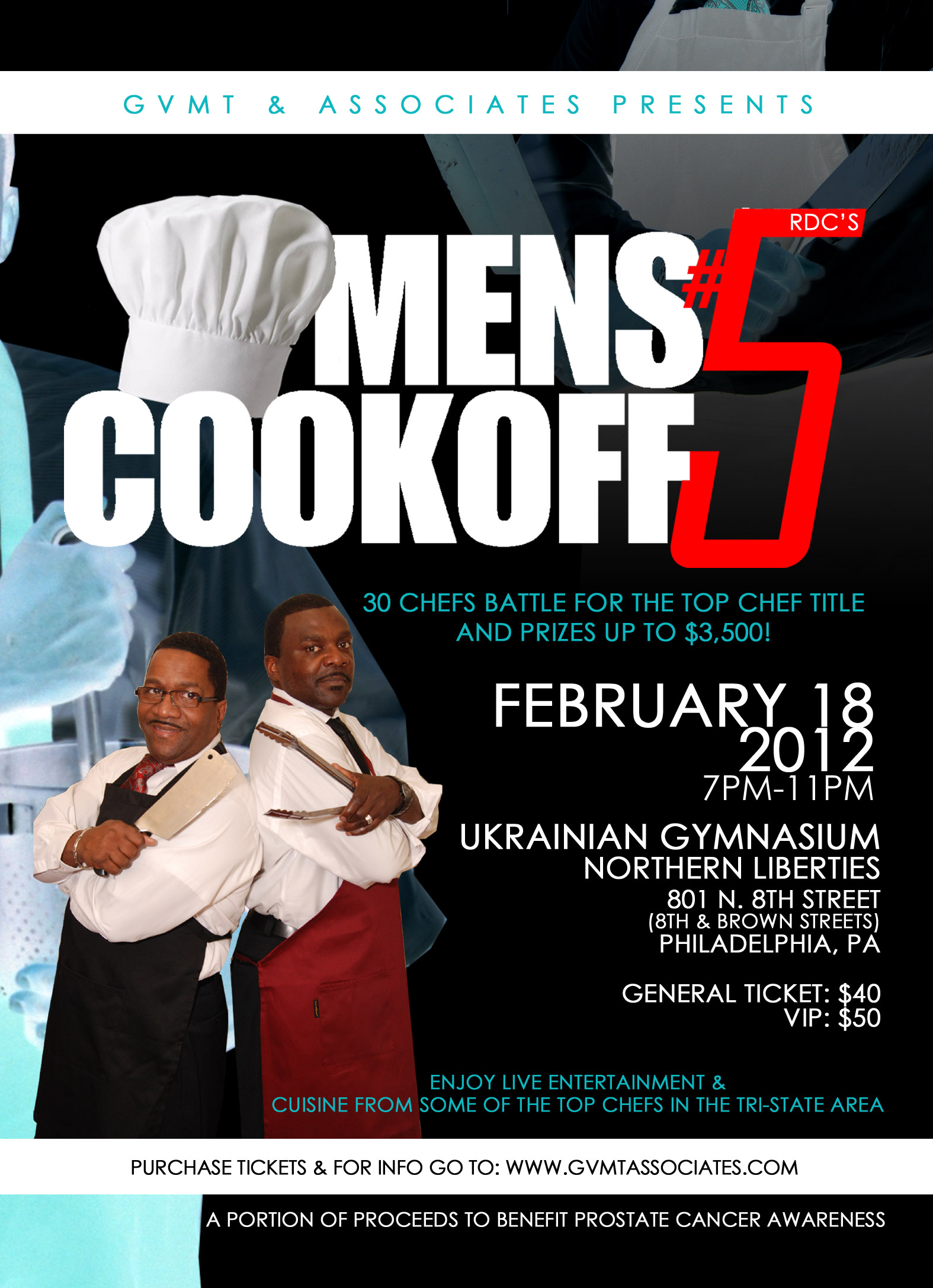 Come and decide who should be crowned King of the Kitchen while supporting Prostate Health International (The Foundation for Breast & Prostate Health) and the awareness of Prostate Cancer. Hosted by MR. CHIKE EVANS OF THE STEVEN KNIGHT SHOW. Some of our participants will be PHILLY'S OWN CHEF EXTRAORDINAIRE MR. DANNY PARKER, THE KING OF JAMAICAN JERK CHICKEN, MR. JAMES LEGGETT, FORMERLY OF THE FAMOUS PHILADELPHIA CRICKETT CLUB, MR. JOE MERRITT, PHILADELPHIA BEST KEPT PREACHING SECRET, APOSTLE VANCE L. DASH Sr., PHILADELPHIA'S FAVORITE, MR DAVID SIMMS OF EATIBLE DELIGHTS CATERING, BALTIMORE'S OWN OVERSEER GORDON BIGGERS and more of your fantastic cooks to be announced!! Come and enjoy the savory dishes from our cooks, chefs & bar-b-q pit warriors and we want you to experience a night filled with great food, great entertainment and networking supporting a GREAT CAUSE!
Join GVMT & Associates as we share the importance of Prostate Cancer Awareness.
The Men's Cook-Off #5 is Proud to announce their support of Prostate Health International. Please visit their site to lean more about The Foundation for Breast and Prostate Health and their involvement in the Beloved Gary Papa Annual Run and how they continue to help spread awareness of Prostate Cancer to men from all walks of life.
Visit their site HERE