Sales Have Ended
Registrations are closed
Thank you for registering to volunteer with Project Helping. We are excited to meet you at the event. We will send out an email a few days before the event with all the details you will need. However, if you have any questions before then, please reach out to us at volunteer@projecthelping.org. If for any reason you won't be able to make it, please try to let us know as soon as possible so we can fill the spot. Please consider inviting friends and family to join you! Project Helping - Healing with Purpose
Sales Have Ended
Registrations are closed
Thank you for registering to volunteer with Project Helping. We are excited to meet you at the event. We will send out an email a few days before the event with all the details you will need. However, if you have any questions before then, please reach out to us at volunteer@projecthelping.org. If for any reason you won't be able to make it, please try to let us know as soon as possible so we can fill the spot. Please consider inviting friends and family to join you! Project Helping - Healing with Purpose
Description
Project Helping has adopted the Guymon Arms open space in San Diego! It needs our help and we need YOUR help!
The Guymon Arms open space is in terrible condition and it will continue to get worse unless we act now. Our community is made better when we choose to do better. But the heart and soul of our organization is its volunteers and we can't do it without you. Join us in restoring this open space to its natural beauty.
Our goal is to clean all man made garbage and debris accumulated over our area of operation in order to restore the local environment to the best condition possible. We will collect garbage, separate recyclable trash, identify local dumping, identify dead wildlife, and identify homeless encampments then stage trash at the designated collection site.
Please watch this video to understand the pollution problem: http://oceantoday.noaa.gov/trashtalk_wheredoesmarinedebriscomefrom/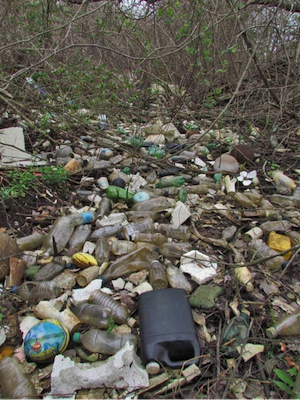 Please Note:
– Volunteers should wear long pants and closed toe shoes, and expect to walk in tall grass.
– Please bring WATER, sun block, and any other items you may need to protect from the sun.
FAQs
Why volunteer?
Be part of something great! Help us make an impact on the lives of homeless youth.
As a volunteer you'll be supporting a great cause and improving your own health.
Get out and do something amazing for the community. Your friends will be impressed!
Speaking of friends, bring them along! Volunteering with friends and family makes the day even more memorable!
And, of course, the chance to change the world. Who doesn't want that??
Are there age requirements for volunteering?
All ages are welcome. Minors will need to registered and accompanied by an adult.
What if I have a large group that wants to volunteer?
We love groups! Reach out at volunteer@projecthelping.org and we can help schedule your group.
What are my parking options?
More details to come. Once you've signed up, you'll be all set to receive info emails before the event! Expect the first email 3 days before the event filled with all of the nitty gritty. To make sure you get the emails, please add Project Helping (volunteer@projecthelping.org) to your contacts.
What should I wear?
Wear something you don't mind getting dirty! Other than that, wear a big smile!
More Questions? Email Project Helping at volunteer@projecthelping.org