Gutty's Presents: Jeff Shaw
About this Event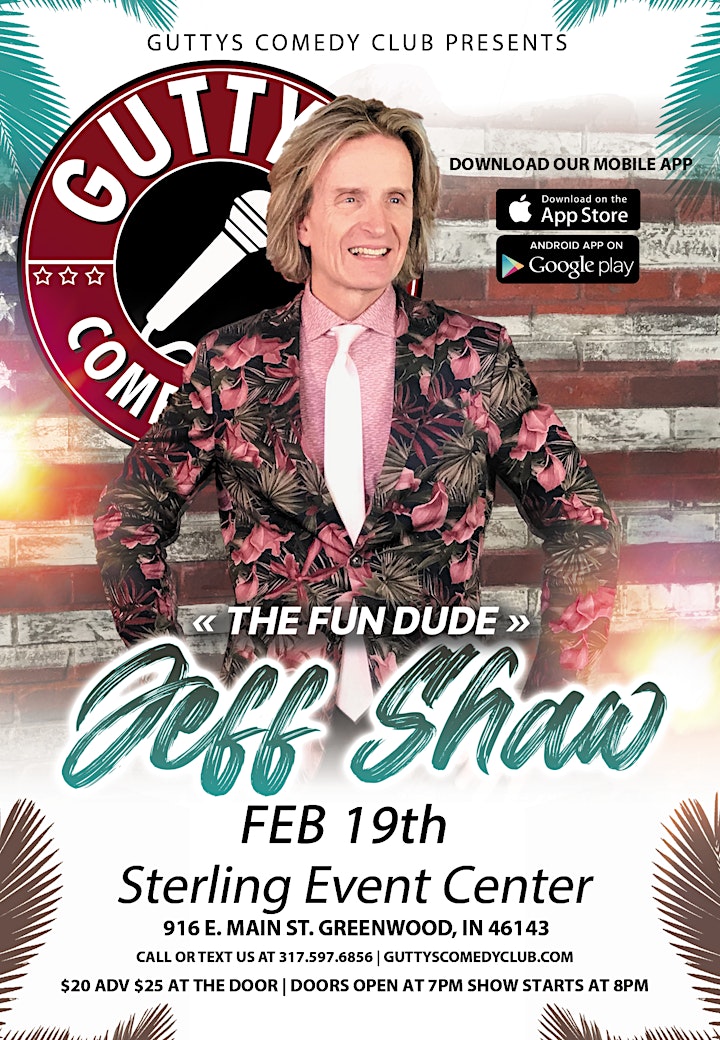 Jeff Shaw is a stand-up comic. His writing is marked both by idealism and humanity. His stimulating satire is often infused with a singular poetic beauty. More important, he looks like Rod Stewart.
Over the past three decades, Jeff has performed nearly 9,000 shows across North America and the Caribbean, including a residency in Las Vegas. In 2019, he taped his first half–hour comedy special for the Dry Bar Comedy network, started working for Norwegian Cruise Line and signed a record deal with On Tour Records for a 2020 CD release. In 2009, Jeff helped launch the Punchline Comedy Club chain for Carnival Cruise Line, where he's known as Jeff "the Fun Dude," and was the club manager and house MC on the Carnival Dream. More recently, Jeff was a finalist in the 2019 Antelope Valley Comedy Festival and taped an episode of "America's Got Talent" for Season 15, the summer of 2020.
In the 1990s, Jeff wrote popular comedic essays and feature stories for Cleveland's Scene Magazine, Buffalo's Art Voice, and the comedy publication SHECKY! Magazine. Jeff is also a former staff writer for Cleveland's American Greetings Corporation, responsible for hundreds of funny greeting cards and novelty items for the company's Alternative Cards Department.
Jeff's hilarious first book, The Fun Dude's Guide to Cruising: A Humorous Handbook for Taking Your First Cruise and Living to Complain About It, is available now as a paperback and Kindle e-book on Amazon.
LIVE AT THE STERLING EVENT CENTER!
Location
The Sterling Event Center
916 E Main Street Greenwood, IN 46143
Show starts at 7pm Doors open at 8pm
SEE YOU THERE!