Description
During this participatory workshop Sophie + Kerri will share some of the approaches and practices they developed with Edna, Kyla Harris, Zuleika Lebow and Serena Morgan at the end of last year. Over the course of the morning we will talk, read, write, draw and move together utilising tools and texts as prompts with the aim of beginning a process of 'Unschooling the Body' (Bifo, 2012). By poetically, physically and psychologically bringing our awareness to questions of orientation (Ahmed, 2006), we will seek a disordering to move beyond and from pre-established paths or dominant tendencies. Asking: how do our everyday movements define our paths? And, how can moving differently together, in this space, begin to change the structures we find ourselves pushing up against?
This will be a collective and collaborative experience that Sophie + Kerri will facilitate, sharing their process of taking philosophy to the bodies archive - and developing movement from somatic and embodied modes of communication and connection in advance of their exhibition at Gallery FRANK, Guttural Living.
More information can be found here.
This workshop is open to anyone who wants to spend a little time reconnecting or exploring their insides and edges. There is by no means any expectation to 'dance' or understand any of the subjects or movement practices in advance. This is for beginners and experts or those feeling a little alienated from their bodies. It will be a kind and open space of play and discussion. We want as many bodies as possible to be accommodated, so let us know if you need any adjustments to do so.
We look forward to meeting you -
Sophie + Kerri
Other info:
Gallery FRANK has a ramp and is located on the first floor where there is a unisex accesible toilet.
There will be refreshments available throughout workshop (tea, coffee, juice, water, fruit, snacks).
Heads up! This is event is designed for adults, there will be physical movement and likely talk of sex and stuff like that.
Some themes, talking points have been derived from these texts, there is no need to read them in advance:
Ahmed, S (2006) Queer Phenomenology, Duke University Press, London
Berardi, B (2012) Erotic Uprising, or the Schooling of the Body An Interview with Franco Berardi, Willem van Weelden, Autonomy: Open! Platform for Art, Culture & the Public Domain, Online
We will provide some copies of extracts for people to take away.

Images: Top and Below: Sophie Chapman + Kerri Jefferis, far below: Sophie le Roux.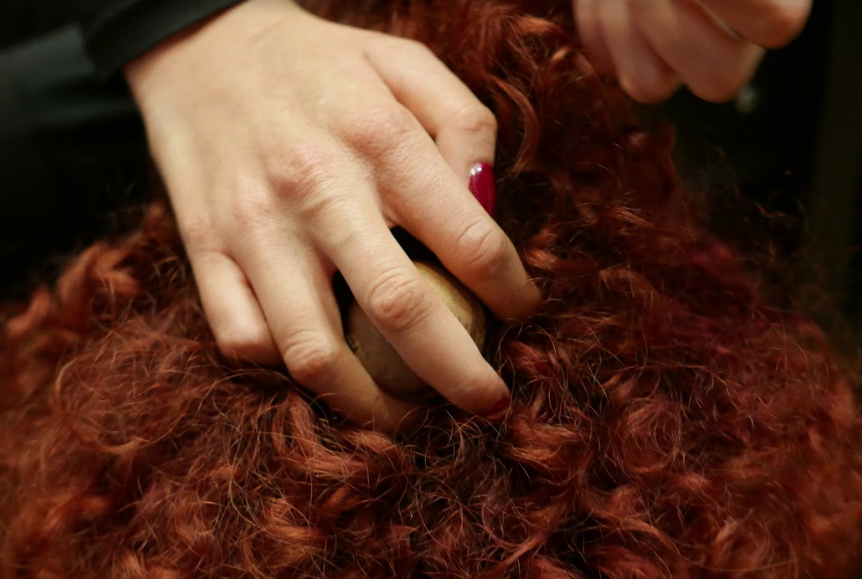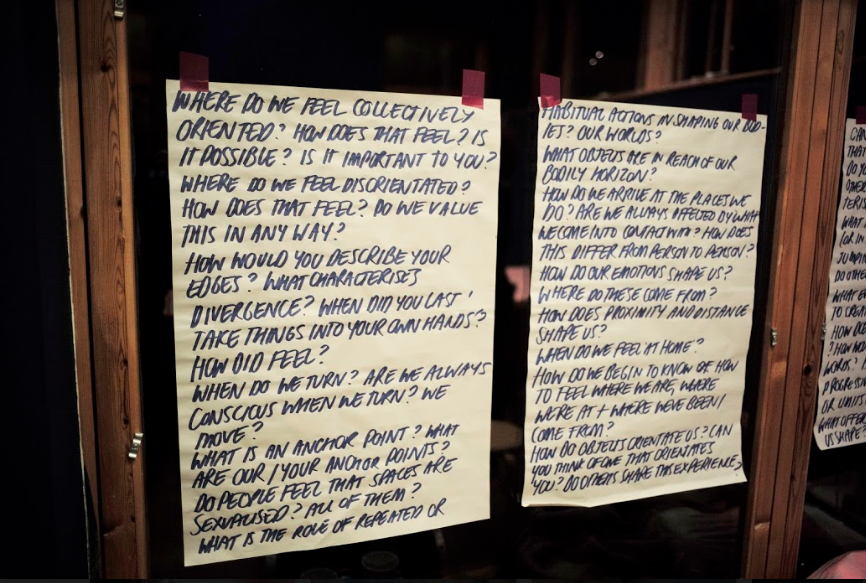 Organizer of Guttural Living: workshop
Sophie Chapman + Kerri Jefferis make interdisciplinary artworks with people, places and things to explore collective agency and enact prefigurative forms of resistance. By instigating participatory situations they open and occupy space for critical and convivial conversation, inviting those present to re-orientate, unlearn or embody a different way of being. Informed by the feminist practice of doing; common to each work is the desire to bring differing people together and provoke the social imaginary. The results manifest in multiple forms … across text, performance, sculpture and film; both poetic records and reworkings of the residue that lingers.
Sophie + Kerri have made work together since 2015, their practice is rooted in collaboration. They are 2018/19 Artsadmin bursary award holders and part of Peckham Platforms current PEER FORUM. In 2018, they were artists in residence at Scottish Sculpture Workshop and METAL Southend and published 'private insurrections to loosen public ground,' an open ended archive collating autoethnographic questions to peoples mothers or mother figures. Their punk band with Giles Brunch - molejoy has it's first EP launch this year.