GUTS: Creatives Carving for Kids

Saturday, October 24, 2015 from 3:30 PM to 6:30 PM (EDT)
Event Details
GUTS is a friendly pumpkin carving competition that was organized and created by CRAFTED, a marketing agency in Charlotte, North Carolina, and is co-hosted alongside AIGA. GUTS has now gone national, with the 1st ever GUTS Cleveland pumpkin carving competition, hosted by AIGA Cleveland! The primary goal of this event is to unify the creative community in support of the kids who fight the real fight everyday at Make-A-Wish® Ohio, Kentucky & Indiana.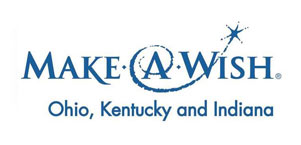 The competition is open to local and regional creative professionals that want to test their pumpkin carving skills, and more importantly, raise money for the brave kids of Make-A-Wish. We raise money through the carver's registration fees, the silent auction and merch sold at the event. For those who can't make it or would like to do a little extra, we invite anyone, anywhere, to contribute to a wish by donating.
---
Participate
Interested in being a carver?
Registration is now open! We welcome competitors from all aspects from the creative profession - designers, developers, art directors, artists, architects, photographers, and more are all welcome! Sign up as an individual or compete as a team of 2-3 individuals. Trophies will be awarded in the categories of first place individual, first place team and people's choice. Winners will take home the GUTS trophy for one year, and all the bragging rights that come with it. Sign up to be a carver today!

Individual Carvers: $30
Carver Team: $60
Attend: FREE

Register
Want to help out?
Want to help make a child's wish come true? Sign up to be an awesome volunteer at the first ever GUTS Cleveland benefitting Make-A-Wish! We need to fill spots for set up, clean up, check in, silent auction, merch sales and silent auction sales.


---
Event Schedule:
Carver Set Up: 3:30 PM
Carvers arrive at ABC Tavern-Uptown, park and set up their carving stations.

Ready, Set, Carve!: 4:00 PM
Carving begins and guests are welcome to arrive! 90 minutes of furious pumpkin carving action ensues. In addition to carving — kids activities, merch store, and bar will be open.

Carving Ends / Station Prep 5:30 PM
Carving ends. Carvers prep their stations for judging and silent auction, and are then asked to leave their spaces. Attendees can start casting their "People's Choice" votes at anytime.

Silent Auction and Judging 5:45 PM
Judges will be making their rounds, scoring each entry. Bidders can begin placing their bids in the silent auction. Attendees can continue casting their "People's Choice" through the end of silent auction and judging.

Silent Auction Ends / Winners announced: 6:15 PM
Those winning silent auctions can take their pumpkins. We'll announce Team, Individual, and People's Choice winners and award trophies and prizes. Stay and celebrate (or drown your sorrows in a beer) as long as you like!
---
To-do @ GUTS
If you aren't carving, there is plenty to watch and do at GUTS. The event is free to attend and is open to everyone — guests, families, and children are welcome.



Watch the Carvers Live
Watch the "Iron-chef" style carving action live and up-close — we can assure that you'll be amazed at the creativity! Each carvers table will have "trick-or-treats" to share!


Shop GUTS
Purchase GUTS posters, t-shirts and more at our merchandise table. 100% of the proceeds go directly to Make-A-Wish.
---
Location
The event will be held at ABC Tavern-Uptown. 
Parking
There is plenty of metered parking, paid lots and street parking nearby.
---
Carving Rules & Divisions Carving Rules
The GUTS competition is open to local and regional creative professionals. We welcome competitors from all aspects from the creative profession — designers, developers, art directors, artists, architects, photographers, and more are all welcome! If you're not sure if you're a fit for GUTS, feel free to ask us.

Each participant or team must provide their own pumpkin(s) and carving tools.

Pumpkins should be gutted before carving begins to save time and reduce mess on-site. Other than planning, no other prep work may be done on your pumpkin (drawing, scoring, pre-cutting parts, etc.).

Carving time is 90 minutes.

There has to be at least 1 pumpkin per entrant (individual or team member).

You may incorporate multiple pumpkins, gourds, and similar materials as accessories or in support of your entry.

Props may be used but cannot comprise the majority of your design. Keep in mind this is a pumpkin carving contest and your carving skills are what will be evaluated most heavily by the judges.

Power tools are acceptable but must have their own power source (no power provided).

Painting can be part of your design, but it must also be carved.

Lighting your pumpkin is up to you (no power provided).

Your final creation will need to be able to be moved from your carving table to the buyer's car, if purchased in the silent auction. If you are creating a team entry that is large, it will need to be structurally sound enough—or able to be separated to be moved. Note that the carver bringing in the highest auction bid in both the Individual and Team divisions receives a bonus of points, so it's important to keep the auction-bidders happy!

Costumes are welcome and decorating your prep area is accepted with limits on the staging area so that you do not disturb adjacent carvers. Keep in mind, the only thing you will be scored on is your pumpkin carving.

If there are any questions about the rules that are not answered here, please contact us. We will respond to each question received. 
---
Divisions
Individual Division
If you join as an individual carver you will be competing against others within the individual category only. Your entry may incorporate a single pumpkin or multiple pumpkins.

Team Division
Each team is made up of 2-3 participants. The entire team works together on a single entry that should incorporate multiple pumpkins (at least one per team member) and will be judged against others within the team division.
---
Awards and Scoring Scoring System
Every judge gives each entry a score in the range of 1-10 (1 being the worst, 10 being the best). Each entry will receive a cumulative score in the range of 4-40. Additionally, in order to reward big money earners, the carving bringing in the highest auction bid in both the Individual and Team division will get an additional 1.5 pts, bringing your possible scoring total to 5.5 - 41.5. Our goal with this rule is to reward the entry that raises the most money and help break any ties. We hope you have fun with this and see what you can do to invite the highest bids possible!

Additionally, we take a close look at enforcing the rules to ensure a fair playing field. If your team is caught breaking any rule, then we will take a 1.5 point deduction off of your total. Be careful and make sure you are aware of all rules!

Awards
In each division, first place winners will be awarded a trophy. We will engrave the trophy with your name on it and bring it to your office where you can enjoy display and bragging rights for one year. We will then pick up the trophy next year to give to the new winner.

In addition, we are including a People's Choice award! This will ensure that all voices are heard from your peers and the audience. Everyone at the event will be able to cast a vote.

Ownership
By entering you are forfeiting your creation to the cause. Unless you are the high bidder for your own pumpkin, you will not be taking your creation home, unless no one bids on your pumpkin, in which case you are responsible for removing it from the premises.
When & Where

ABC the Tavern
11434 Uptown Avenue
Cleveland, OH 44106


Saturday, October 24, 2015 from 3:30 PM to 6:30 PM (EDT)
Add to my calendar
GUTS: Creatives Carving for Kids