Description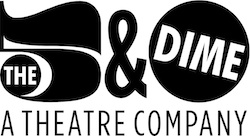 presents


GUTTENBURG! THE MUSICAL!


A musical by
Scott Brown & Anthony King
Directed by
Michael Lipp


Fridays, April 17, 24, and May 1 at 8pm
Saturdays, April 18, 25, and May 2 at 8pm
Sundays, April 26 and May 3 at 2pm
Special pay-as-you-please performance on Monday, April 20 at 7:30PM - reservations not required
INTERESTED IN A 2020 SEASON SUBSCRIPTION? CLICK HERE!

The 5 & Dime
112 East Adams Street
in Downtown Jacksonville
DIRECTIONS

Tickets prices are as follows and include all taxes and fees:
$27 general admission for online purchases
$30 at the door (cash and credit accepted)


In this two-man musical spoof, a pair of aspiring playwrights perform a backers' audition for their new project - a big, splashy musical about printing press inventor Johannes Gutenberg. With an unending supply of enthusiasm, Bud and Doug sing all the songs and play all of the roles themselves, wearing hats with the characters' names on them and frequently switching said hats to indicate different characters. The hapless duo hopes that their crass historical epic (read: most of it is completely made up) will convince one of the producers in attendance to give them a Broadway contract – fulfilling their ill-advised dreams. Developed and performed for over a year at Upright Citizens Brigade, Gutenberg! The Musical! is now making its regional debut in downtown Jacksonville.
"Theatergoers who don't relish shucked corn mixed with slices of ham may be advised to stay away; for those in the mood, though, "Gutenberg! The Musical!" is one hell of a goofy evening." – Variety
PARKING

Ample free parking is available within a short walking distance of the theatre. Street parking at meters is free during production hours. A pay lot is located directly adjacent to the theatre on Adams.
For more information about downtown parking, visit Downtown Vision's Parking Information page HERE.


For more information visit www.The5andDime.org.