Gut Reboot - The Power of a Balanced Gut

Monday, November 9, 2015 from 7:00 PM to 8:00 PM (EST)
Event Details
This registration includes all of the sessions, including access to replays through Noveber 30th, 2015.
Three one hour sessions covering:
Session 1: How did this happen? The causes and symptoms of a gut out of balance. 
Session 2: What can I do to get things better? How to begin to climb out of this health hole. 
Session 3: What are all the different approaches to balancing the bacteria in the gut? Understanding the GAPS diet and other approaches to balancing gut flora. 
Presented By Sarah Bingham, MS, CNS, LDN, Nutrition Consultant

, Concierge Wellness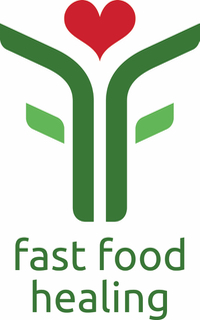 FastFoodHealing.com
Organizer
Sarah L. Bingham, MS, CNS, LDN
Nutrition Consultant
Concierge Wellness
Founder, Fast Food Healing, LLC
Sarah began her career with a bachelor's degree in early childhood development from Tuft's University. She ran a special needs pre-school and worked for several years with special needs children. She went on to receive a master's degree in nutrition from the University of Massachusetts.
Sarah co-authored the book Food Allergies: A Self Help Guide, ran her own nutrition consulting practice for thirteen years in Lenox, MA, and was a regular guest on National Public Radio. She worked as part of a team in several medical practices using a multi-faceted approach to heal conditions such as depression, anxiety, obesity, autoimmune disorders, learning disabilities and behavioral issues in children, and chronic fatigue.
Sarah has more than thirty-five years experience counseling and lecturing on all aspects of nutrition throughout the country. Her current focus is in pediatrics helping mothers recover their children from conditions like autism, ADD, ADHD, asthma and other learning/behavior issues. She is a dynamic and passionate speaker who communicates with clarity, humor and inspiration the simplicity of achieving wellness.
Sarah is associated with Dr. Cornelia Franz (pediatrician), Orlando and Frankie Vallee, MS, LMHC, CAP at Vallee Counseling in Tampa, FL.   She is the only certified GAPS (Gut and Psychology/Physiology Syndrome) practitioner in Lakeland, Florida.  Sarah always addresses body, mind and spirit as they are all critical to a healthy body. She sees clients privately, does phone and Skype consults, runs groups and speaks for organizations.
She can be reached at sarah@fastfoodhealing.com or 813-321-5303. Visit her website and blog at www.fastfoodhealing.com.