Gustavo Gomez Autograph/Selfie/Combo Pre-Sale
About this Event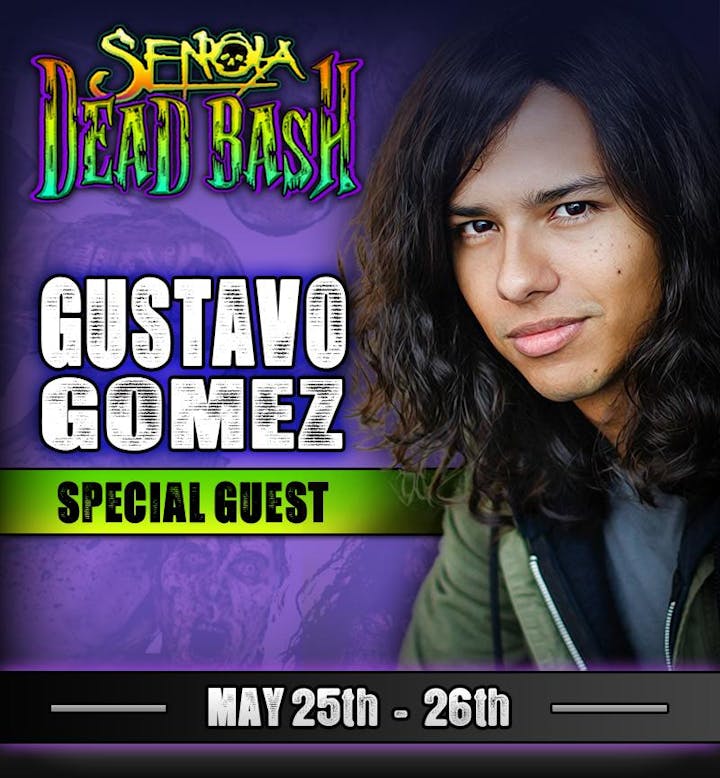 Gustavo Gomez was born in Texas, but raised in Mexico. He currently plays the role of Marco on The Walking Dead. He starred as Santiago Santos in the new Stage 13 (Warner Brothers) series La Qunceañera (2018) . He has also guest starred on TNT's critically acclaimed show Animal Kingdom (2017), NBC's Chicago PD (2018) and appeared on ABC's American Crime (2016). His debut in film came from the feature All She Can; which premiered at the Sundance Film Festival in 2011. Since then, he has been seen in other films like Amanda & Jack Go Glamping (2017), Bachelor Lions (2018). His upcoming projects include the TV comedy You're The Worst (2019) as well as the feature Yellow Rose (2019).
Pre-Purchase autographs, selfies or combos here, to be fulfilled at The Senoia Dead Bash May 25th and 26th, 2019.
NOTE: A TICKET TO THE DEAD BASH IS REQUIRED TO REDEEM THIS.
NON-REFUNDABLE
www.senoiadeadbash.com