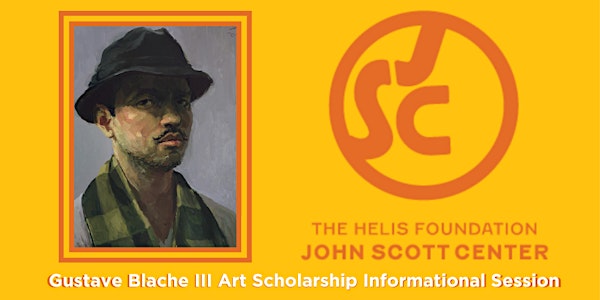 Gustave Blache III Art Scholarship Informational Session
Learn more about the Gustave Blache III art scholarship to attend the School of Visual Arts in New York City.
About this event
The Louisiana Endowment for the Humanities and the artist Gustave Blache III have partnered to offer the Gustave Blache III Art Scholarships for Aspiring Artists to support undergraduate and graduate students attending the School of Visual Arts (SVA) in New York City.
Applications are open now here and are being taken through January 2, 2022. These online information sessions will provide interested applicants with step by step instructions on completing the scholarship application, as well as helpful insights on completing their application to SVA.
Applications are open to all aspiring visual artists from Louisiana interested in pursuing either Bachelor or Master of Fine Arts degrees in illustration, both worth $25,000 annually for the length of the respective program, at SVA in New York.
Aspiring artists from Louisiana who are either high school seniors or seeking to begin work on their MFA are eligible to apply. For more information, please visit our website or contact GB3info@leh.org.
*Final awarding of scholarships is dependent upon the applicant's successful application and acceptance into SVA's illustration program. Scholarship may not be used at any other school.