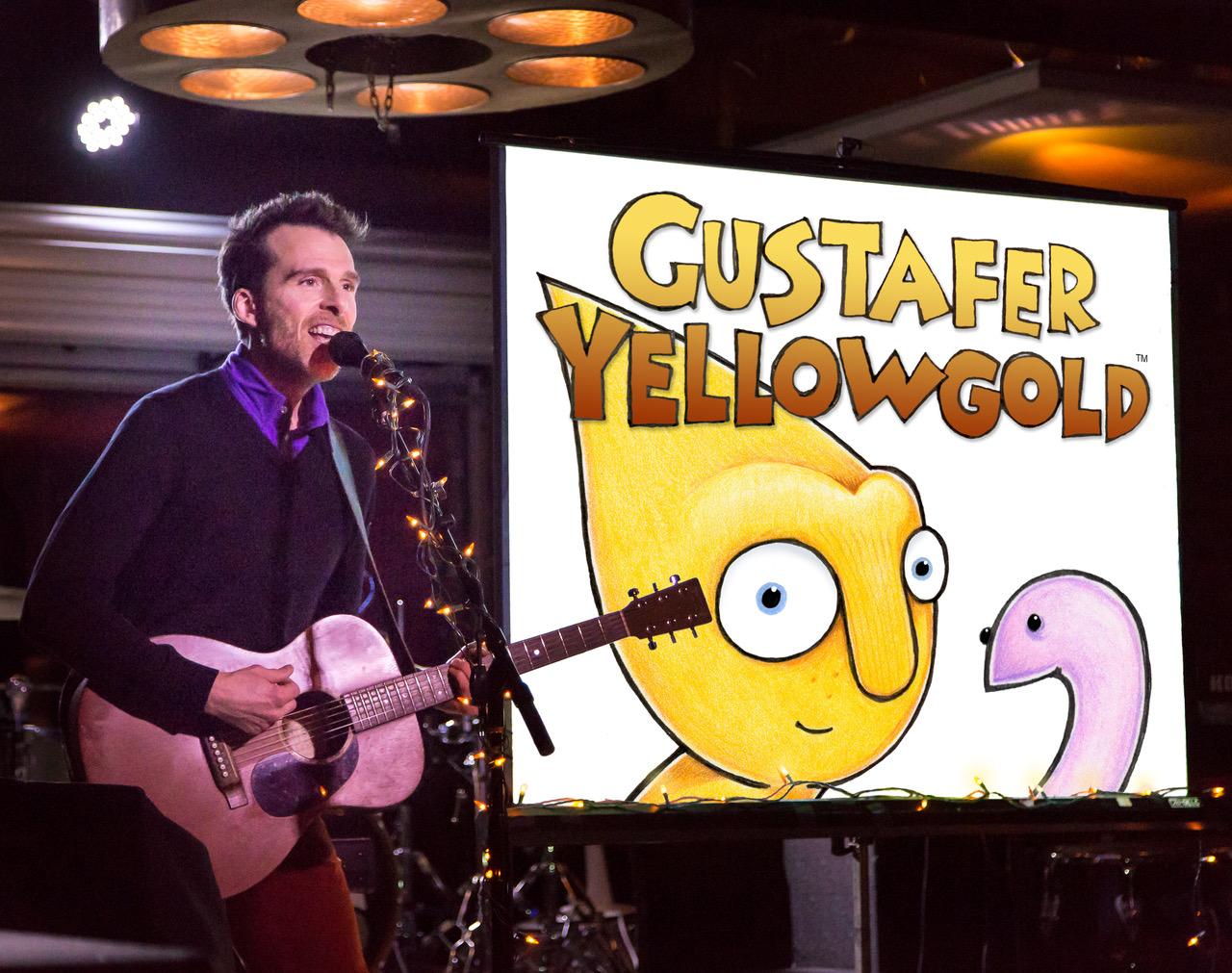 About this Event
Taylor's funny and touching multimedia presentation about a little guy from the Sun who landed in the Minnesota woods has loads of adult crossover appeal, making Gustafer Yellowgold's show a truly all-ages experience.
"The show is a cross between 'Yellow Submarine' and Dr. Seuss." - The New York Times
Fresh from his appearance at WILCO's revered Solid Sound festival, Taylor will be featuring material from his new album "Brighter Side" alongside classic fan favorites.  
Doors at 2:30 pm, show at 3:00 pm
All-Ages Welcome!
$7 for one, $25 for a family four pack.