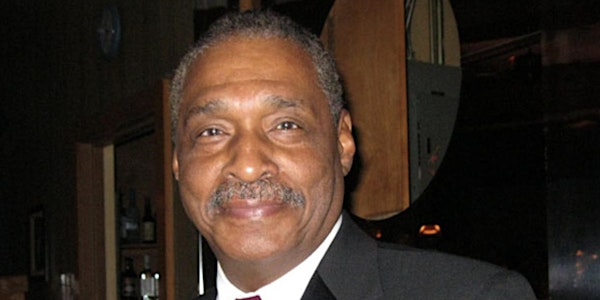 Gus Miller and Friends. Jazz vocals of the 30s, 40s, 50s, and early 60s
Event Information
Location
Second Stage | Amherst
194 2nd Street
Amherst, VA 24521
Refund policy
Contact the organizer to request a refund.
Eventbrite's fee is nonrefundable.
Crooner Gus Miller and drummer Larry Scott, pianist Gary Meisner, and saxophonist Glenn Buck in tunes of Gershwin, Rodgers, Porter & Mancini
About this event
On April 24, 2021 at 3 pm Amherst Glebe Arts Response, Inc. (AGAR) and Second Stage Amherst (SSA) will present a new Amherst Java and Jazz concert, "Gus Miller and Friends." Performing with Gus Miller will be Larry Scott, Drummer, Gary Meisner, piano, and Glenn Buck, Saxophone with a bass player TBD. The performance will take place outside Second Stage, 194 Second Street, Amherst. In case of rain it will move indoors. Tickets in limited numbers as per COVID-19 restrictions are available through Eventbrite and LynchburgTickets.com, Remaining tickets can be purchased at the door on April 24th at 2:30 pm for $10 for adults and $5 for students.
Gus Miller's jazz specialty is singing old favorites of the 1930's through the early 1960's such as Summertime, Fly Me to the Moon, Moon River, and the musical theatre favorites of Cole Porter, George Gershwin and Rodgers and Hammerstein.
McGustivus "Gus" Miller started singing as a baritone "Crooner" at the age of fifty. He says that he never sang in school or in church as a young man. In fact, Gus says he set out to play piano, "….But I didn't have the aptitude. My teacher said, 'Have you ever thought about singing?' My music teacher had started out as a singer. She took me around to hear people like Lew Taylor, and I started to sit in with him. She'd say, 'I have a guy I think you'll really like!'… and I started to sit in!" Soon, Gus Miller was headlining performances at the Academy Center of the Arts, Jazz Street, Montana's, and the Roanoke Hotel. Gus says he finds singing "therapeutic—it keeps me from being introverted."
Gus grew up in Lynchburg, graduating from Dunbar High School before moving to Amherst in 1966 for two years to work for the telephone company. He worked for WSET as a technician for 12 years, and for the Harris Company as well, before establishing his own business.
Lynn Kable of AGAR says, "We are very pleased to welcome Gus back to Amherst, especially after scheduling him to perform in spring 2020 at Ernest Deane's recommendation, and then having to cancel and reschedule him to sing in April of 2021 after the pandemic! We are all looking forward to this concert!"
Date and time
Location
Second Stage | Amherst
194 2nd Street
Amherst, VA 24521
Refund policy
Contact the organizer to request a refund.
Eventbrite's fee is nonrefundable.