[Guru Lab] Building Authentic Business Relationships Pt. II-Let's Get Deep!

Tuesday, April 23, 2013 from 7:30 PM to 9:00 PM (EDT)
Event Details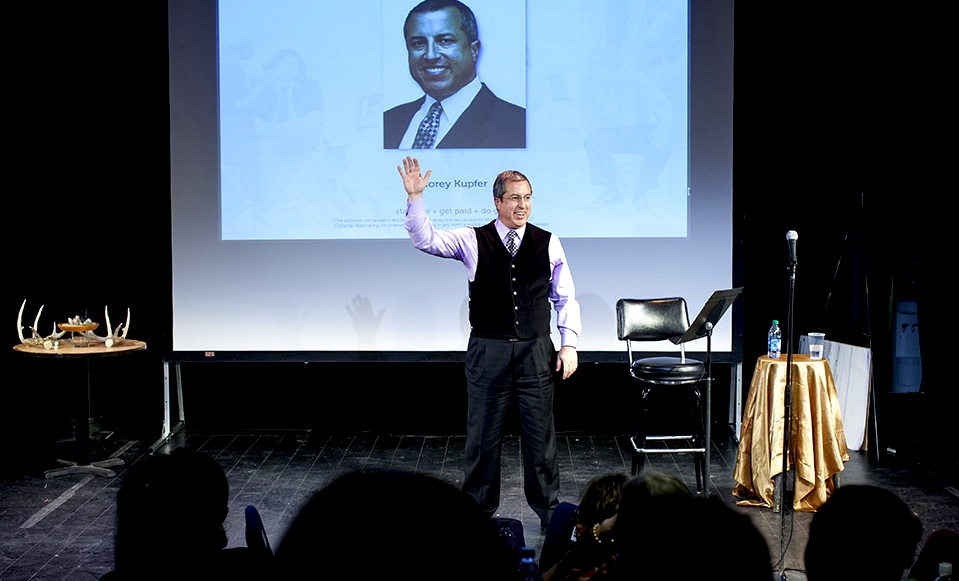 "When building authentic relationships: GIVE FIRST. No agenda. Imagine the quality of the relationship if you are starting there... If you are willing to be vulnerable, you give them an opportunity to be vulnerable." ~ Corey on Cultivating Relationships
You asked for it!
Due to an overwhelming response from our One-Day Mastermind, True.Paid.Good. Guru--Corey S. Kupfer--is back to take us even deeper into the art and skill of building authentic and profitable relationships.
In this 90-minute working session Corey will take us through:
How to enroll and engage high potential stakeholders (i.e. funders, investors, advisors)

How to vet and hire the best professional experts for you

How to access the viability of potential business partners and collaborators

How to listen for and speak to your Ideal Client  
In addition to sharing his hard earned wisdom on building social capital, Corey will open the lines for a number of entrepreneurial "hot seats" where you'll get expert coaching in realtime around your own relationship scenarios.
You asked for it--and we are all so glad you did!
Get ready to dig in with our TPG Relationship Guru.
(This is an invite only event, for more info email us at hello@movethecrowd.me)

Have questions about [Guru Lab] Building Authentic Business Relationships Pt. II-Let's Get Deep!?
Contact Move The Crowd
Organizer
Move The Crowd
Founded by renowned artist, activist and social entrepreneur, Rha Goddess, Move The Crowd uniquely focuses on urban cultural creatives and innovators who are re-defining what it means to handle our business. With an interdisciplinary curriculum that acknowledges, honors and elevates the whole person, Move The Crowd works with clients to leverage their unique creativity, strengths and passion into tangible, profitable results. Entrepreneurs emerge with the vision to move forward, the knowledge to up their game and the power to achieve their own flavor of success. - See more at: http://www.movethecrowd.me/about/our-company/#sthash.q9cgMulx.dpu
Get updates on events, special offerings & impact opportunities here.
Move The Crowd provides rigorous entrepreneurial training for next-generation movers and shakers. We help you harness your values, creativity and passion to change the world—and get paid doing it! Our unique methodology works from the inside-out with both mindset and skillset to help you achieve your own flavor of success. How?