Guru Enlightment's Book Event

Saturday, May 7, 2016 from 5:30 PM to 8:30 PM (EDT)
Event Details
Guru Enlightment would like to welcome and invite you to the book signing of her newly released book:
Guru's Enlightment's Guide to Finding Your Own Answers in the Unknown
Saturday, May 7th at the Davenport Theater 2nd Floor, 5:30pm - 8:30pm
Guru Enlighment will be joined by Actor/Comedian Victor Cruz in reading lessons and excerpts from the book and giving thorough explanations of each lesson; followed by a Q&A for the audience. 
We invite you to come with questions and a notebook to take down notes. 

The book will be sold during the event or you can order your copy on Amazon.
Guru Enlightment will be signing copies for those in attendance.
The Event is FREE but seating is limited.  Please make sure to RSVP.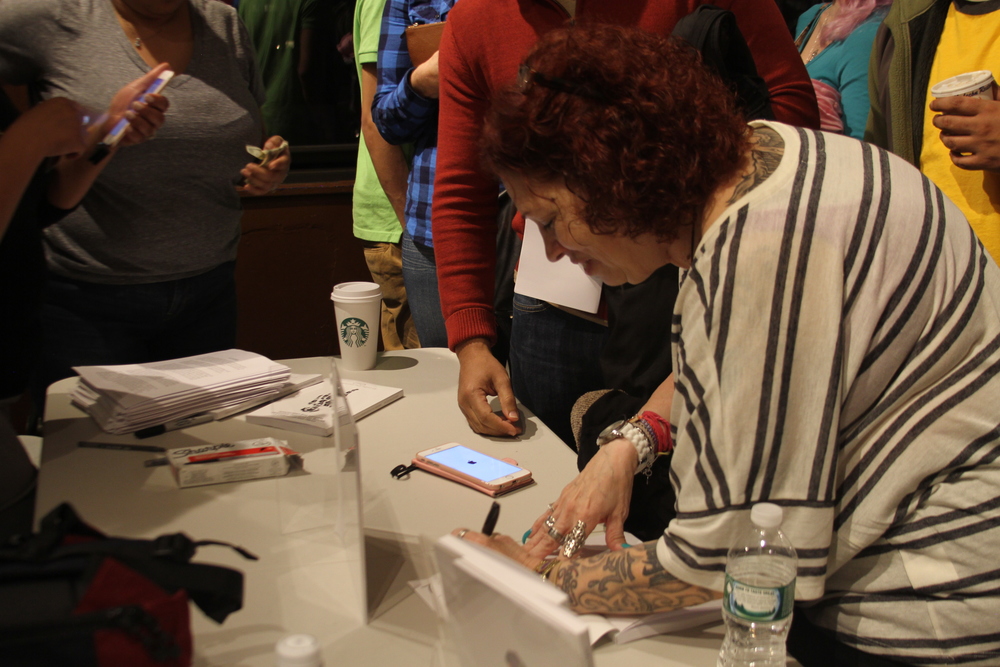 Organizer
Guru Enlightment is a spiritual counselor guided by the spirits. She knew at an early age she was different and had a gift, but wasn't ready to accept the full responsibility. She eventually decided to listen to her guides and follow her true path and journey of becoming a spiritual counselor for she had earned it. 
Some people might refer to Guru Enlightment as an Oracle. Guru Enlightment is able to see your past, present, future (depending where you are at the moment), talk with the dead, your spirits, and more at no charge. Yes...no charge. The Higher Power does not charge because money is of the world and has no value in the spiritual world. 
She teachers her students to find the answers they seek within themselves, for this world is full of mystery, beauty, control, and rules which might lead to confusion and negativity. Her job is to help her students become free and independant. She helps her students see the light at the end of the tunnel by guiding them and helping them help themselves to find their path. their true life's journey, and happiness. 
Guru Enlightment ends her lessons always by saying, "Don't believe in what I say, believe in what you see for I give you nothing because everything is already inside of you all I do is help you bring out the inner you from all the layers that you carry. For every question there is always an answer no matter how tragic."