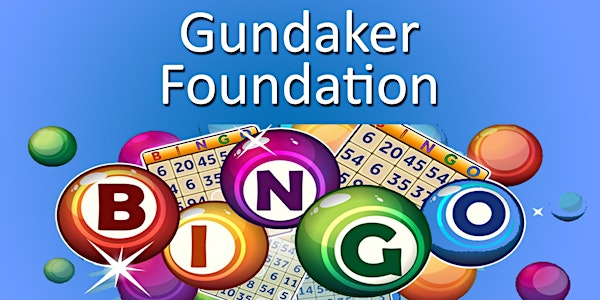 Gundaker Foundation ZOOM BINGO - November 10, 2020
JOIN US for some BINGO FUN and help us "Make A Difference" in people's lives in the Philadelphia and surrounding area !!!
About this event
JOIN US for a FUN and exciting ZOOM BINGO evening on Nov 10, 2020 7:00pm - 9:00pm in the comfort of your home via a ZOOM meeting. There will be COOL GAME PRIZES, special event prizes and an opportunity to win a BIG 50/50 RAFFLE at the end of the evening.
Simply purchase your BINGO cards and your 50/50 RAFFLE tickets here. You can also purchase additional cards and tickets for your friends, neighbors and family members. We will email your BINGO cards on the early afternoon before the event.
Any questions,....contact Janice Biros, janice.biros@gmail.com, (215) 783-1081.
THANKS in advance for your support of THE GUNDAKER FOUNDATION as we make a difference in the lives or our communities surrounding the Philadelphia area.
HAVE FUN and ENJOY !!!
========================================================
THE GUNDAKER FOUNDATION is a 501(c)(3) tax-exempt corporation working in association with Rotary International District 7450, Inc. www.gundaker.com
We provide matching financial grants to 50+ Philadelphia area Rotary Clubs as they support local, national and international projects within Rotary International's six "Areas of Focus" including:
Peacebuilding and Conflict Prevention
Disease Prevention and Treatment
Water, Sanitation and Hygiene
Maternal and Child Health
Basic Education and Literacy
Community Economic Development