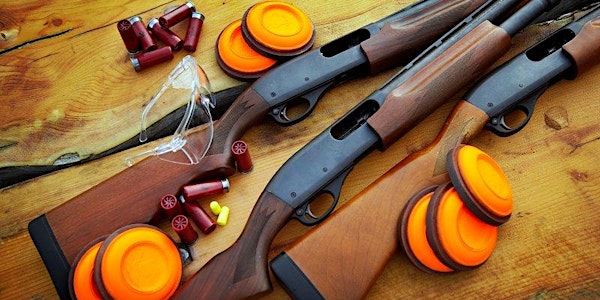 Gun Safety / Shooting Shotguns
Come learn about gun safety and shoot some clays. We will have a safety brief then bang bang! :)
When and where
Location
American Shooting Centers 16500 Westheimer Parkway Houston, TX 77082
Refund Policy
Refunds up to 7 days before event
About this event
Come learn about gun safety and shoot some clays! We will have a safety brief then bang bang! :) Please bring eye protection, whether it's safety glasses / sunglasses / eyeglasses. If you have a shotgun, feel free to bring it.
Members $5 all-included (25 shells, clays, ear plugs) that's under cost! (email us for the discount code)
Non-members $12 all included (25 shells $6, clays $5, ear plugs $1)
Non-members w/ own ammo $5 (covers cost of clays) Email us for discount code!
Ammo and ear / eye protection are available for purchase at the pro shop on site or Academy 3mi away at 2320 Hwy 6. Box of 25 2 3/4 inch shells ~$6 @Academy. 3" shells, >#7.5 shot size not allowed. So 12 gauge 2 3/4inch #7.5 or #8 shot is good.
We'll be using the the self-pull trap stands and shooting clays flying away from us and taking turns.
We can get lunch afterwards, somewhere nearby. See y'all there!
https://jcihoustonintl.org/
Instagram: https://www.instagram.com/JCIHoustonIntl/
Facebook Page: https://www.facebook.com/JCIHoustonInternational/