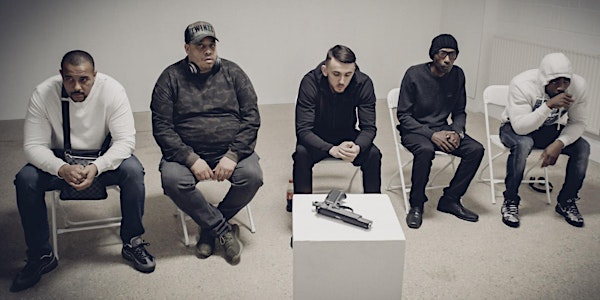 GUN NUMBER 6: The Manchester CRIME and JUSTICE Film Festival 2022
About this event
Welcome to Manchester Crime and Justice Film Festival supported by the Department of Sociology at Manchester Metropolitan University and curated by staff from the university's Policy Evaluation and Research Unit (PERU).
We will be showing excerpts from this Bafta award winning documentary and drama which charts the story of Britain's deadliest illegal gun. Changing hands over a decade, used in 11 shootings and three murders, this is film confronts confronts the causes and consequences of modern gun crime.
Described by Lucy Mangan from The Guardian as:
"…a magisterial portrait of letting the desperate humanity come through without letting the film slide into sentimentality or cloying sympathy. This quietly daring, profound and moving film went further in answering the question of why someone would pick up a gun than any single attempt I have seen."
We'll be joined for the Q & A by a panel including: Zac Beattie the film's producer; Darryl Laycock (film contributor, person with lived experience, campaigner and educator against violence); Alison Cope (film contributor, also campaigner and educator against youth violence); and Craig Pinkney, criminologist, founder and CEO of Solve: the centre for youth conflict and violence.
This event will take place on Tuesday 17th May 17.00 to 18.30.
Please click HERE to to be directed to the Zoom event.
We look forward to welcoming you to our event
Your festival team
Kevin, Gavin and Anton