Gullah/Geechee Seafood Festival & Famlee Day
Description
Cum fa jayn de Gullah/Geechee Fishing Association at de
4th "Gullah/Geechee Seafood Festival!"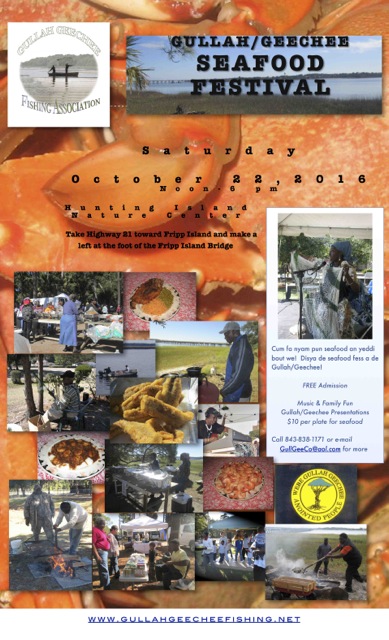 FREE Admission!
$10 per plate
Gullah/Geechee water activities for the entire family!

Gullah/Geechee presentations, crafts artists, and cuisine throughout the day!

Cum nyam wid we and dance by de sea!

Come support keeping Gullah/Geechee fishing traditions alive on the Sea Islands!

Disya sponsor by

GOD
Gullah/Geechee Fishing Association
All Mobile Productions™ (AMP™)
Gullah/Geechee Sea Island Coalition

Contact (843) 838-1171 or GullGeeCo@aol.com for more details.