Gullah/Geechee Nation Literacy Celebration
Description
Gullah/Geechee Nation Literacy Celebration!
International Literacy Day at the St. Helena Branch Library
September 7, 2016 Noon to 6:30 pm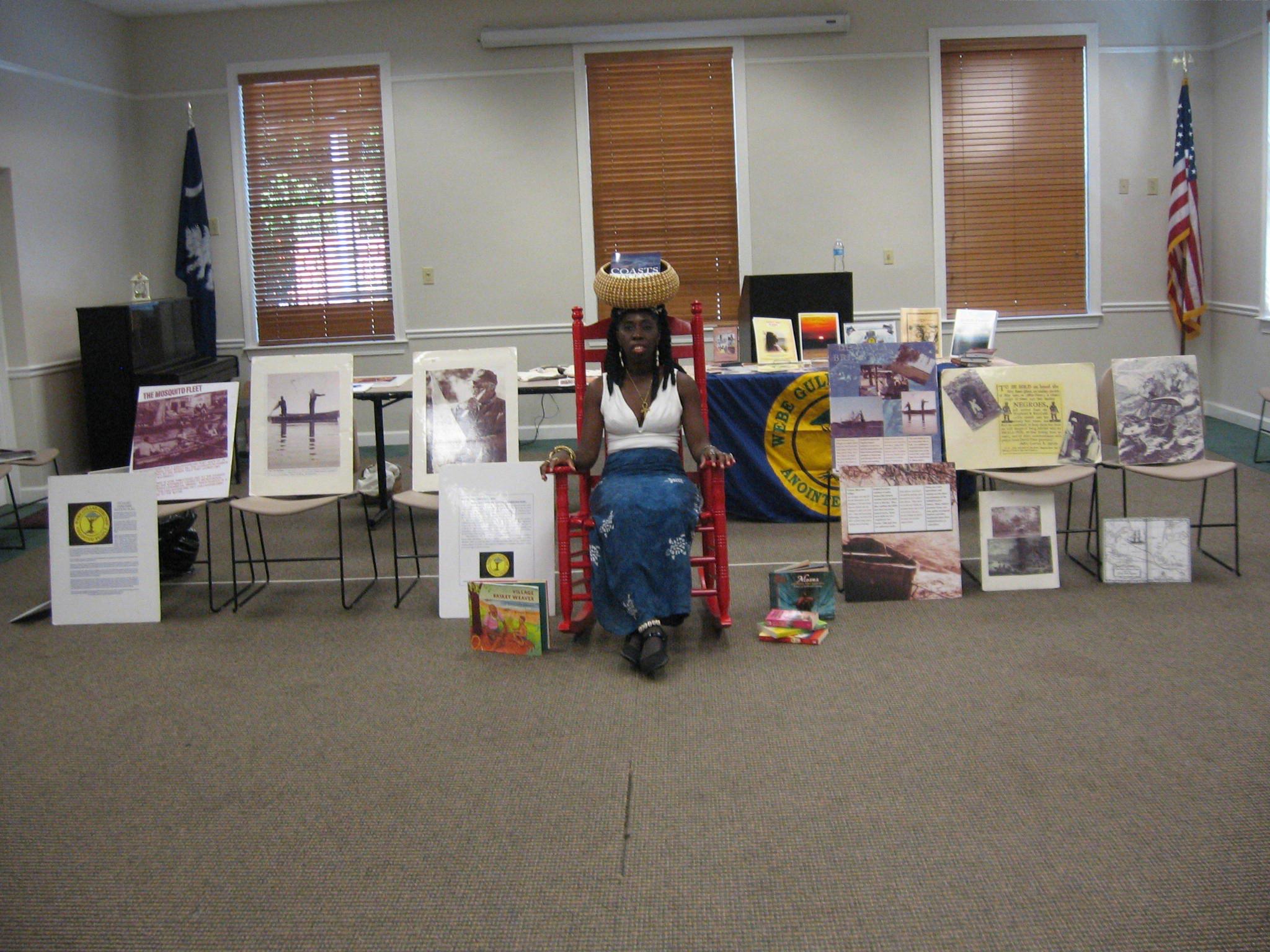 The United Nations Educational, Scientific and Cultural Organization (UNESCO) Director-General stated "Literacy is a foundation to build a more sustainable future for all." Queen Quet, Chieftess of the Gullah/Geechee Nation (www.QueenQuet.com) is an author that is a native of St. Helena Island, SC. She is the only Gullah/Geechee to have been taped at UNESCO headquarters in Paris, France. This was done during the 60th Anniversary of the Universal Declaration of Human Rights when she was asked to come to a United Nations Conference at UNESCO Headquarters and was filmed telling the human rights story of the Gullah/Geechee Nation.
Queen Quet is a global literacy advocate that is standing with other world leaders in forwarding the 2030 Agenda for Sustainable Development which includes Sustainable Development Goal 4 that aims to "ensure inclusive and equitable quality education and promote lifelong learning opportunities for all". So, to that end, she will host the "Gullah/Geechee Nation Literacy Celebration" which is part of the "Gullah/Geechee Living History Series" at the St. Helena Branch Library at 6355 Jonathan Francis Drive on historic St. Helena Island, SC on Wednesday, September 7, 2016 from Noon to 6:30 pm.
This year marks the 50th Anniversary of International Literacy Day and UNESCO is celebrating it under the banner "Reading the Past, Writing the Future". International Literacy Day 2016 celebrates and honors the past five decades of national and international engagement, efforts and progress made to increase literacy rates around the world. It also addresses current challenges and looks to innovative solutions to further boost literacy in the future.
Fifty years ago, UNESCO officially proclaimed 8 September International Literacy Day to actively mobilize the international community and to promote literacy as an instrument to empower individuals, communities and societies. So, the "Gullah/Geechee Nation Literacy Celebration" will begin before the day that the entire international community will join in this annual celebration. The Gullah/Geechee Sea Island Coalition is encouraging people to come in and meet the authors and purchase and check out books on the 7th and then have family, library, school, and community center read-ins on September 8th and 9th. They are also encouraging aspiring writers to come to the St. Helena Branch Library to learn about the book publishing technology and software that is available to the community between September 7th and 9th.
Authors on September 7th will include Queen Quet, David Grimm, Lynn Bryant, Shiela Martina, and JD Horn. Special guests readings will also be done from the works of Heyward Inabinett and Mary Alice Monroe. Come out to enjoy the history, biographies, and the novels that each of these authors has been inspired to write due to their connections to Gullah/Geechee cultural heritage and traditions. For the schedule of readings and dialogues with the authors, email GullGeeCo@aol.com or call (843) 255-6486.
"Support the legacy of the Gullah/Geechee by continuing to promote literacy!"