Gullah/Geechee Nation International Music & Movement Festival 2017
Description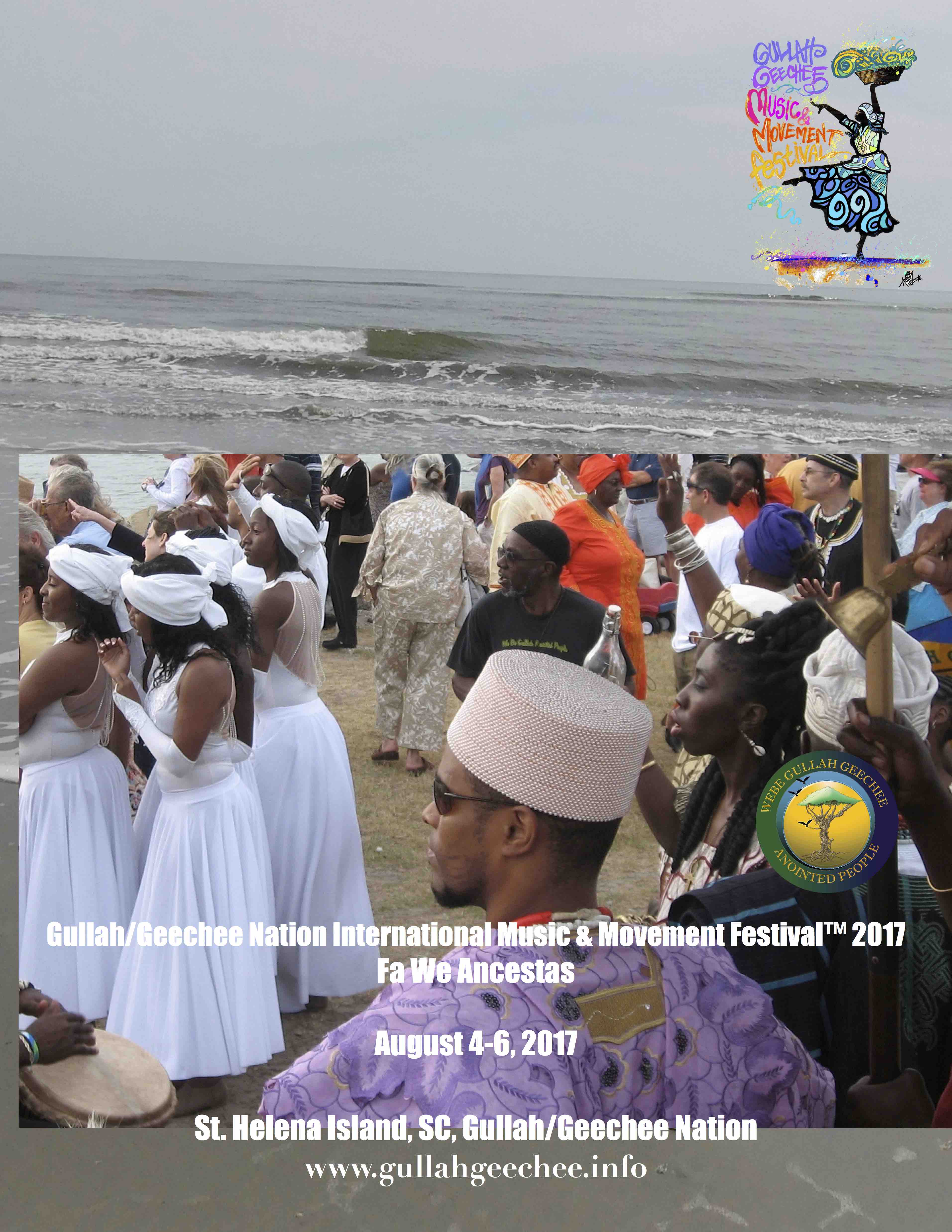 Cum fa jayn we pun historic St. Helena Island, SC een de Gullah/Geechee Nation fa de 12th Annual
Gullah/Geechee Nation International Music & Movement Festival
Fa We Ancestas
This is the official international festival of the Gullah/Geechee Nation.
Friday, August 4, 2017
• De Gullah Root Experience Tour
• "paJuke Joint Jam at MJs
Saturday, August 5, 2017
"Gullah/Geechee Reunion" at the St. Helena Branch Library
featuring
• Visual Artist Sonja Evans' "American Gullah Exhibit"
• Queen Quet, Chieftess of the Gullah/Geechee Nation & De Gullah Cunneckshun
• Wona Womalan African Dancers and Drummers
• Sweetgrass: South Carolina's State Craft Presentation
• Quilting and De African Family
• Gullah/Geechee storytelling and live music
Gullah/Geechee Living Marketplace featuring "Gullah/Geechee Fishing Association Fish Fry" and Gullah/Geechee cuisine
Sunday, August 6, 2017
• Worship with the St. Helena Famlee
• Ancestral Tribute in Honor of the International Decade of People of African Descent at the Atlantic Ocean
Bring drums, water bottles, chairs, tamborines, and an open spirit.
For special group rates, please email GullGeeCo@aol.com.
Sponsors
GOD
Gullah/Geechee Nation

Gullah/Geechee Sea Island Coalition





All Mobile Productions™ (AMP™)

Gullah/Geechee Angel Network
Afrikan Movement Productions
Gullah/Geechee Cultural Heritage Committee of Northeast Florida
Gullah/Geechee Fishing Association