Gullah/Geechee Gala at Gullah Roots
Description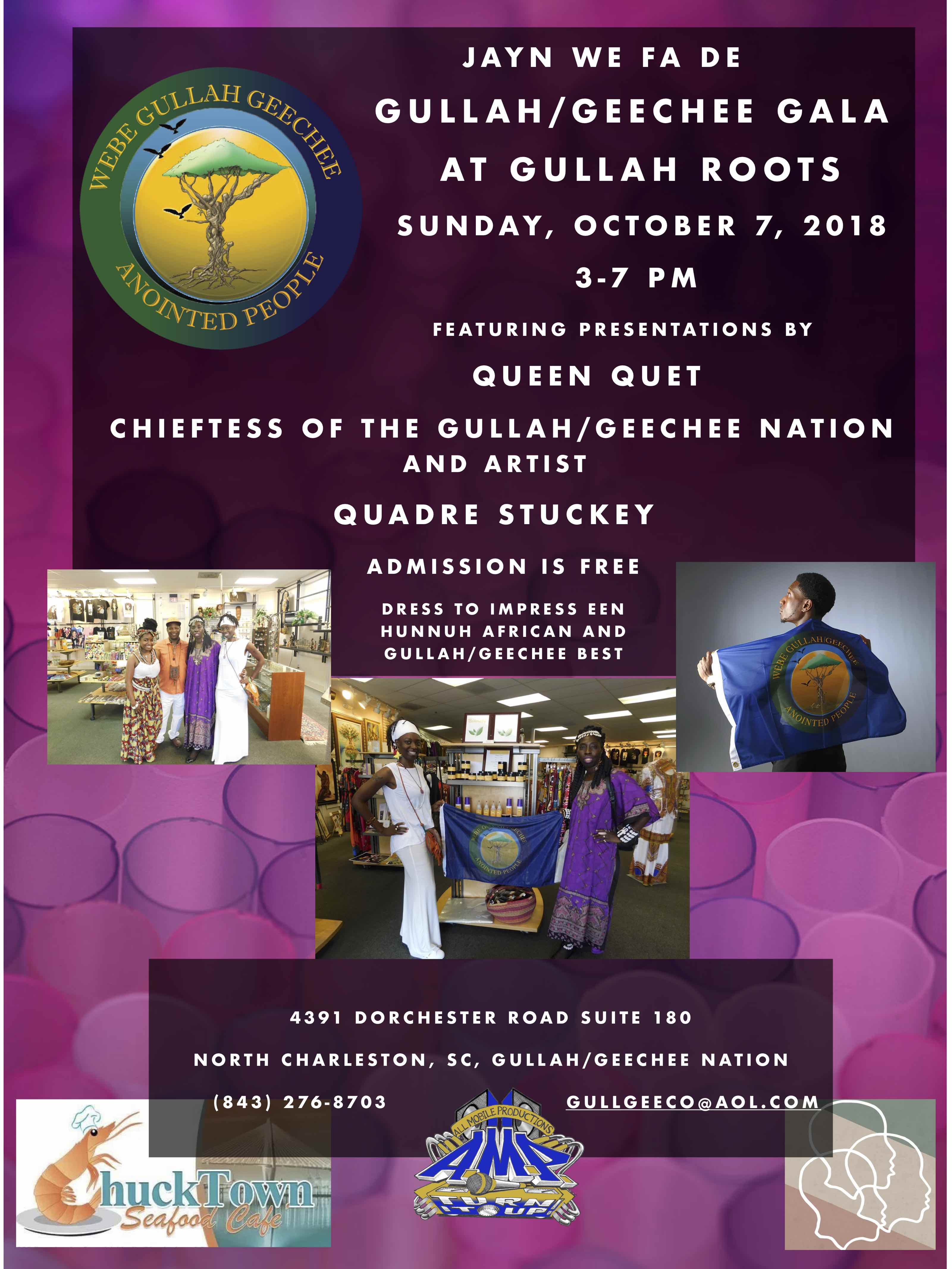 Jayn we at de Gullah/Geechee Gala at Gullah Roots

This event will close out the 2018 Moja Celebration and launch Gullah/Geechee Cultural Heritage Awareness Month. Dress to impress in your African and Gullah/Geechee best and come and enjoy a free afternoon in celebration with citizens of the Gullah/Geechee Nation.

The featured presenters for the event will be Queen Quet, Chieftess of the Gullah/Geechee Nation (www.QueenQuet.com) and artist, Quadré Stuckey (www.QuadDesigns.com). Chucktown Mobile Seafood Café will sell Gullah/Geechee cuisine. Gullah/Geechee books, CDs, DVDs, art, and African attire will all be on sale.

Bring hunnuh famlee and cum jayn we fa a Gullah/Geechee afternoon of upliftment! E gwine be a time!

www.GullahGeecheeNation.com
www.MojaFestival.com

This event is sponsored by Gullah Roots, Naturally Geechee, Chucktown Mobile Seafood Café, Quad Designs, All Mobile Productions™ (AMP™) and the Gullah/Geechee Sea Island Coalition.