Event Information
Refund policy
Contact the organizer to request a refund.
Eventbrite's fee is nonrefundable.
4 days to empower your movement practice, via the Gull Cry Method. In primal nature in Victoria, B.C.
About this event
July 25-29, 2021. 4 days to make a difference.
You are not the same as you were before the pandemic. Why should your movement practice be? Come move with us. Break out of the normal and taste the wind of freedom. Get strong and sensitive, at the same time--it is possible, especially for you. The Gull Cry Method sources developmental movement patterns (the patterns humans grow through in the first years of life) to awaken the instinct body, reminding you of a power, ease, and freedom of movement that exist past the restrictions of habitual, normalized ways of moving. This translates into greater joy, ease, and power in movements of body and mind.
Take on the challenge and join us in one of our intensives. 4 days in a row of daily movement practice in primal nature on in Victoria, B.C. Willow's Beach. Bowker St. Entrance. Immerse yourself in the elements as you learn new ways of moving based on a return to the instinct body, with dance artist and experienced movement educator Kristen Lewis.
Morning sessions focus on breathing, mobility, and strength, as the foundation of a solid, life-giving personal practice. Evening sessions introduce you to the Gull Cry Method, an approach to improvised dance that sources developmental movement patterns, embodied anatomy, and land-based practice as the roots of articulate, free, and deeply empowered full-body dancing.
6:30am to 7:30am (Basic Training) & 7:30-9pm (Dance).
$100 for the week, includes all sessions.
$60 Dance only.
$60 Yoga only.
$20/individual session.
NOTE: WHEN REGISTERING AND WANTING THE FULL WEEK, OF EITHER BASIC TRAINING OR DANCE OR BOTH, PLEASE SELECT THAT OPTION FROM THE TICKET TYPES. IF YOU HAVE ANY PROBLEMS REGISTERING OR HAVE OTHER QUESTIONS, PLEASE EMAIL ME: gullcrydance@gmail.com
Future Intensive dates are as follows. Mark your calendar!
August 22-26, 2021.
Sept. 5-9, 2021.
For the duration of intensives, participants are asked to abstain from alcohol and other intoxicants, including recreational drugs of all kinds. Full covid-compliance protocols are in place and we follow the regulatory requirements of the CRD.
The practice is adaptable to a wide range of ability levels, however, for the intensive, decent health is a requirement. No need to be a fitness nut or to look like a cover model for "Karen's Yoga Magazine," though.
Participants are required to sign a waiver in advance of the first class. Space is limited to ensure personalized instruction.
Class rules:
1) respect the sphere of your own self-hood and that of others, including personal space, boundaries, needs, privacies, and desires. Keep learning, with humility and curiosity, what respect means, case by case, and moment by moment.
2) give the work your best, within the limits and possibilities of your self and the day--show up on time, ready to go, well-fed, well-hydrated and sober.
3) let pleasure be your guide, including the pleasure of overcoming effort, shyness, resistance, and calcified ego formations.
4) work to keep an open mind and a curious heart, towards yourself and others, human and not. Emotions and passions welcome at this table.
5) move with generosity and give thanks.
Kristen Lewis is a devoted dance artist and experienced movement educator (since 2007), with a dedicated personal practice spanning 15 years, the solid foundation from which her teaching moves. She is also, incidentally, a former national 10km road race champion with a law degree. She has over a decade of extensive movement teaching experience, with students of all ages, abilities, and from all manner of life-walk. She creates learning spaces where students are empowered to make lasting, fundamental changes in their movement capacities. She approaches movement training as a practice of radical freedom, by encouraging students to trust their instincts to discover new pathways through the world. Her classes are serious and rigorous by times, but also fundamentally joyful and fun.
Find out more about Kristen and Gull Cry here: https://www.gullcrydance.com/about
(Kristen Lewis also offers private and semi-private class series offered on demand, when there is a fit and affinity, generally at a rate of $175/hour, with accommodations made based on need as necessary--no student sincerely desiring instruction is refused on the basis of financial status. Please be in touch if you want to take class with me but are in a financial situation that restricts your ability to pay).
Note: the good quality photos (eg all but the first, below and the cover shot) here are by the photographer Kate Plyley. The others (including the cover) are screenshots, some from work by the experimental film maker Loumille Metros.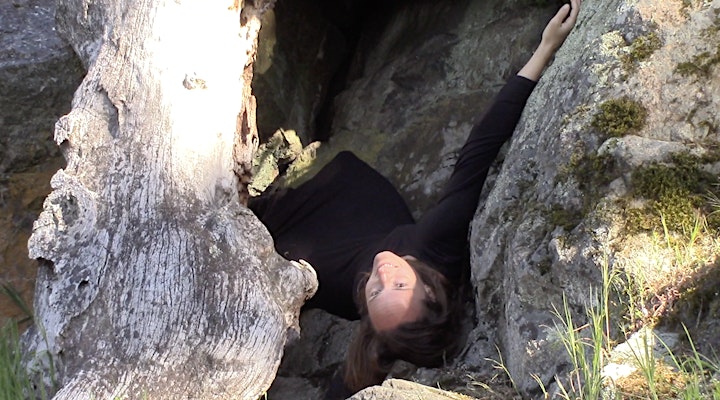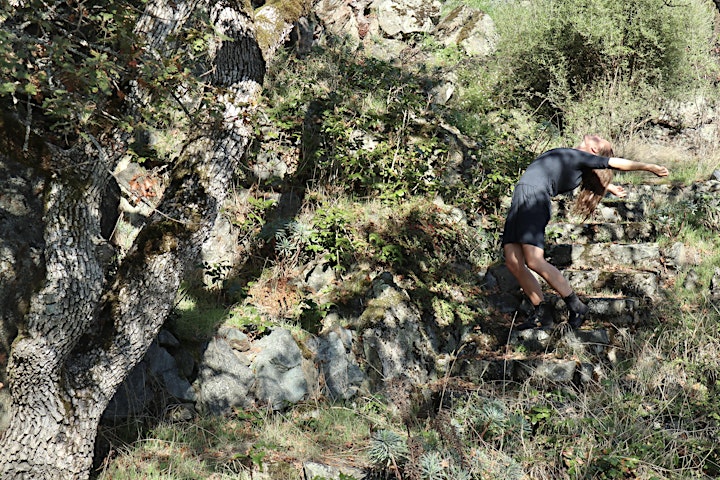 Refund policy
Contact the organizer to request a refund.
Eventbrite's fee is nonrefundable.
Organizer of Gull Cry Movement Intensive. July 25-29 2021. Victoria, B.C.