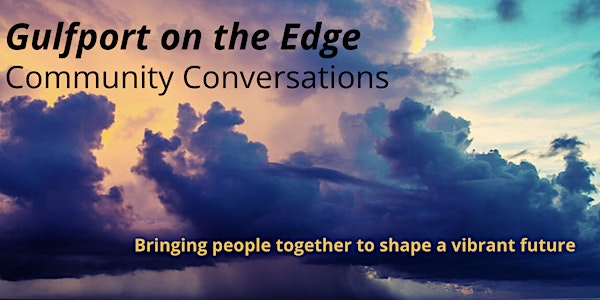 Gulfport on the Edge: Trends & Forces Impacting Our Town
Join your neighbors for important, interactive Community Conversations exploring new realities and creating a shared vision for Gulfport.
When and where
Location
Gulfport Casino 5500 Shore Blvd S Gulfport, FL 33707
About this event
Take your seat at the table and let your voice be heard. These highly interactive, informative, and fun Community Conversations will explore the new realities of our times and create a shared vision of the future of Gulfport.
Designed to generate, harness, and document ideas and data from the people who love Gulfport. Using World Café methodology, the format of these conversations encourages meaningful, respectful and productive dialogue. Bring your neighbors and friends to participate in these engaging and strategic conversations. Your perspective and voice matter.
Finding Common Ground - November 14 - SOLD OUT & COMPLETED
Trends & Forces Impacting Our Region - January 30
Envisioning a Vibrant Future - April 10
These events are FREE. Save your seat and help us prepare for your involvement by registering now.
Produced by a volunteer team of your neighbors: local entrepreneurs, experts, leaders, creatives, and activists and sponsored by City Councilor Thanos. Want to get involved? Contact athanos@mygulfport.us.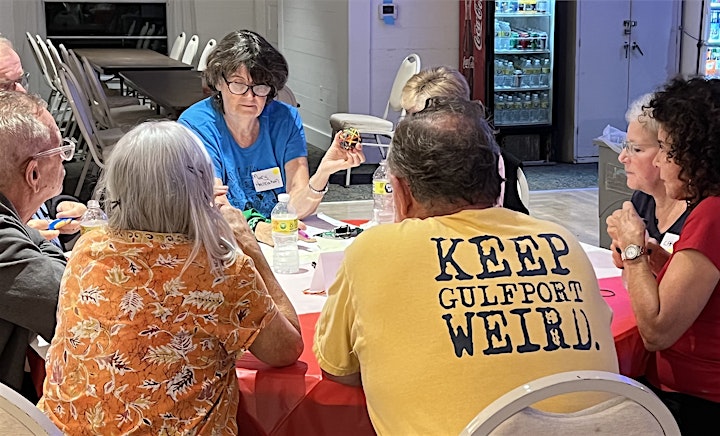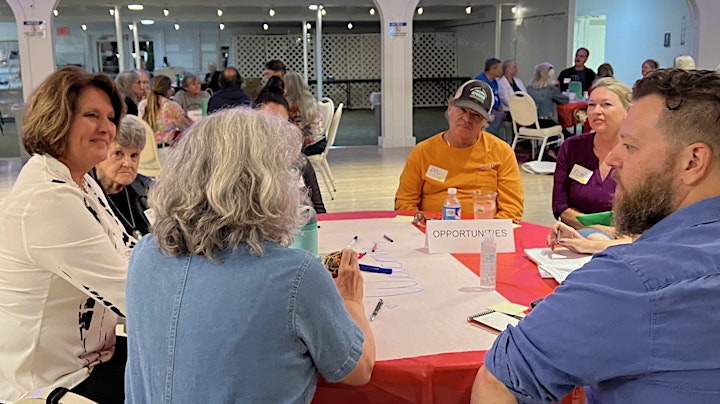 Gulfport on the Edge: Finding Common Ground event on November 14, 2022