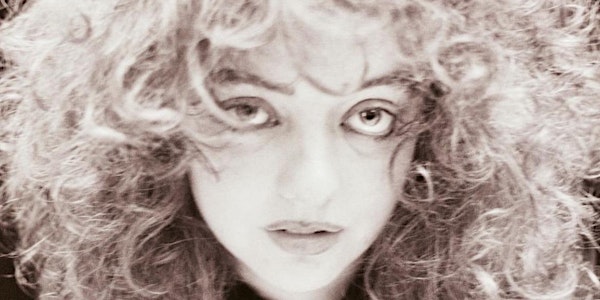 Gulf Metaverse 2.0 Film Festival Opening with Róisín Tapponi
The Gulf Metaverse 2.0 features 10 artist films from the Gulf that explore cultural shifts, digital transmission, and speculative futures
By Tasmeem 2022, Radical Futures
Date and time
Monday, March 7, 2022 · 3:15 - 4:15pm +03
Location
VCUarts Qatar Atrium Doha, Al Rayyan Municipality Qatar
About this event
This registration is for the in-person talk by Róisín Tapponi on the FIRST DAY of screenings of the film program. The first screenings will take place in the Atrium on 7th March 2022 at 3:15 PM for the VCUarts Qatar community only.
Gulf Metaverse 2.0, Day 1
Tayseer (2021)
Director: Khalida Bataweel, duration: 15′
In this silent drama, we explore phases of Tayseer's daily life on the roof of his building and his relationship to the architecture of his home. Tayseer keeps dragging his chair on the roof until he decides where to settle.
Glaze (2021)
Director: Moza Almatrooshi, duration: 35′
Almatrooshi carries out an investigation of the daily activities in local Sharah dessert spots. By centering desserts in the work, she problematizes sweeteners as a guise for other flavors. Sugar has historical connotations with enslaved labor, colonial enterprising and class signifiers, as well as a demonized health hazard and a source of "sinful" temptation & indulgence.
The Gulf Metaverse 2.0 is a short program featuring 10 artist films from the Gulf that explore cultural shifts, digital transmission, and speculative futures curated Róisín Tapponi and sponsored by Shasha Movies.
The screening is taking place in the Atrium on 7th March 2022 at 3:15 PM for the VCUarts Qatar community only.
Films are streamed via Shashamovies.com.
About the organizer
The 2022 conference Radical Futures addresses the role of design in shaping the future. Tasmeem Doha 2022: Radical Futures is an inclusive and multi-faceted view of the future, one that not only speculates on technological advancements—but on future threats and changes whether environmental, geographical, cultural, or social. Now more than ever, we must ask pertinent questions, raise critical dialogues, and respond with clarity.