About this Event
Two master luthiers — one specializing in violin, the other guitar — are coming to Sweetwater to demonstrate the ways in which they approach and practice their craft. Both expert artisans curate, build, and painstakingly restore string instruments, creating spectacular, priceless works of art that are as pleasing to the eye as they are to the ear. Come to Sweetwater to learn more about the centuries-old tradition of luthiery in a discussion led by guitar luthier Ren Ferguson and third-generation violin maker Avshalom Weinstein. Musical demonstration and Q&A to follow.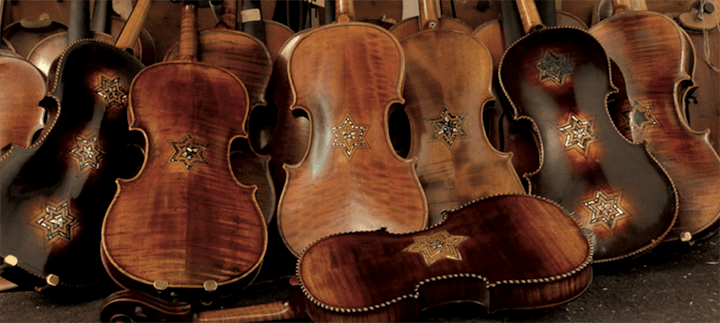 Ren Ferguson - Guitar Luthier
Ren's love of the luthier's art began in shop class at his high school in Westchester, California, when he decided to make his brother a new banjo. Ren's father had a furniture business where he got to experiment with refinishing wood furniture that people would trade in — in addition to plenty of Nocasters and Telecasters. Later on, he worked at a local music store, selling guitars and repairing and refurbishing damaged instruments. And thus began his legendary career in luthiery. After a stint in the Navy, Ren moved to Montana and was hired by the Flatiron Mandolin Company. His passion and talent for luthiery was so great that he moved on to design and build beautiful instruments for the most well-known guitar manufacturers. His museum-quality works of art are so stunning, he has earned a reputation as one of the greatest luthiers of all time.
Avshalom Weinstein - Violin Luthier
Third-generation Israeli violin maker Avshalom Weinstein was trained by his father, master violin maker Amnon Weinstein. He began working with his father in their Tel Aviv atelier in 1998 as a maker and restorer of violins, violas, and cellos of the highest caliber, and he continued his training at some of the world's most respected institutions. Avshalom co-founded the project Violins of Hope with his father. Both Amnon and Avshalom Weinstein collect instruments with special ties to the Jewish musical tradition and World War II, and the pair lovingly restores them and brings them back to life as concert instruments. The project includes chamber music concerts as well as educational programs, lectures, and exhibitions of these historical instruments.