About this Event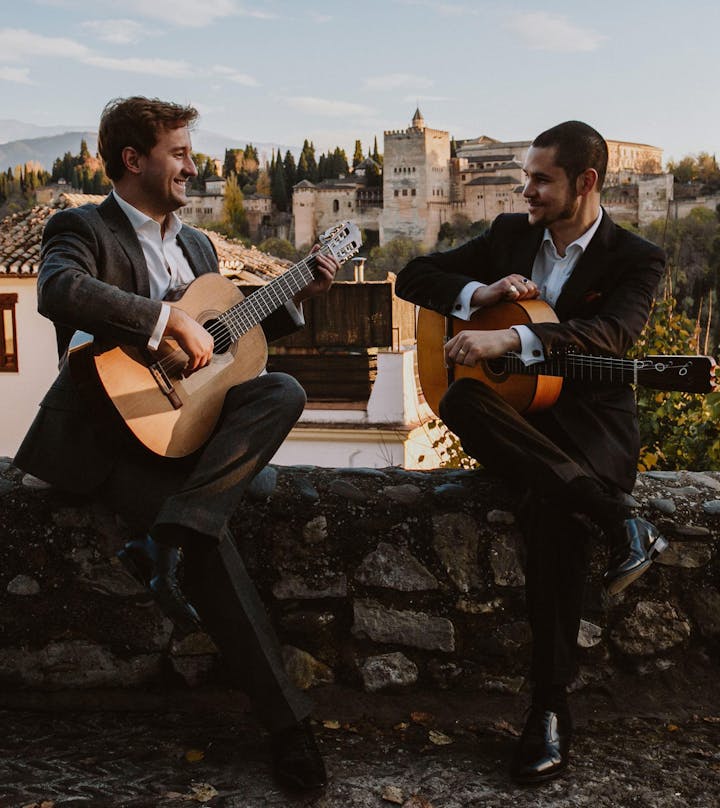 Bringing together the world of classical and flamenco guitar
Join two of the UK's finest guitarists as they take you on an unforgettable journey through the musical landscape of Spain. In this unique collaboration, classical guitarist Michael Christian Durrant and flamenco guitarist Samuel Moore explore the intriguing connections and subtle differences that both bring together and set apart the musical worlds of classical and flamenco guitar.
This unique concert platform brings together a vivid selection of music by Spanish composers such as Joaquiín Rodrigo, Issac Albeéniz and Manuel de Falla, alongside music from the flamenco tradition, including palos such as Sevillana, Zorongo and Malaguenña. With an inspired combination of both solo and duo performances, this is a concert experience not to be missed.
This concert forms part of the UK launch tour for the new studio album Guitarra, el Corazón de España (Guitar, the Heart of Spain), recorded at Abbey Road Studios, London.