Description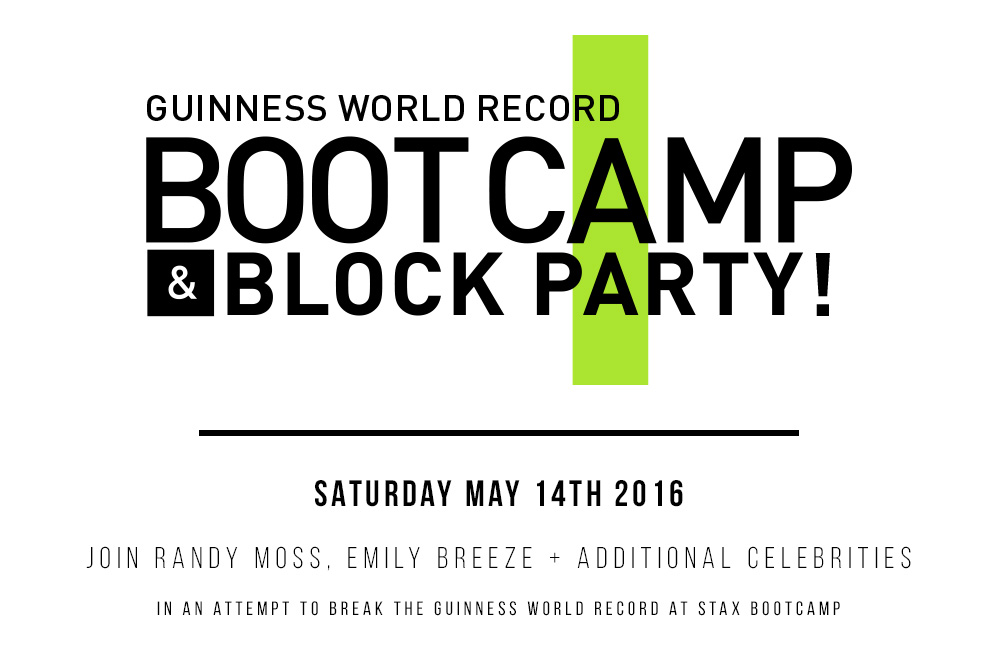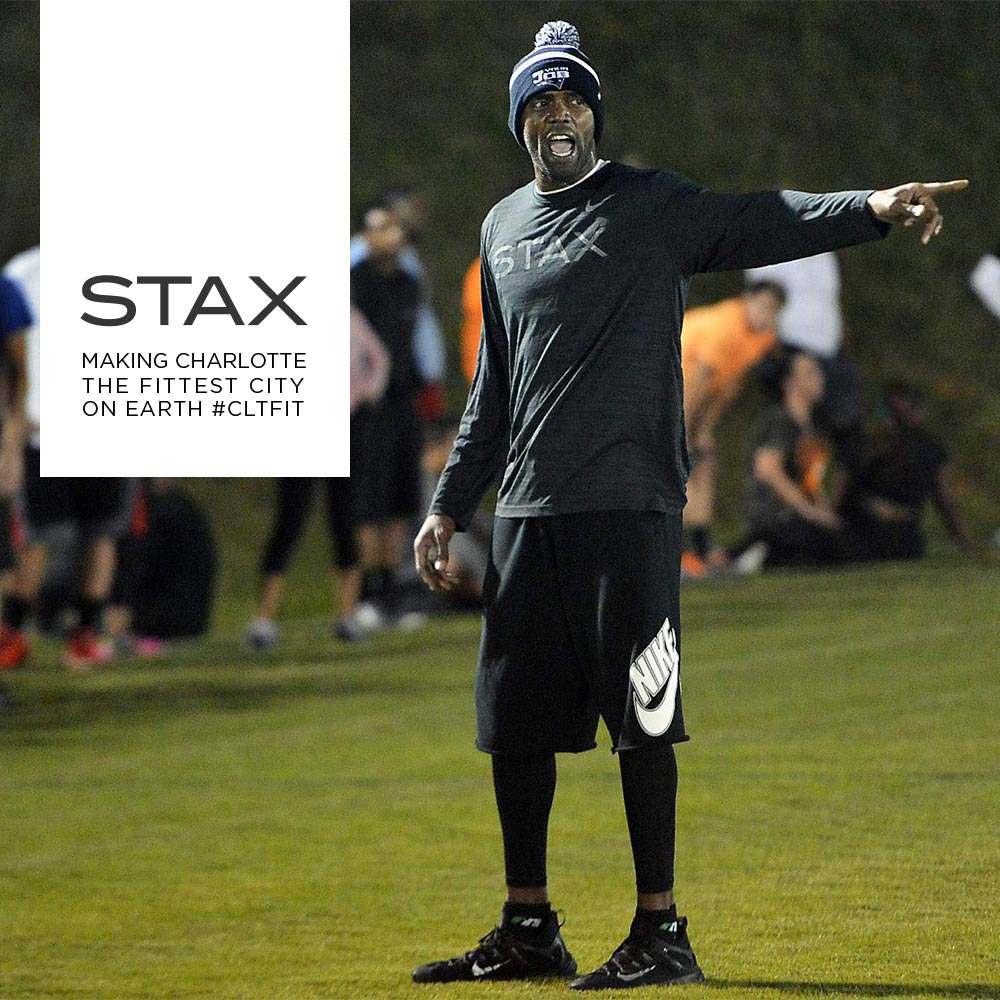 INFO
Cost: Nothing!
Fitness Level: All fitness levels are welcome. Exercises will be scaled/modified to individual's ability. Record event consists of each indivual performing 10, three minute movement stations with a one to two minute rest between each station.
Here are the movements: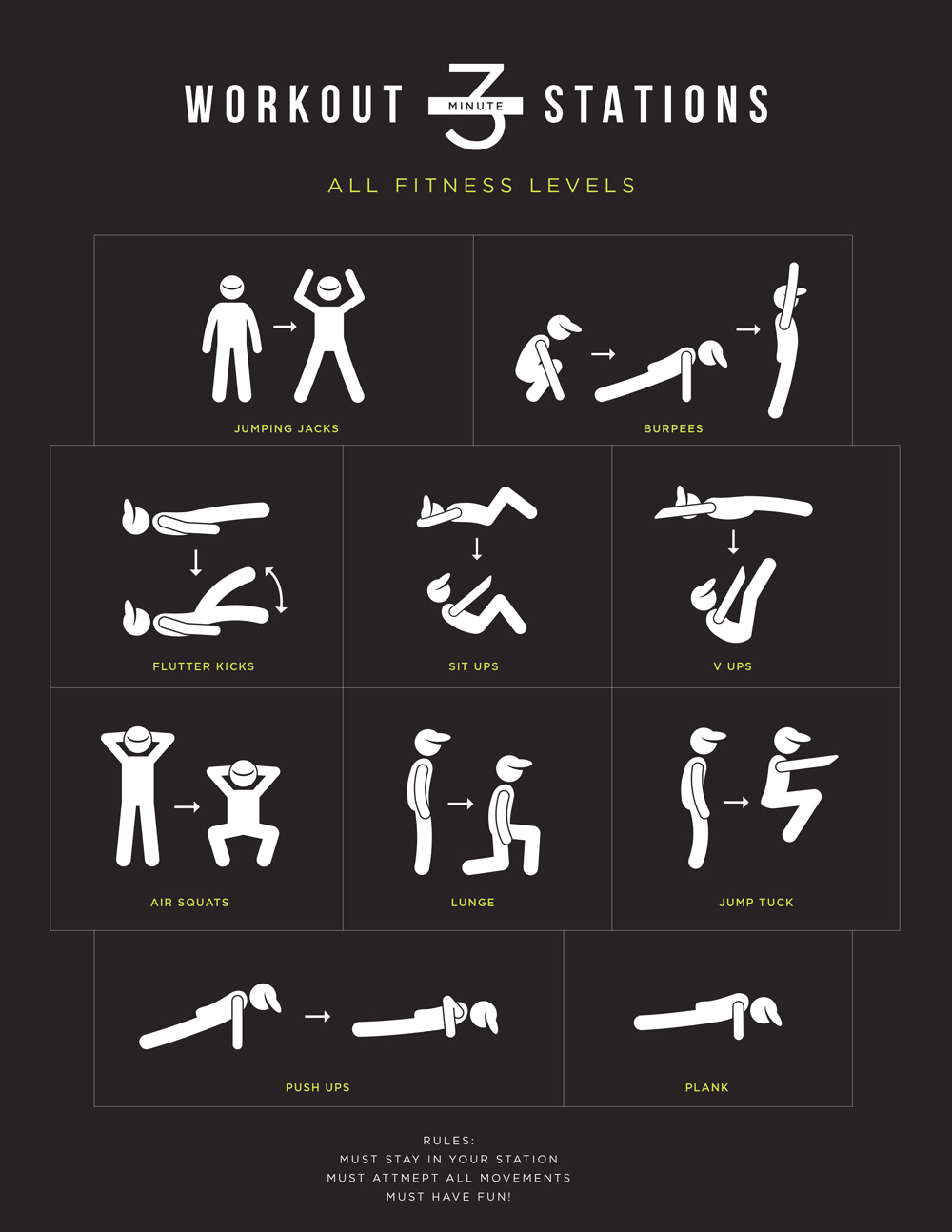 Age: 13+. Ages 13-17 must be accompanied by an adult.
Parking: Please DO NOT come to the venue and expect to find parking... it won't be available. See the map below for all the places you can park and then walk to the venue.
What to bring: Friends... lots of them.
What NOT to bring:
Alcohol or any other outside food and beverage as there will be plenty to purchase onsite

Pets (certified service animals are welcome)

Weapons

Tobacco products
Need a hotel? Hotel Options

Contact for Questions: info@staxcharlotte.com
Printed Ticket Required: Please and Thank You!
Restroom Facilities Available Onsite: Definitely!
Parking: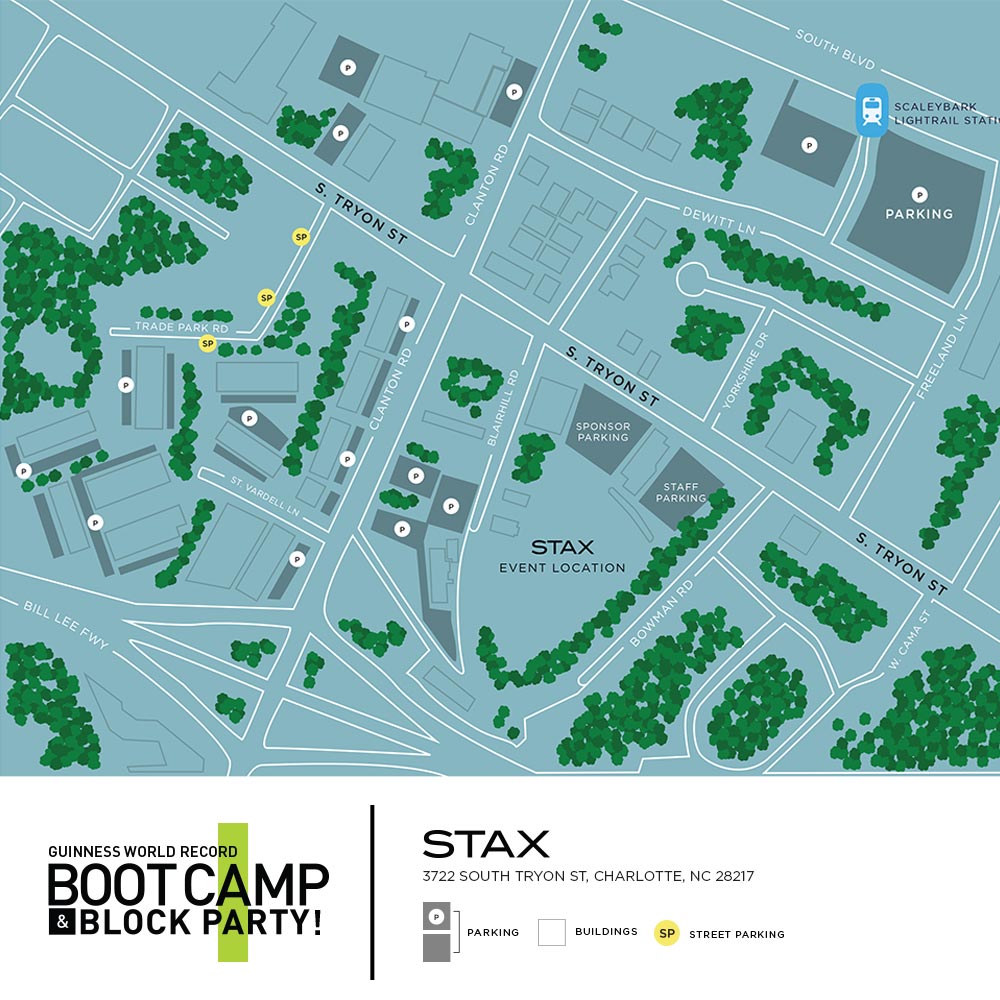 Schedule: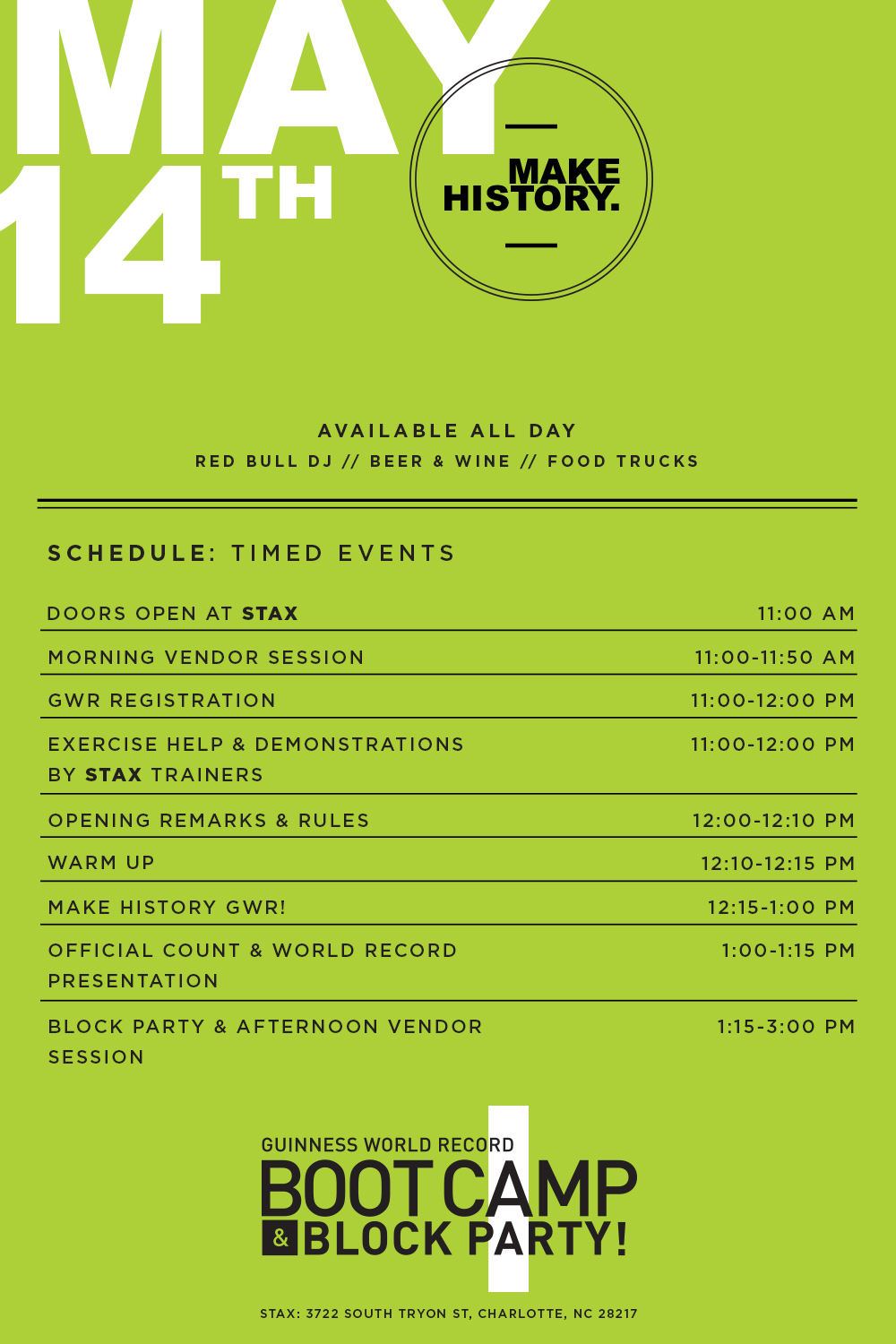 Sponsors: