Description
TICKET PRESALE HAS CLOSED. TICKETS WILL BE AVAILABLE AT THE THEATER TO BEGIN THE RECEPTION.
Buy your tickets now for the ski—and climate science—film premiere of the season!
The only thing greater than this group of skiers' desire to claim a first ski descent on Greenland's second highest peak is the size of their carbon footprint to get there. Loaded with guilt, they decide to bring along renowned glaciologist, Alun Hubbard, whose scientific hypothesis, if proven, could rewrite popular projections of global sea-level rise. However, the entire expedition is put in question when they arrive in Greenland and discover their objective is beyond the range of all available aircraft.
100% of ticket proceeds go directly to Protect Our Winters' efforts to drive positive climate action.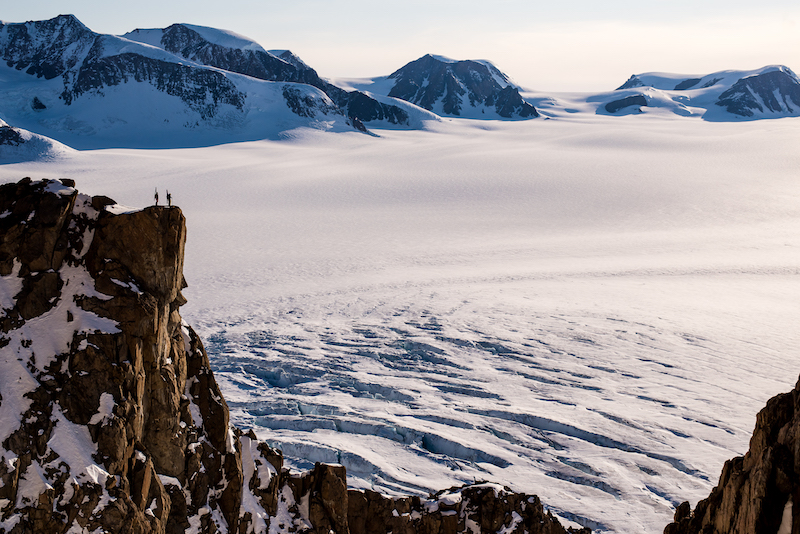 Join us for the U.S. premiere of Guilt Trip, the newest film from the award-winning crew at SalomonTV. In addition to a Q&A with filmmakers and athletes, virtual reality stations will be available to experience the Google Expeditions educational content captured during Guilt Trip filming.
---
Wednesday, November 16
7-8 p.m. Reception with Virtual Reality experiences, athlete meet & greet, cash bar
8-9:30 p.m. Screening and Q&A with Chris Reubens, Kalen Thorien, Mike Douglas and Anthony Bonello
Seating is limited. Purchase your tickets today!