Description
Join the GUILD, Runway and Cisco Hyperinnovation Living Labs for a holiday happy hour with female entrepreneurs and Kate O'Keeffe and Katie Doherty.
Learn about Runway's Female Entrepreneur Program, meet GUILD members and say hi to GUILD founder Anne Cocquyt. Drinks and snacks will be provided.
As part of our Happy Hour series "Make An Ask," Kate O'Keeffe will share her story and tell us about the Cisco Hyperinnovation Living Lab (CHILL). CHILL is hosting its next incubation lab on February 27th and 28th 2018 on the FUTURE OF WORK.
The lab is an incredible opportunity for distinguished entrepreneurs to incubate a company supported by multiple corporations and the CHILL resources. More in this short video: https://vimeo.com/245036081
Kate is coming to us with an ASK: CHILL would like to see more female entrepreneurs at the program! Let's prove that this is not a pipeline problem! :) Join us, learn about CHILL and meet fellow female entrepreneurs as well as GUILD members in this last Happy Hour of the year!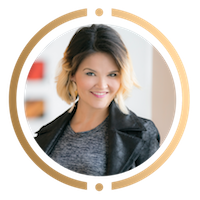 Kate O'Keeffe is the Senior Director of CHILL, Cisco Hyperinnovation Living Labs. The mission of CHILL - which is anything but - is to drive disruptive innovation with and for Cisco customers, bringing together diverse corporations and interests with the goal of generating ideas that will lead to breakthrough services, businesses and products.
Spearheading this process are 48-hour pop-up labs that drive joint investment opportunities for Cisco and its customers. Over an intense two-day period, new-to-world solutions are designed, prototyped, tested, and validated in real time. CHILL is the culmination of Kate's vision that today's hyperinnovation era requires: both specific muscles and the capability to involve customers and startups in new and exciting ways. Since CHILL's inception, a full 70% of projects have progressed to further stages, including to CHILL-X, a process where startups are created from scratch.
As a native of Melbourne, Kate proved her entrepreneurial chops as a fashion designer by founding, building, and exiting a successful shoe business, Cinderella Bella. She holds a Master's Degree in Entrepreneurship and Innovation and is the recipient of numerous industry awards and recognitions including the HBR/McKinsey M-Prize: Innovating Innovation Challenge. Kate was also named one of Fast Company's "Most Creative People in Business" and included in the Anita Borg Institute's annual Women of Vision awards. She is co-author of Managing Multiparty Innovation, which was published in the Harvard Business Review in November, 2016.

Runway Female Founder School
A three month long program that equips aspiring female founders with the frameworks, mindset, and network to validate ideas and build successful companies. The problem that we're trying to solve is that only approximately two percent of global venture capital money goes to companies founded by women, we want to decrease this gap by increasing the pipeline of highly qualified female founders. Our program is for female leaders and early stage entrepreneurs - as early as the idea discovery phase - who see problems and find solutions. The focus is on idea validation and evaluating market opportunity (pre-accelerator) and is built with women's long-term thinking in mind.
Approach:
Network: We connect our founders to a curated group of fellow entrepreneurs, hands-on investors, mentors, and advisors
Curriculum: Our curriculum includes proven frameworks for idea validation, customer discovery and early product development
Mindset: Our founders practice the habits and communication skills of successful executives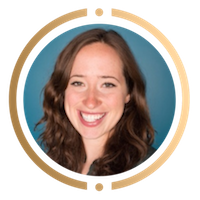 Katie is a Co-Director at Runway with a background in corporate innovation and supporting international entrepreneurs. Prior to joining Runway, Katie launched the corporate innovation program at Singularity University, working with Fortune 200 corporate clients to identify disruptive growth opportunities and technology partners. At Harvard University, Katie published research on impact investing and designed a curriculum on innovation and entrepreneurship for the U. Sydney Business School. After graduation she was an international manager at a large student travel company.
Saako will join us for a Holiday pop-up:
SAAKO - is a Barcelona-based global lifestyle brand that produces stylish accessories made from re-usable fabrics. Two award-winning graphic designers, Inês Brito and Joana Gouveia reinvented an old Portuguese industry by 'up-cycling' the excess fabrics into beautiful, designer accessories. The accessory line has enjoyed rapid success – since national features in the Daily Candy and the TODAY Show, SAAKO attracted buyer's worldwide and publications like WWD and VOGUE. Sold in over 200 stores in 20 countries worldwide, including the MOMA, URBAN OUTFITTERS, Tate, V&A Museum and Opening Ceremony. Ines and Joana also are the creative directors of VENGA BRANDS – a SF communications agency that masterminded the GUILD's branding.
Saako offers 25% discount at the event!
If you want to make an ask, speak, host a pop-up at one of our events please email us at info@theguilded.org.
Thank you to Cisco for sponsoring the refreshments at the happy hour and for Runway for hosting us!

Get a membership and enjoy special discounts to GUILD events, perks from GUILD partners and receive weekly or monthly introductions to like-minded women ready to network with you.
---
By attending an event or purchasing a ticket you agree to the Terms and Conditions of the GUILD.