Description
Want to shape the future of Wood Dale? Participate in the second public discussion (open house) for the Wood Dale Comprehensive Plan, a plan for the future of Wood Dale. Please join us and let your voice be heard!
The topics will be introduced using interactive stations that focus on draft recommendations for making your vision of the community a reality. While you're here, experience the "Flavors of Wood Dale" with food provided by several local restaurants and enter a raffle to win prizes! This event is family friendly with activities for kids.
If you are unable to attend the event, we would encourage you to provide feedback on the Comprehensive Plan website at www.WoodDalePlan.com, where you can learn more about the plan and follow along in the planning process.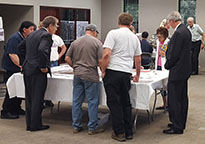 ---
Chcesz kształtować przyszłość Wood Dale? Weź udział w drugiej publicznej debacie na temat Kompleksowego planu Wood Dale, planu przyszłości Wood Dale. Dołącz do nas i pozwól głosu usłyszeć!
Tematy zostaną zapoczątkowane przy użyciu interaktywnych stacji, które koncentrują się na projektowych zaleceniach, aby wizja społeczności była rzeczywistością. Podczas gdy jesteś tutaj, poznaj "Smaki Drewna Dale" z jedzeniem dostarczanym przez kilka lokalnych restauracji i wpisz losowanie, aby wygrać nagrody! To wydarzenie jest przyjazne dla rodzin z zajęciami dla dzieci.
Jeśli nie możesz wziąć udziału w otwartym domu, zachęcamy do przekazania opinii na stronie internetowej Kompleksowego planu na stronie www.WoodDalePlan.com, gdzie można dowiedzieć się więcej o planie i postępować zgodnie z planem.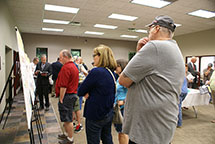 ---
¿Quieres dar forma al futuro de Wood Dale? Participar en la segunda discusión pública para el Plan Integral de Wood Dale, un plan para el futuro de Wood Dale. ¡Únase a nosotros y deje que su voz sea escuchada!
Los temas serán presentados usando estaciones interactivas que se centren en el borrador de recomendaciones para hacer realidad su visión de la comunidad. Mientras esté aquí, experimente los "Sabores de Wood Dale" con comida proporcionada por varios restaurantes locales e ingrese en una rifa para ganar premios! Este evento es ideal para familias con actividades para niños.
Si no puede asistir a la jornada de puertas abiertas, le recomendamos que proporcione sus comentarios sobre el sitio web del Plan Integral en www.WoodDalePlan.com, donde podrá obtener más información sobre el plan y seguirlo en el proceso de planificación.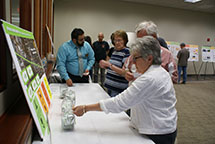 ---
Note that a physical ticket is not needed to attend the event. This website is intended to collect RSVPs to the event to ensure that we will have enough food and beverages.