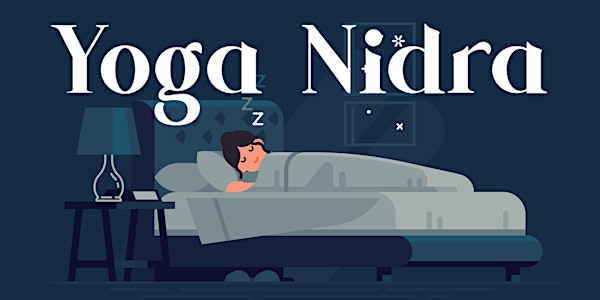 Guided Yoga Nidra Meditation
Join me for a 30 minute relaxing guided Yoga Nidra meditation. Give yourself the gift of time to breathe and be.
About this event
Finding time to take a seat to meditate can be challenging; life is full of distractions and "things to do." Having someone to sit with can help... accountability, support, and the sharing of energy.
I would like to offer you the opportunity & space to take a seat with me for a LIVE online guided Yoga Nidra meditation. Please note, the guided meditation is typically 30 minutes long.
Benefits of a consistent Yoga Nidra practice include:
Better quality sleep
Reduced stress & anxiety
Soothes your autonomic nervous system
How to connect: Once you have placed your order to attend, you will receive a separate confirmation email with the Zoom link and passcode.
How to Prepare: Find a quiet and comfortable place where you will not be disturbed. You will be lying down for about 30 minutes. Create a supported space by dimming the lights and putting your phone on silent. You can lie down on a yoga mat or choose a reclined seat. You can use a pillow, bolster, blanket, and/or an eye pillow to create a comfortable space to linger.
Gretchen Schutte is a certified Yoga Teacher, Meditation Guide, and Level I Reiki Practitioner.
Website: www.peaceinthepause.com
If you would like to support the work that I do, donations may be sent to:
Venmo: @peaceinthepause
Find more of my meditations published on InsightTimer: https://insighttimer.com/gretchenschutte
YouTube: Peace in the Pause