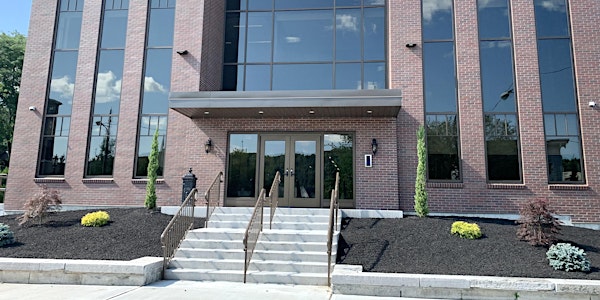 Guided Tour of Rock City Centre
Location
690 E Main St
690 East Main Street
Little Falls, NY 13365
Guided Tour of Rock City Centre
About this event

Come join us for a tour!
Come take a walkthrough of the impressive new Rock City Centre building located in the heart of Little Falls, NY. Get a first look at the building and hear about what this exciting new coworking space and community event center has to offer Little Falls and the surrounding areas. You will get a chance to hear about the numerous features this building has to offer and our various membership packages. The tour will take you through both floors of the building and the rooftop terrace with a detailed explanation on some of the architectural decisions and top-of-the-line office equipment.
Visit our website to learn more about what we have to offer.
Pre-registration is required for the tours being offered. We are excited for you to see what Rock City Centre has to offer you and the Little Falls community as we prepare to open for business in October 2021.
Parking: There is limited parking available on site and is offered at a first come, first serve basis only during the time of your tour. If you are unable to park on site there is street parking available on Main Street. Accessible entrances are available in both the rear and left side of the building.
Where to go: Once you have registered for a tour please save your email confirmation ticket and show your guide at the time/date of your tour. Your guide will be waiting for you outside the front entrance of Rock City Centre.