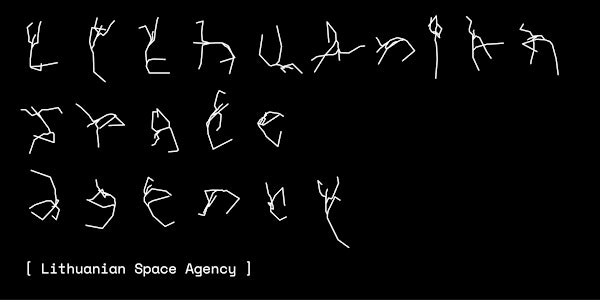 Guided Tour at the Lithuanian Space Agency
The Lithuanian Space Agency presents Julijonas Urbonas' project 'Planet of People' at the Biennale Architettura 2021 in Venice.
When and where
Location
Santa Maria dei Derelitti 6691 Barbaria delle Tole 30122 Venezia Italy
About this event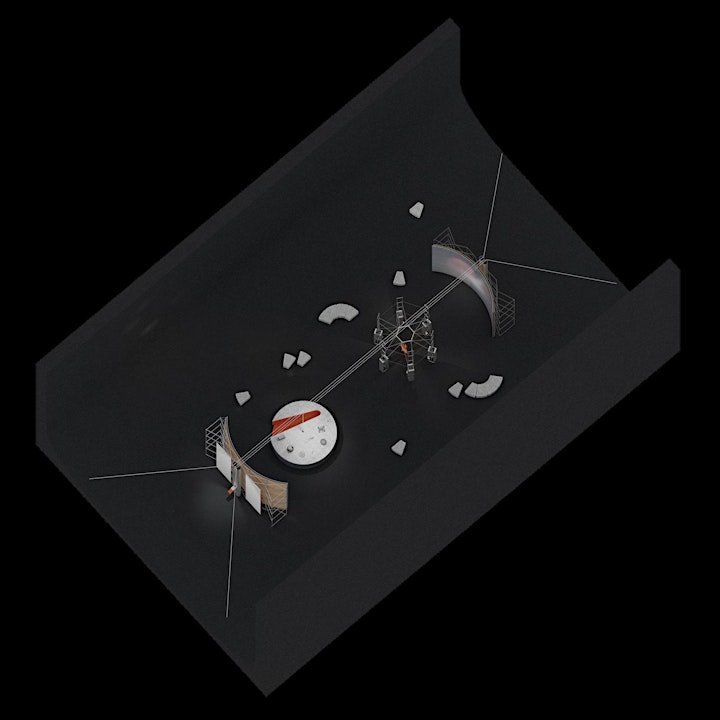 The Lithuanian Space Agency (LSA), founded by Julijonas Urbonas, is an organisation for research into space architecture and gravitational aesthetics. It is an astro-disciplinary initiative that aims to advance the extraterrestrial imagination. In Venice, the agency presents Urbonas' latest project: Planet of People.
Instead of sending humans to colonise other planets, what if we catapult them into empty space to create a new celestial formation from their bodies—a planet of people? What architectural, cultural and socio-political implications would the realisation of this project have on humanity? What is the drive behind such an initiative and how can its concept be employed to understand our life on Earth and beyond?
As a part of the ongoing astro-scientific study of Planet of People, the LSA introduces a prototype to explore what it would actually take to realise this kind of planet. The prototype consists of a 3D scanner that scans the participants of the experiment and 'sends' them into space as animated simulations. As more and more people participate throughout the trial run in Venice, their scanned bodies begin to form a planet.
Along with Planet of People, the agency unveils the LSA's archive of Urbonas' other projects that investigate the relationship between gravity and aesthetics.
GUIDED TOURS
During the launch days, we invite you to familiarise yourself with LSA's laboratory in Venice. The guided tours will be led by the artist Julijonas Urbonas, Curator Jan Boelen and Assistant Curator Milda Batakyte.
The duration of the guided tour is approximately 20 minutes and will be conducted in English. Please choose the most suitable time slot from the list provided on Eventbrite.
Registration is essential.
For further information, please contact: info@lithuanianspace.agency
Please note that you must wear a face mask at all times and follow other national and regional safety guidelines.
Opening times:
22 May - 21 November 2021
10:00 - 19:00 h
Closed on Mondays (except on 24 May)
Launch days guided tours:
20-22 May 2021
Every hour between 11:00 - 13:00 and 15:00 - 18:00 h
Daily guided tours:
23 May - 21 November 2021
18:00 h
Maximum number of visitors:
Up to 60 people in the space during visiting hours.
Up to 20 people during the launch days guided tours.
Up to 30 people during the daily guided tours.
When visiting the pavilion:
Always wear a mask.
Use hand sanitizer.
Keep a safe distance from other pavilion's visitors.
Wear specially provided gloves to touch any of the merchandise.
Please follow exit signs on your way out.
Visitors at times might be asked to take their temperature at the entrance.
Please do not enter the pavilion if you have any Covid-19 related symptoms.
Additional information:
All of the pavilion's assistants are vaccinated.
We regularly disinfect the exhibition elements for your safety.
Further information available at:
info@lithuanianspace.agency
Instagram: @lithuanian_space_agency
Facebook: @LithuanianSpaceAgency