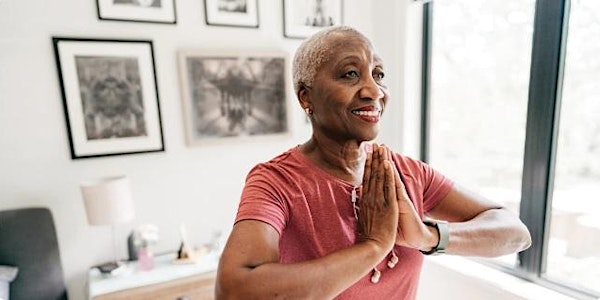 Guided Mindfulness Meditations
Join us for a weekly guided meditation. All levels of experience are welcome!
About this event
Meditation has been known to promote mindfulness and relaxation. It can also support multiple aspects of physical, emotional, and mental health. In each session of this series, you will be guided through a different mindfulness meditation that promotes relaxation and focus.
Session 1(November 28, 2022): Loving Kindness Meditation
Session 2 (December 5, 2022): Guided Journey Meditation
Session 3 (December 12, 2022): Body Scan Meditation
Session 4 (December 19, 2022): Guided Imagery Meditation
Beginning on Monday, November 28, join us every week for a meditation session. You can register to receive reminder emails, but you can also simply join our Zoom meeting at 9:30 a.m. on Monday mornings! NOTE: The Zoom Meeting ID will be the same each week.
https://us06web.zoom.us/j/89538479527
Or enter Zoom Meeting ID: 895 3847 9527