Event Information
Refund Policy
Contact the organizer to request a refund.
Eventbrite's fee is nonrefundable.
About this Event
In times of high uncertainty, we become anxious. Unrelenting anxiety is toxic to our body and soul. It becomes important we take the time to restore and recharge.
Until the world stops spinning a little madly, WanderingYogi & NamasteWithHwee will have weekly Reiki group energy Clear.Restore.Heal sessions. Held in nature, under trees, near the Eco-Lake, Singapore Botanic Gardens.
We will start with a short guided meditation - designed to create more awareness of our emotional and energy bodies. After the meditation, we can choose to stay seated or lie down. This is when the commonly known Palm Healing of Reiki Healing starts, Hwee will go to each individual & transfer healing energy through her palms.
The session takes no larger than 6, which allows personal attention from Hwee. Hwee also sets up a group energy field to allow everyone to go deeper during meditation & allow Reiki energy to heal our physical body. We do not hold hands or touch another person, allowing you to experience your own unique energy response.
⁠
After the group reiki, we exit in silence.⁠ If you wish, you can ask questions of Hwee, or share your experience with others. Some of us will feel a lot, and some of us may feel nothing at the time. You will feel something though at some point.
While Hwee has much experience of reiki healing, our own personal observation of imagery, sensations and learning to 'be' is part of the Reiki energy experience.
This session happens in the garden, on our yoga mat on the grass. Nature provides an extra element of healing. If nature allows, we will meet the garden's residents otters, hens, chicks, roosters, monkeys, monitor lizards, squirrels and many more. The animals do no harm to us and do not disturb our session.
Details:
9.45am - 11am
Botanic Gardens Eco Lake
What is Reiki Healing?
Reiki is gentle energy healing practice where a practitioner receives Reiki energy from the Universe and transmits the energy onto the receiver. Reiki awakens natural healing ability of the receiver. Reiki works not only for physical ailments but also for psychological health - healing for the mind, body and soul.
What are the benefits of Reiki Healing?
- Deep Relaxation
- Helps in sleeping problems
- Release stress & tension
- Clear energy blocks
- Helps the body to detox
- Clear the mind & improve focus
What to bring?
Please bring yoga mat, small towel to cover your eyes, scarf/towels/pillow to make you comfortable. If you are a crystal lover, bring them along and have them cleanse by Hwee.
Where to find us?
Take Exit A of Botanic Garden MRT, enter via the main gate (right in front of Exit A) and look for visitor service center (1 minute from Exit A).
Walk through the visitor service center, we will be on the grass ahead & before Eco Lake.
Important notice
To keep our community safe, please do not attend any sessions if you:
1. Have travelled out of Singapore (to any countries) 14 days before the session.
2. You are feeling unwell or having flu-like symptoms (cough/running nose/sore throat/fever).
100% refund will be given upon proof of MC or travel itinerary.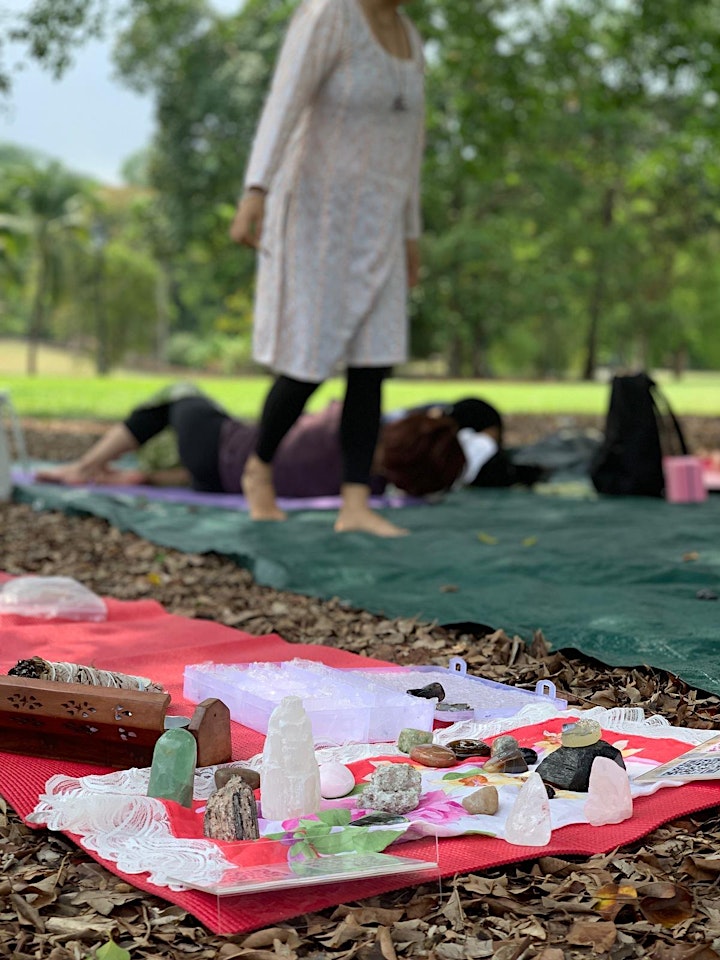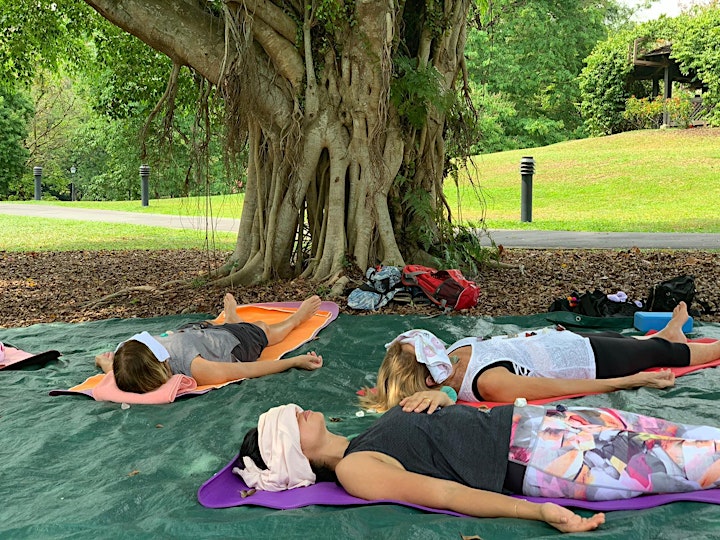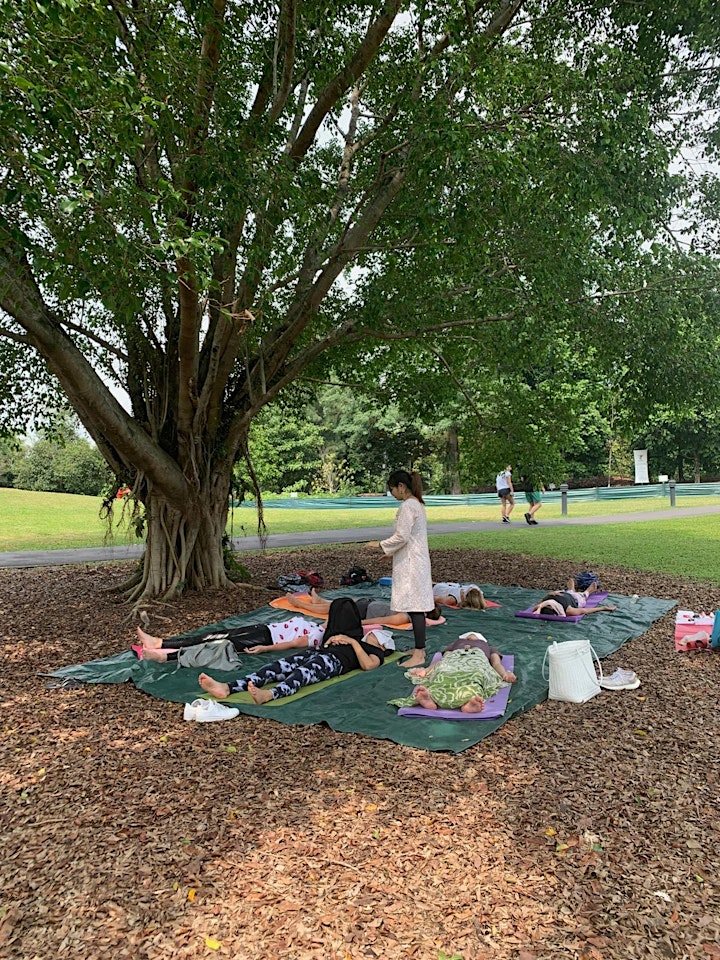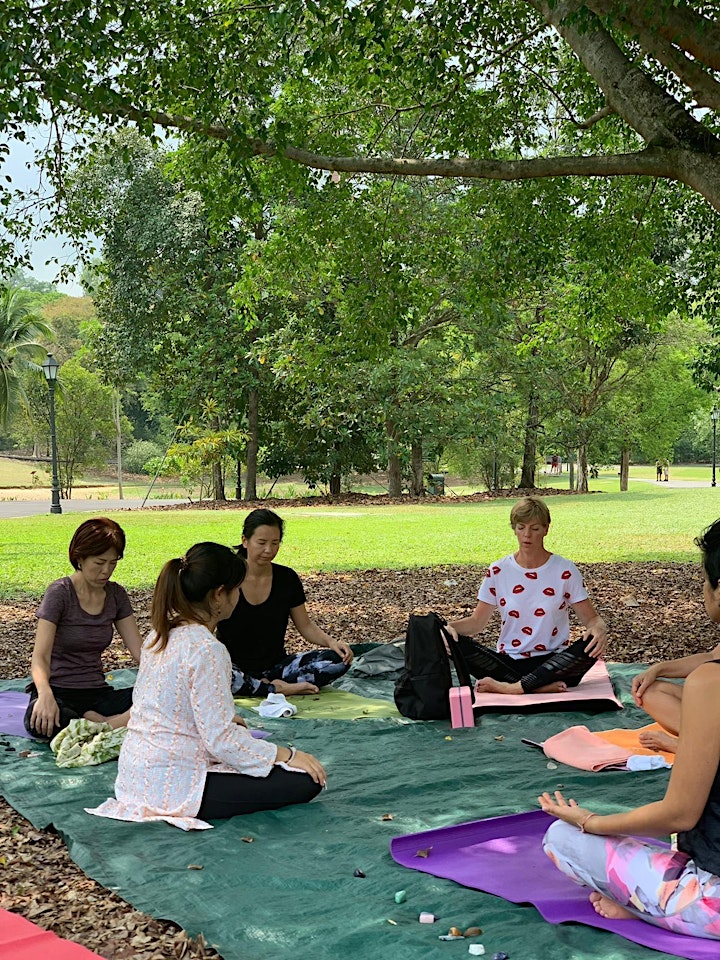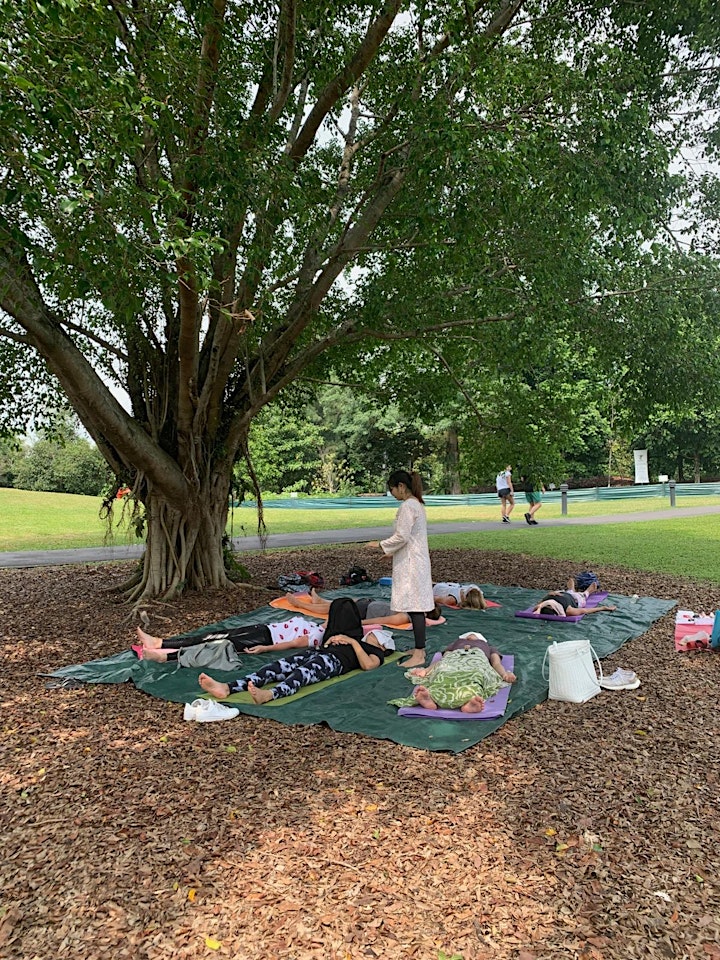 Date and Time
Location
Refund Policy
Contact the organizer to request a refund.
Eventbrite's fee is nonrefundable.