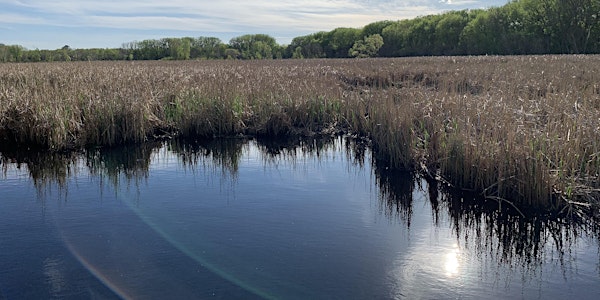 Guided Hikes through Wood Lake Nature Center on Friday, June 3rd
Location
Wood Lake Nature Center
6710 Lake Shore Drive South
Richfield, MN 55423
To celebrate our return to live events at our Wild Ones home at Wood Lake Nature Center, we are offering 2 guided walks with a naturalist.
About this event
Friday, June 3rd, 2022
Each 45 minute walk is limited to 15 attendees, and registration is required.
TOUR 1
3:00-3:45 pm - Forest Loop
Walk through the forest focusing on both the restored and unrestored portions of the forest. The focus will be on woodland wildflowers, birds, and insects. The wildflowers and shrubs of Wood Lake have for years been hit hard by white-tailed deer. This is the first winter in over 20 years that we have not observed deer so it will be interesting to see how the plants respond.
TOUR 2
5:00-5:45 pm - Boardwalk Loop
Walk through the east side forest looking the flowers planted and seeded in the recently restored portion of the forest by the nature play area. We will continue onto the elevated trail that leads to the boardwalk. This elevated section of the trail allows for nice views of water birds (herons, egrets, cormorants, several species of duck, and others) as well as painted and snapping turtles. The loop continues through forest again on the west side.