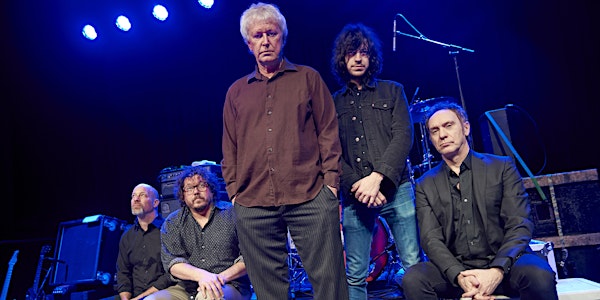 Event Information
Performers
Location
Race Street Block Party
114 Race St.
Holyoke, MA 01040
Guided By Voices perform outdoors at Race Street Block Party in Holyoke, MA!
About this event
Entry requirements are subject to change. By purchasing tickets to this event you agree to abide by entry requirements in effect at the time of the event. If there are any changes to entry requirements, ticket holders will be notified by email and updates will be posted at dspshows.com.
Current Protocols:
Proof of Vaccination: Not Required
Proof of Negative Covid 19 Test: Not Required
Face Coverings: Not Required
In 1994, 38-year-old school teacher Robert Pollard & his merry band recorded Bee Thousand in a Dayton, Ohio, basement on a 4-track cassette recorder. This improbable rock classic became an enormously influential album: Pitchfork and Spin have called it one of the best records of the '90s, and Amazon picked Bee Thousand as #1 on their list of the 100 Greatest Indie Rock Albums Of All Time. A legendary live band with a rabid following, the Washington Post called GBV "the Grateful Dead equivalent for people who like Miller Lite instead of acid!" With 10 studio albums already under their belts in less than 5 years, the band's present-day line-up is nothing less than a new Golden Age of GBV.
"Earth Man Blues could be the band's best album since 1995's Alien Lanes. Put this record on and see how long it takes to utter your first joyful expletive." **** 4 stars - Rolling Stone
"Astonishing" - GRAMMY.com
"Tremendous. A knockout from start to finish. Earth Man Blues is all killer." ***** 5 stars - Shindig!
"This is their best album in decades. Let these tunes into your head and your heart and you'll be singing them for weeks." - The Quietus
Performers
Date and time
Location
Race Street Block Party
114 Race St.
Holyoke, MA 01040
Refund policy