Description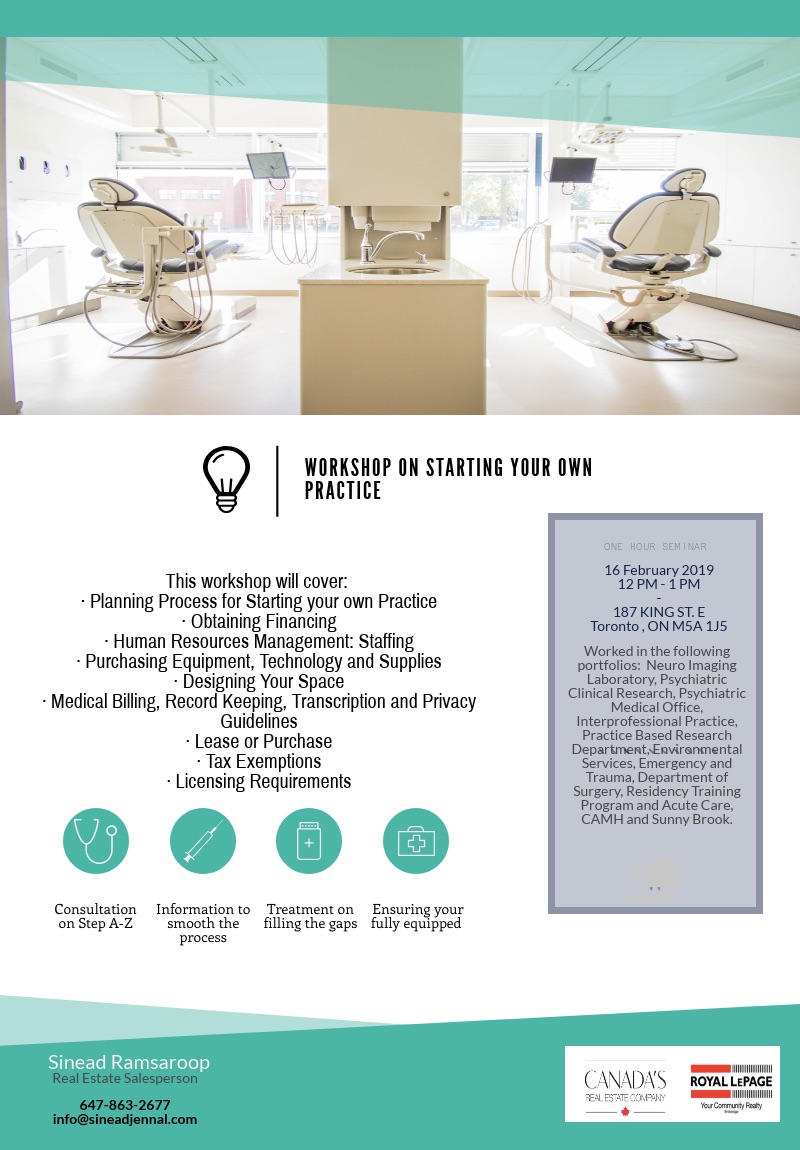 Are you interested in starting a medical practice but don't know where to begin?
Are you a medical or non medical practitioner looking to start your own practice: Dentists, Family Physicians, Optometrists, Physiotherapists, Massage Therapists, Veterinarians, Naturopaths, Psychologists, Psychotherapists, Nurses, Allied Health Professionals.
This seminar is for end users at any stage in their medical career. Whether you are looking to start a new practice, take on an existing practice or retire your practice I can help you with the ins and outs of what you need to do.
This seminar will cover the following topics:
Financing: Specifically Grant based funding, angel investing and VC's
Learn the planning cycle, which will include Design, Equipment's, Architecture, Market Fluctuations, Financing and Medical Billing
We will help you decide where is the best location for your practice, which meets the needs of your demographic and in turn will align with your specialization
We will provide tips on how to capitalize on space and build wealth in real estate
The aim of this seminar is to partner with medical professionals to deliver the gold standard of care, which begins with free thought and creativity. I would like to help you bring your dreams and ideas to life.
With expert knowledge in the field, I bring to you the perspective of various disciplines, some failures and success stories. The portfolios assisted in are as follows: Neuro Imaging Laboratory, Psychiatric Clinical Research, Psychiatric Medical Office, Interprofessional Practice, Practice Based Research Department, Environmental Services, Emergency and Trauma, Department of Surgery, Residency Training Program and Acute Care.