Description
Join the JMC and Adamah for a teaching by Sarah Chandler
(followed by our weekly sitting meditation at 8pm!)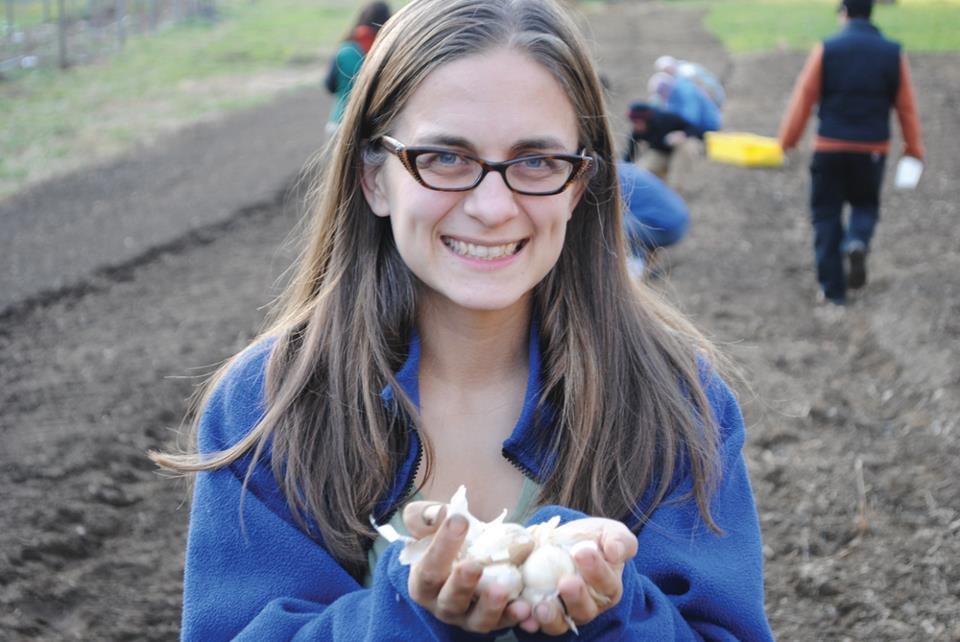 Soul Journeys Through Living Soil
As we move through spring time and notice the trees bloom with flowers and green, we may miss out on the life force of activity within the soil below us. The interconnectedness of organisms, ions, roots, water and air within the soil can be a window into a lifestyle of balance and cooperation. Combining soil science with mystical teachings, this session will enter universe of organic soil, allowing you to align your breath cycle with a complex source of our sustenance.
The conclusion of our sit will also include samples and sales of Adamah's kosher organic pickles and goat cheese.
$10 Suggested Donation
==========================================================
Sarah Chandler, the ADAMAH Associate Director, is a Jewish experiential educator, community activist, spiritual leader, and blogger. From 2005-2009, Sarah served as the Director of Jewish Family Life & Learning (JoyFuLL) at West End Synagogue: A Reconstructionist Congregation. She has her M.A. in Jewish Communal and Experiential Education and Hebrew Bible from the Jewish Theological Seminary, and serves as educator with the Teva Learning Center and the Kohenet Institute. She is currently participating in the second cohort of Jewish Mindfulness Teacher Training with the Institute for Jewish Spirituality.
Organizer of Guest Teacher at the JMC - Sarah Chandler
The Jewish Meditation Center of Brooklyn is a grassroots community transforming the world through the cultivation of awareness, compassion and Jewish wisdom. We're building a replicable model of a neighborhood-based and community-led JMC. More hip than hippie, more grassroots than guru, join us in cultivating tikkun olam from the inside out.
www.jmcbrooklyn.org